Hello all.
Here is an unconventional two-stroke (the PatATE) in comparison to a conventional two-stroke: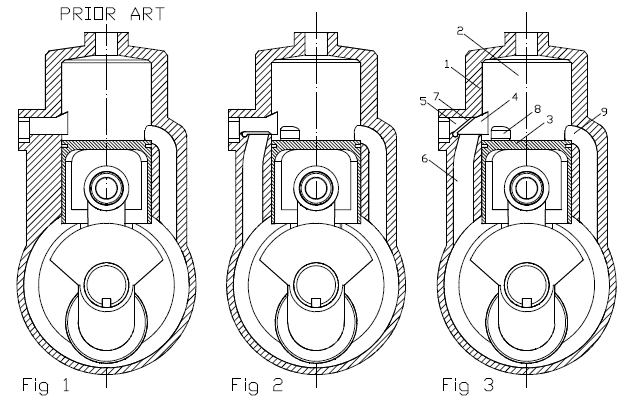 The main difference is that the exhaust port is now a "hybrid" port (the 4): at the end of the expansion the valve 7 connects the hubrid port with the exhaust passageway 5, and the exhaust starts the conventional way.
Later the valve 7 opens the transfer passageway 6 and seals the exhaust passageway 5; the exhaust continues through auxiliary (and "lower") exhaust ports 8; the transfer uses the conventional (symmetrical) transfer port 9 and the hybrid port 4.
Later the piston closes the conventional transfer port 9 and the auxiliary exhaust ports 8.
In the conventional two-stroke the exhaust remains open for several degrees (while the transfer is closed). In the PatATE the transfer continous (while the exhaust is closed). Regarding the operation of the engine, it looks like a significant difference.
Here are some more drawings / graphs: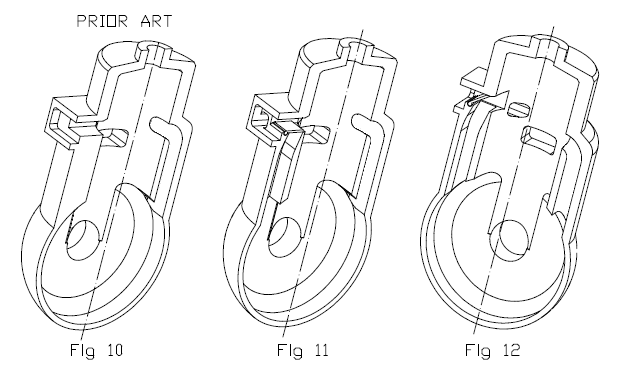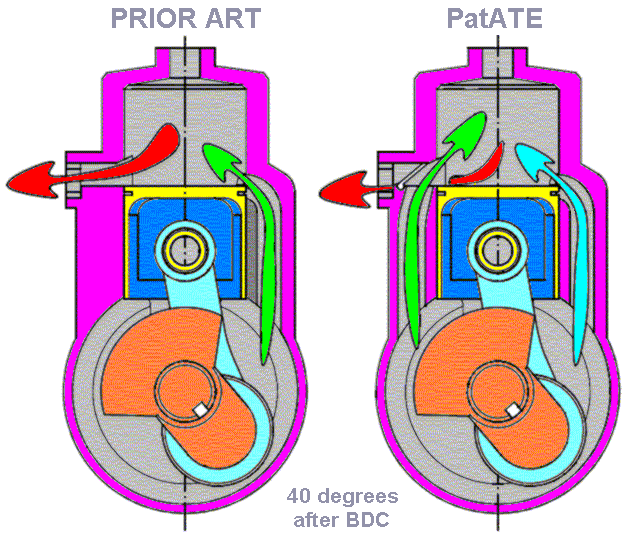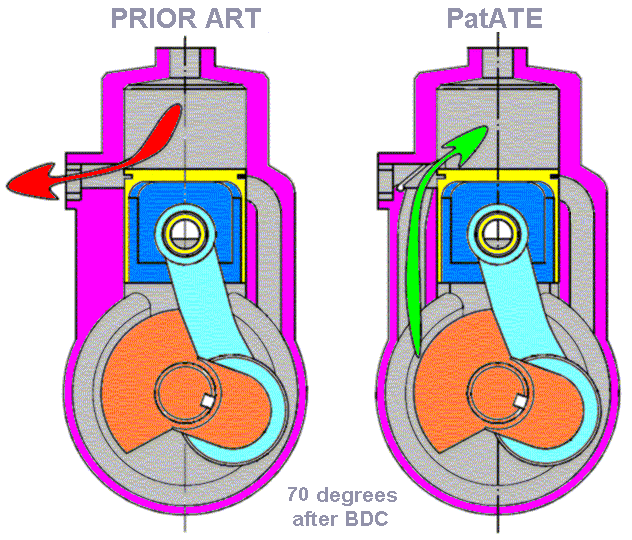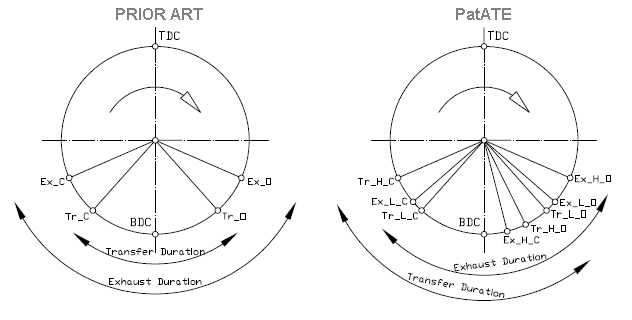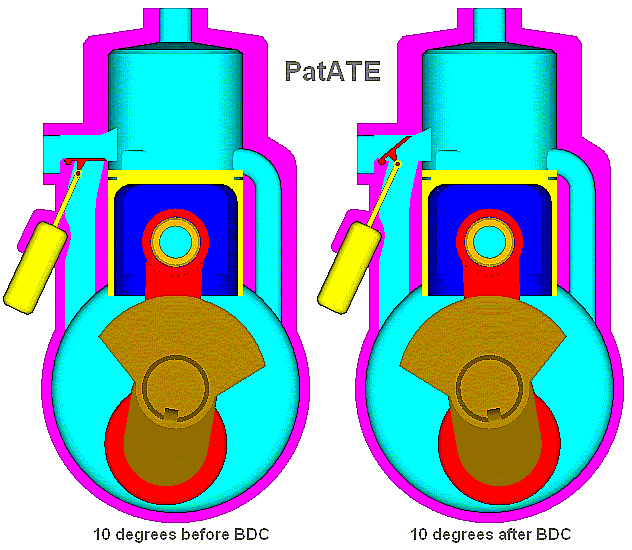 For more: http://www.pattakon....takonPatATE.htm
Thanks
Manolis Pattakos