This used to happen a lot after the new forum software was introduced in 2013. It then largely went away - I don't know whether this was due to a proactive 'fix' by the tech team, or whether some other change coincidentally reduced its occurrence. Whatever, it's now back with a vengeance.
What happens is that I click to open a forum page on my mobile (iPhone 6, in the UK) and a 'loading' message pops up. This message remains on screen after I've read the page and clicked to open the next page, when another 'loading' message appears to join the first, and so on: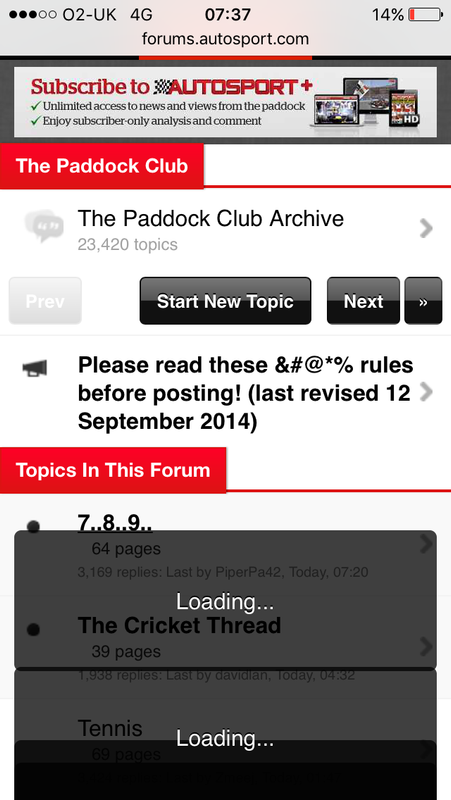 After a while they can build up to completely block the screen, thus making it very difficult to open any new page until I've refreshed the screen. It's a minor inconvenience, I know, but it does get frustrating after a while.