I do have questions regarding the 1965 Bright RED (with Gold hood edge stripes) Mustang of Alan Brown (driver: Sir Jack Brabham in '65+'66).
I did already gathered images and details about this car (with the valuable help of this Autosport forum and Wolfgang Korn from www.ponysite.de )
Still there are some questions left...
We find out this was the same Mustang that Skip Scott drove in Nassau an Daytona early in 1965 (a former Alan Mann Racing car). After this event it was shipped to the UK (to my knowledge).
Who can remember something about this car when it arived (came back) to the UK?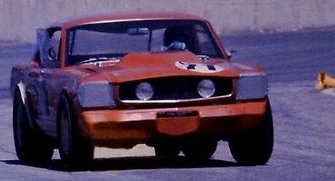 Image: Bill Brannon
The Mustang must be brougth back to the BRSCC group 2 Saloon car specifications as the car was heavely modified by the Skip Scott Essex Wire race team.
There were many fiberglass body panels and lexan windows add which were not allowed in group 2 cars. We hope this will ring a bell.
Do someone remember the preparation of this Alan Brown race Mustang? Where was it done? Who knows details?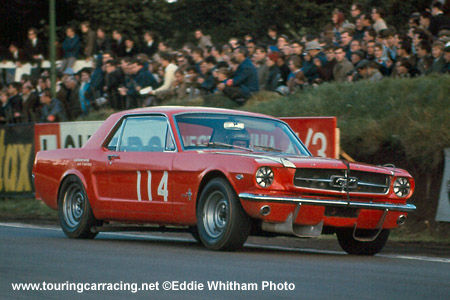 Bring it back to Group 2 specs must cost more time than expected as Alan Brown Racing did make a registration to race with this Mustang early in '65 but never showed up (DNA).
Almost 2 months later it raced his first race with driver Jack Brabham. Strangly enough the next race de car was driven by Roy Pierpoint (only once! DNF, broken fan belt). Roy was already supported by Alan Mann Racing (AMR) in The BRSCC??
Who remember something about this?
The Mustang was a former Alan Mann Racing Tour de France Mustang (DPK-7B according to the VIN number).
The Mustang definitly has many of the special features as on the origin TDF "DPK-*B" cars.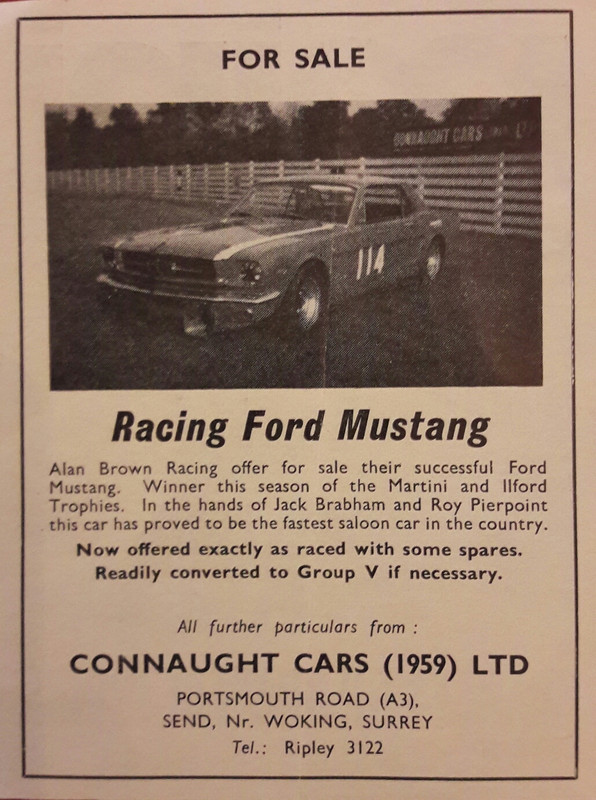 This is the add from Alan Brown racing but strangely enouch "in 1967" (corrected) it was part of a sales batch by Alan Mann Racing at Byfleet standing next to the Mustang DPK-5B wich was sold the same week to a Dutch sponsor of Rob Slotenmaker... Strange as it was always denied that AMR was involved with Alan Brown Racing. Someone nows details?
Please reply if you got a bit of information which can solve the mistery.
Thanks
Edited by JanAlsemgeest, 19 February 2018 - 20:12.