​Remember that race last year were people kept on hitting each other and a guy called Lance Stroll got onto the podium. No not that BTCC race, and I'm not talking about Indycar either. I'm on about last year's Azerbaijan Grand Prix.
WATCH THIS GIF OR ELSE SITOTKIN WILL BECOME A FERRARI DRIVER! http://forums.autosp...pped/?p=8004920 (the original founder of it is here)
For a more FOM (Formal Opinion of Motorsport) you may listen to David Croft shout for 7 minutes...
And if you like to play games then I found this for you
Finally, if you want to hear in idiot's perspective, well unlucky you're going to have to read instead.

It was an average day and an average race with the cars being magnetised together. Punches were thrown and a German hit a Brit. We had a red flag, loads of safety cars, and divebombs into turn 1 which ultimately gave Dan The Man Ricciardo the win from 10th on the grid.Vettel intentionally hits Hamilton on one of the safety car restarts which caused an absolute meltdown to the forum as people were angry that Vettel didn't get a bigger penalty even though it was clearly a gust of wind which caused the collision. I mean, it's called the City of Winds for a reason. Force India could have won the race but no the pink panthers stroked each other at 130MPH and said goodbye to a historic win. And the guy who was cleanest all weekend was Lance Walk In The Park Stroll. He got beaten to the line to 2nd place thanks to "festival mode" in Bottas's car but it was still a good joke to see him on the podium. It didn't actually happen did it??? Anyway, I have a bad memory and haven't watched any of the highlights above, that doesn't mean you shouldn't.

The Windy City
No it's not called that because of gases that come out of your backside (ha ha ha 6 year-old jokes) but because the sheer speed of an F1 car causes a minor hurricane to happen there annually. Since 2002, Baku has hosted 36 major sporting events + a few F1 races.

It will host 4 matches in the 2020 European Football Championships which clearly means that they will have a team playing in the Euros. It hosted the prestigious 42nd Chess Olympiad in 2014 and is the birthplace of Garry Kasparov.
Baku is the capital of Azerbaijan and a major port on the Caspian Sea. The city was first taken by Peter I in the 1710s and held for two decades. The entire region of Caucasia was conquered by Russian forces in a war against Iran in the 1800s and confirmed by the 1813 Treaty of Gulistan. Baku has meant two things to Russia: oil and strikes. The former has had the more enduring significance. Basically, Baku means Charlie Whiting because he likes to give us lots of non-racing time when it should be racing time so that he can save oil and give his brain a rest. It's also why we see an aborted start every season.
​See he's just lifted his head off the table/desk thing, I don't know what it's called, because he fell asleep.
​The 72nd FIA Formula One World Championship SO FAR
​Round 1 - VSC Gate
​Is it just me who was happy when the VSC came out in Melbourne? I mean it was going to be a pretty rubbish race if it didn't happen but instead, we get two 4-time world champions pushing very hard in the final 20 or whatever laps it was. Vettel drove brilliantly to not make a mistake IMO and I thought it was a decent opener. It was obviously scripted because the VSC wasn't thrown for the first Haas stoppage because good old Whiting clearly forgot the plan so Haas were paid to do it again and Whiting was told to wake up and throw a VSC. And then Hamilton didn't maximise his VSC delta time to give Vettel the lead but also to make it look close and dramatic.
​If you're wondering what VSC means it is - Very Silly Charlie
​Round 2 - Bottled it Bottas Gate
​A great race. Shame about the Bulls and a shame that Verstappen misjudged his overtake against Hamilton but I thought he was a bit unlucky to get damage when other cars may not have got damage. Anyway, we saw a horrific Ferrari pitstop in which it's a good time to say get well soon Franceso Cigarini and if you're reading this which I'm guessing you are; we all hope to see you in the pitlane again very soon!

Bottas closed Vettel down and had a look into turn 1 on the last lap but then he played it safe and didn't give us the collision move which we were all hoping for. We all know that every time there's a change for the lead on the last lap that the leader NEVER wins. Bottas should have knew this.

​Round 3 - How can F1 be this good gate?
​"winner, winner something brisket dinner" - the words of Ricciardo after he drank out of his shoe (he didn't actually say this). 6th to 1st in 10 laps is very impressive no matter how much better his tyres were. Verstappen was in the wars again this time with Vettel and many of the Autosport Forum members. If you're a betting man or woman then go and put a bet on him because the odds are pretty good and we're only 3 races in a 21 race season! That's just too many, you won't get threads like this every week (seriously though F1 isn't on every week!) Toro Rosso's collide to help Red Bull win AND the safety car is called at the point were the leaders cannot pit and Mercedes somehow forget to pit Hamilton and Raikkonen. Give us a rest Charlie!
I'm sure your memories are good enough to remember the 3 F1 races so far this year so this part of the OP was pretty pointless and just a reason to get the word "gate" into the thread and have a go at Charlie Whiting. Sorry for wasting your time, I don't even know why I'm having a go at Whiting. I respect him quite a bit because it's one of them jobs were it looks easy on the outside but I bet it's as hard as winning a race if your name is Kimi Raikkonen.
​What am I on about, oh yeah the Baku race.
It's a 71 lap race according to this https://maxf1.net/en.../azerbaijan-gp/
Facts from the Azerbaijan Grand Prix.
-Did you know there has been one previous F1 race in Azerbaijan, that was in 2017.
-Daniel Ricciardo is the only ever winner
-Lewis Hamilton is the only ever pole sitter
-Renault are the only team to not score points at this race; disgraceful I know. I've used a semi-colon as well!

With the halo, will the drivers still crash at the old castle?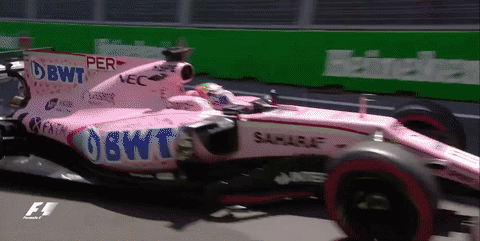 yes
Can you actually do a sub 2 second pitstop?
yes but only at Baku of course
Can you bump F1 cars together and get away with it?
yes you can but don't tell Max!
My maths tell me that 52X20=1040 so that's how many tyres are actually in this next picture.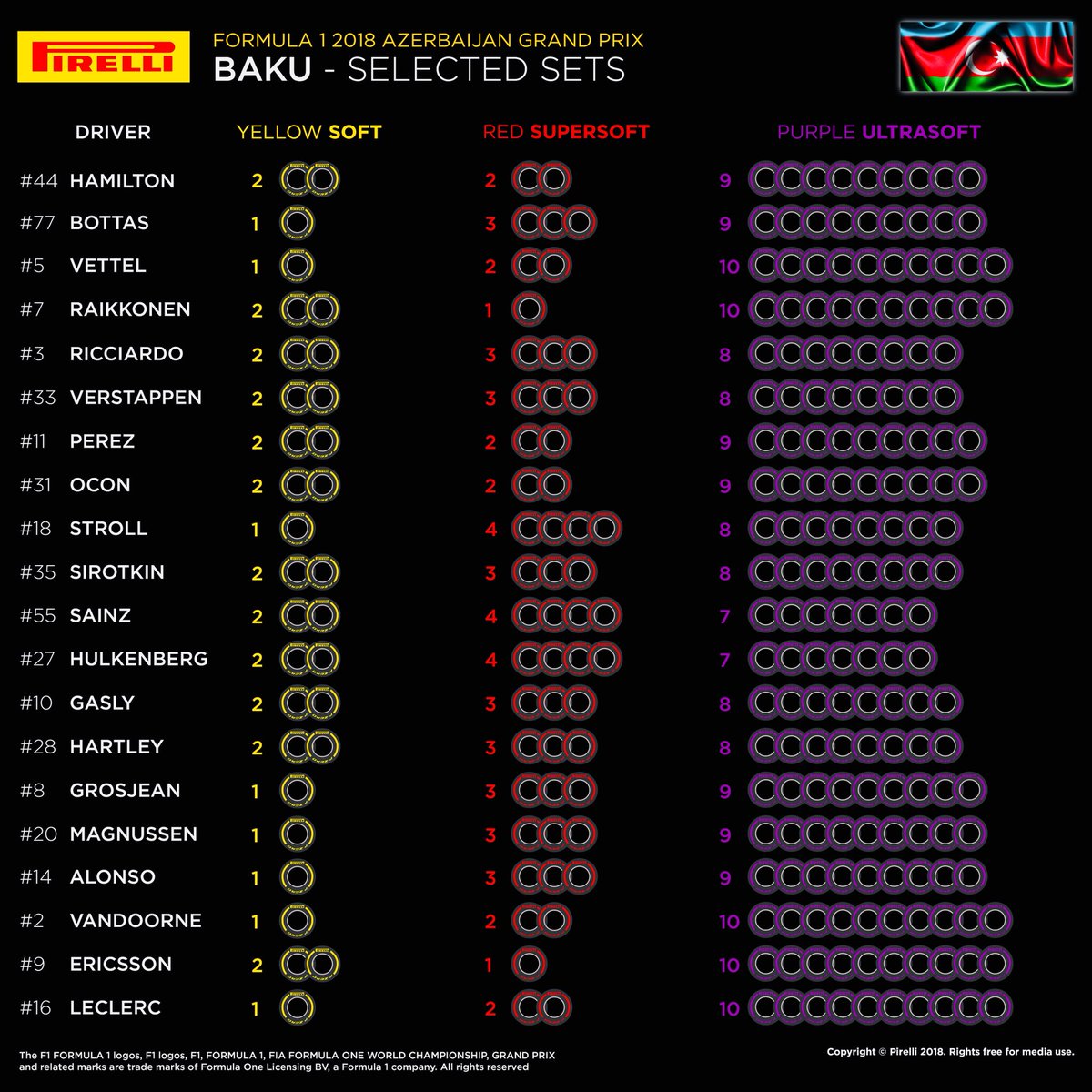 As you can see, we have lots of purple things, not many red things, and hardly any yellow things. This really doesn't matter because by the time the race arrives, most of the teams have a similar amount of each compound available to them.
The weather will be DRY, IF IT RAINS THEN I WILL BAN MYSELF FROM THIS FORUM FOR 6 WEEKS!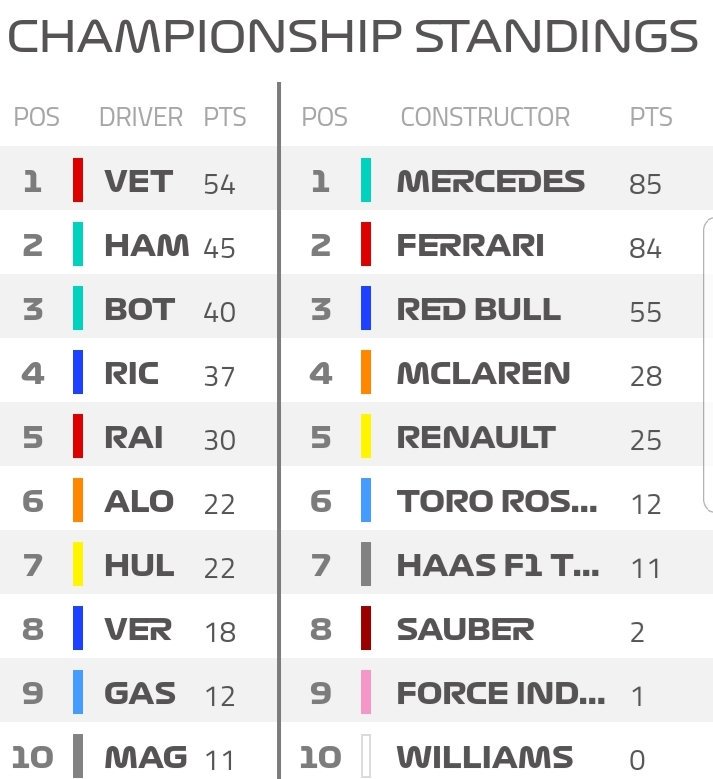 This picture clearly doesn't care about those who are 11th or below.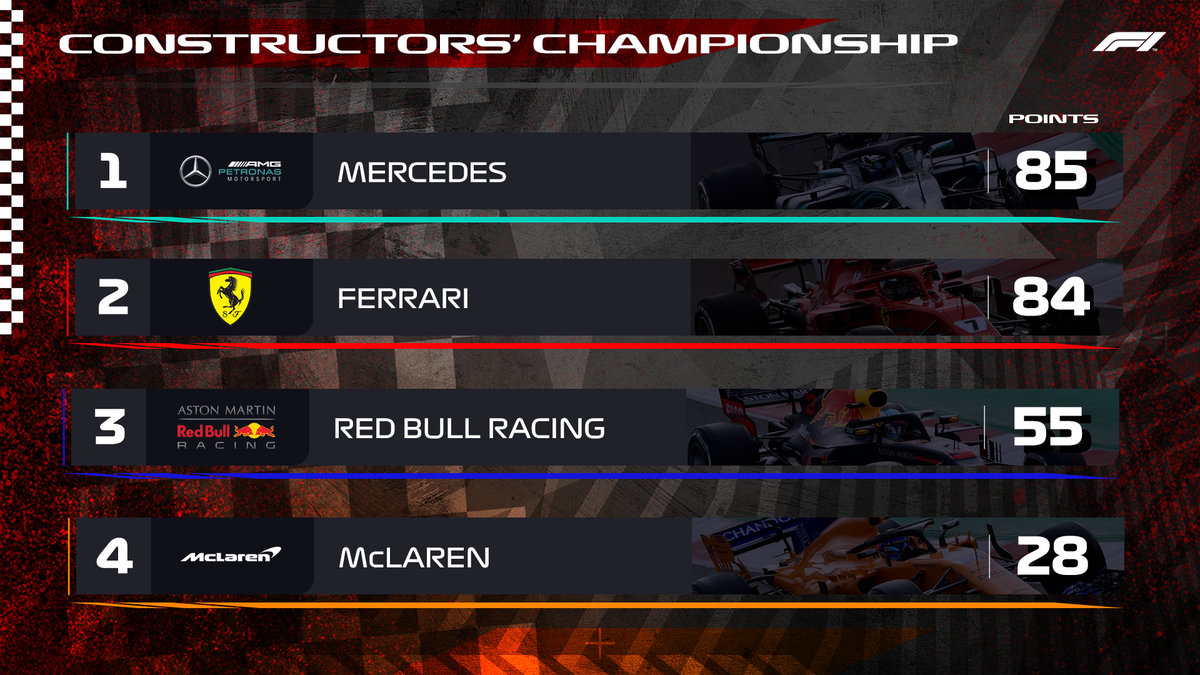 This one is even worse (I know I've the constructors' championship is seen twice but there's 2 cars per team remember?!)
And what is this???
Don't you hate it when you don't know when the race is on, especially since Livery have decided to move the races to 10 past the hour. All times below are local Baku times. (Baku is 3hrs ahead of the UK and 8hrs ahead of the east coast in USA, apologies to any Nigerians but I don't know what time it is there, I've heard that they are 100 hours ahead though)

Friday
Formula 2 - Practice Session 11:00 - 11:45
Formula 1 – First Practice Session 13:00 – 14:30
Formula 2 - Qualifying 15:00 - 15:30
Formula 1 – Second Practice Session 17:00 – 18:30

Saturday
Formula 2 - Race 1 12:00 - 13:00
Formula 1 – Third Practice Session 14:00 – 15:00
Formula 1 - Qualifying 17:00 -18:00
Sunday
Formula 2 - Race 2 13:10 - 14:00
2018 Azerbaijan Grand Prix 16:10 – 18:10 (who knows with safety cars and red flags!)
​DON'T FORGET TO WATCH TO FORMULA 2 ACTION - THAT'S GURANTEED TO BE CRAZY

"The six kilometre, anti-clockwise layout of the circuit was designed by famous circuit architect Hermann Tilke. The circuit is planned to start adjacent to Azadliq Square, then loop around Government House before heading west to Maiden Tower. From there the track is planned to have a narrow uphill traversal and then circle the Old City before opening up onto a 2.2 km (1.4 mi) stretch along Neftchilar Avenue back to the start line."
​My not so serious final thoughts.
​I genuinely think that this could be a classic F1 season. It looks like it will go down the final race (bold prediction) and I think it will be about how many drivers can still win it in Abu Dhabi. Ferrari have proved that they are now the team to beat. Mercedes will still be strong but they have not been in this position for a very long time were they're not the favourites anymore. There's a new kind of pressure on them and they have already made silly errors which they cannot afford to continue. I expect Hamilton to bounce back very quickly but the problem Merc have is that their drivers are already taking points away from each other; they haven't been maximising their points unlike Vettel has been and will continue to do. Red Bull are in the championship fight and I reckon they will surprise people and be very strong at Baku. Verstappen is going through a very bad phase but I see him winning a race soon or doing something special which will stop all of the cynics against him saying that he's not as good as everybody thinks.
We should enjoy this season and be optimistic because we haven't had such close competition at the front for a very long time and it's about time F1 fans get rewarded. Roll on Baku!
​(if you did not notice the sarcasm above then I'm very sorry (I am a very neutral F1 fan (brackets in brackets in brackets must be a first)) and I will stop myself from starting any thread for another 2 weeks or so, I strong apologise for wasting my time, your time and everybody who's had to suffer with this OP)

Edited by f1paul, 23 April 2018 - 20:30.