As I said in the Lancia D50 display I like cars from my era (50's and 60's) as they were, in my eyes, very beautiful designs as well as successful racing machines. While I enjoy building fairly detailed models like the D50 and a Maserati 250F I've also been building some of my favourites in exotic woods. Some of these are more detailed than others but the objective has always been to show off the exquisite lines of these machines.
My first ... here's a GTO I carved from a solid block of padauk. This was done almost 30 years ago and I recently updated it with a new set of my wire wheels.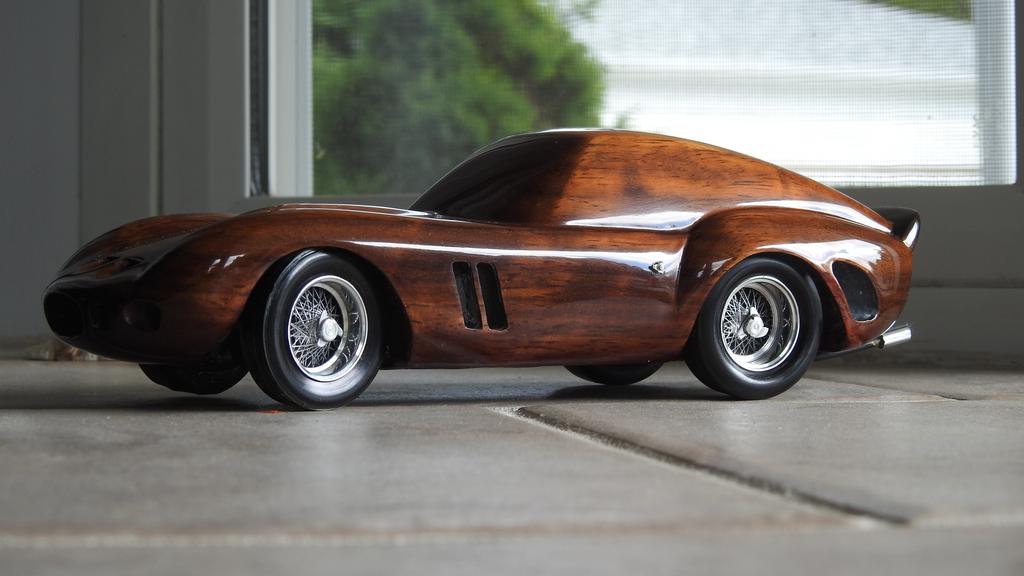 Next up is a fairly rare shape made for a 54 Ferrari 375MM Plus. This I carved from some mahogany I salvaged from an abandoned wooden powerboat!!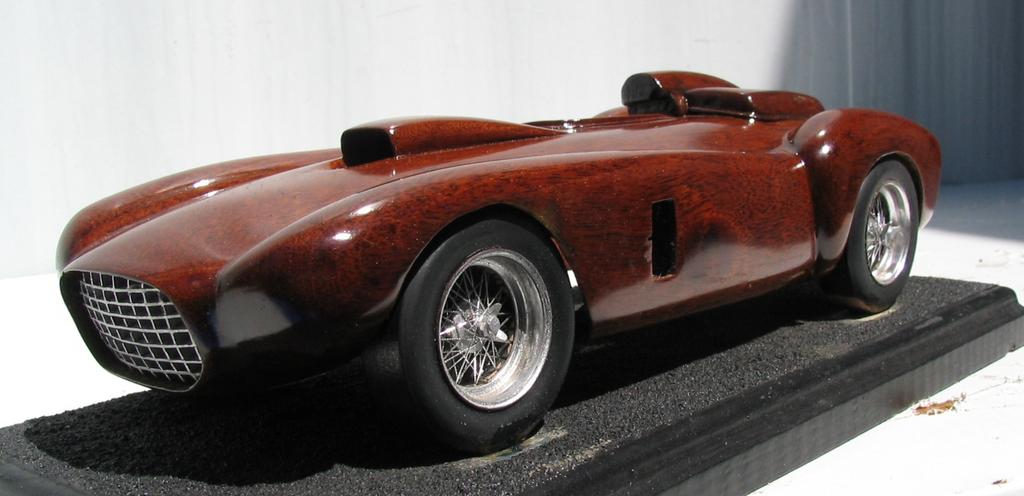 A couple of more recent selections ...
This 57 Ferrari Testa Rossa is an all time favourite and is carved from mahogany and has a "stripe" made from a block of padauk. The stripe is outlined with a pale veneer.
More detailed than the previous model but less than the D50!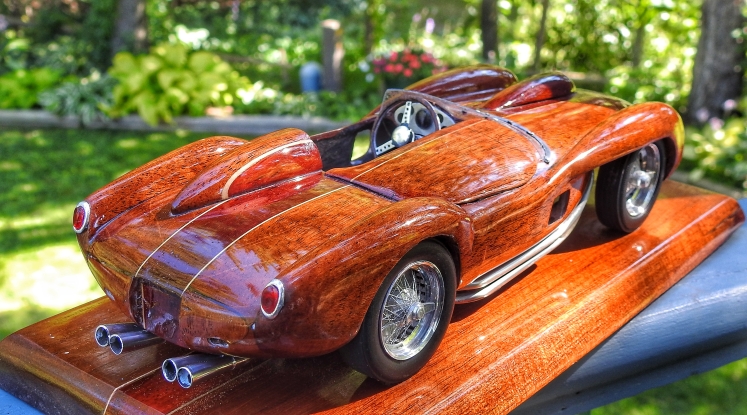 f
Here's another version of the '54 375MM. This style was used on most 375 racing cars. This one has a body carved from padauk and has a black ebony "stripe", again outlined with a whitish veneer.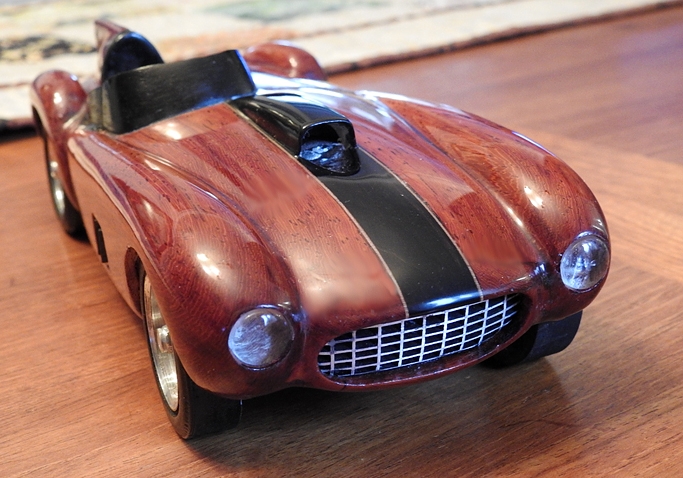 By the way ... the door trim and windshield are carved from black ebony!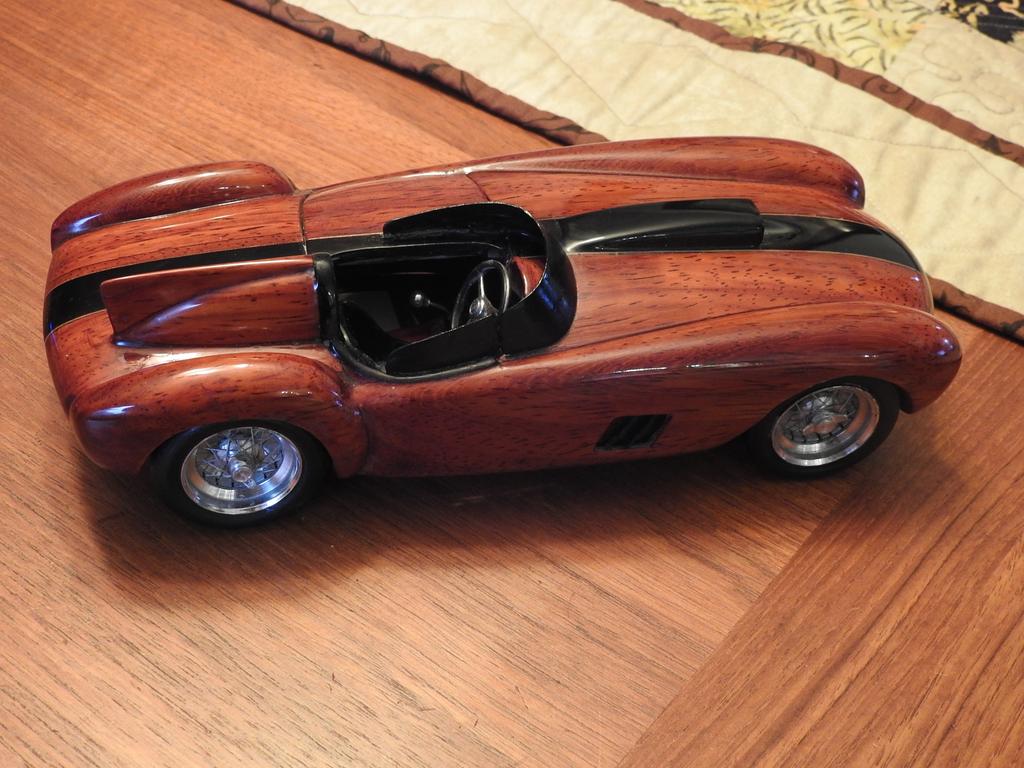 OK, I'll leave it with these few selections as they not be what you are looking for in model collecting.
Cheers
Frank