Do forgive me if I make a little plug for the work of a fellow long time TNF member. who has been posting on this forum for at least 16 years
Gary Critcher as many of you will know has a career background in broadcasting on the technical staff of BBC ,ITV,Sky, F1 TV digital , Discovery and several others. As a life long motor racing enthusiast and competitor.... over 40 odd years Gary has purchased a vast collection of photographs and their rights as well as an archive of thousands of hours of racing and behind the scenes footage.
Over the last year Gary has been compiling his first book in 123 pages softback on calendared art paper for best photo printing clarity his first compilation of racing images - but not the usual pictures these have in the main been taken in pits paddock and infield by competitors , mechanics and supporters , so you get an insight in to off guard moments of famous drivers and engineers and above all the cars at close quarters from the 1960s and 1970s.
Printed in both B&W and colour with captions and explanatory notes it is lovely to look through and captures the atmosphere of the period superbly - it is published this week.
It will not be in the shops it will never be on Amazon. You can mail order it direct from Gary and pay by paypal via his website http://www.shutterandspeed.com/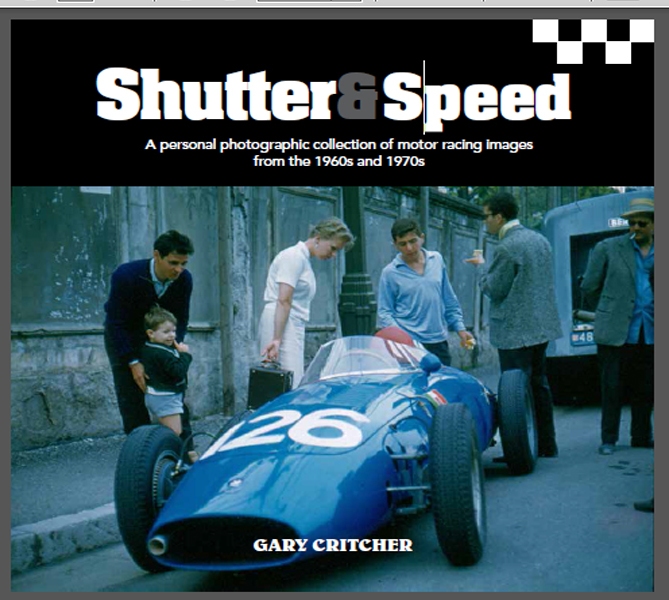 Gary has been tremendously helpful with supplying material for the TNF film shows I have been looking at the book today it would make a lovely Christmas present for your motor racing friends or indeed solve SWMBO present dilemma in buying it for you .
A pound from each sale goes to the Grand Prix Trust Charity as well. A special version is also available with a DVD from the late brilliant Freddie Barratt films from the early 1960s paddock at Silverstone .
Apology for the plug but I really do think fellow TNfers would like it . Thanks ( ps I am not in any way involved)
Edited by RTH, 23 November 2018 - 16:32.