RACING JANUARY KICKS OFF!
Action-packed month starts in Marrakesh!
Bored of the never-ending winter break?
Just chill & relax: January is going to be an action-packed month with TWO Formula E races (Marrakesh, Santiago), 24 Hours of Daytona & The Race of Champions.

Action kicks off with the full electric championship, in the streets of Marrakesh for the FOURTH time in Formula E History! (together with Mexico & Paris, the most used track in FE history)

But let's take a look at what happened in the previous race of Riyadh, the historical Gen 2 debut!



RIYADH e-PRIX
A perfect appetizer
Gen 2 debut in Riyadh was a big success. It wasn't a perfect event, but showed the huge potential of this new era of Electric Racing.
Despite missing out the entire FP1 & half FP2 session due to RAIN (Yep, it monsooned in the desert), cars looked much quicker, racier & delivered a tremendous show in the up hills & downhills of the rollercostery Riyadh Street Circuit.

A big battle between the two Techeetahs of Jean Eric Vergne/Andrè Lotterer & the BMW of Antonio Felix Da Costa was the headliner of the race.
Techeetah's pace looked omnious, but than a Drive Thru Penalty (due to an erratic Re-Gen setting setup by the team) forced the golden pair to PIT.

A late Safety Car helped Jean Eric Vergne, the reigning champion to comeback into the leader's tail with only one lap to go. The frenchmen tried a desperate divebomb at the penultimate corner on the Blue-White BMW.
But Antonio Felix Da Costa kept it cool with nerves of steel, he held on & managed to get an incredible debut win for the German Manufacturer.
Behind the Top 3 (a fresh, fast Jerome D'Ambrosio finished 3), well, it was pure wheel to wheel racing with battles all around the field!
THE ROOKIES
An impressive debut for (most of) them!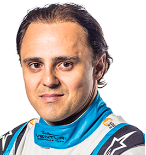 Yep, that's a Rookie!
Riyadh wasn't exactly the easiest scenario to debut in Formula E: torrential rain in the morning, gripless & dangerous track - an hard task for the rookies of Season 5.
However, they did pretty great actually: Stoffel Vandoorne was blistering fast in the rain-hit qualifying session, but an early touch with the wall bent his suspension, and his race-points hopes.
Another big name joining the series, Felipe Massa showed his great racing skills in the afternoon's e-Prix after a problematic quali: the brazilian pulled out a spectacular overtake on his ex F1 collegue, Vandoorne: Massa was looking good for a TOP 6 finish, but a penalty compromised his race.

The Pass: https://www.facebook...46837298858791/

But the "Best of the Rookies" awards goes to.... Ollie Rowland!
The englishman replaced Alex Albon late in the pre-season for Nissan, and was considered pretty solid yet unspectacular (for many) addition to the grid.
Rowland showed his street-devil skills with an amazing comeback from the back of the grid, finishing just behind of his Team-Mate Sebastien Buemi, who was starting P3.
Other rookies? Gary Paffet smashed his HWA into the wall (obviously, the TV feed missed it) early in the race, Max Gunther was nowhere to be seen at the back of the field, so was Alex Sims, despite an awesome pre-season.
But we're still to see him, PASCAL WEHRLEIN who is going to make his real debut in Marrakesh, after being forced out from the first 2018 event by his Mercedes contract.

Oh yes...let's talk about the next race!



CHAMPIONSHIP STANDINGS
You know it's going to be TIGHT!
This championship is going to be extremely tight: Techeetah appeared to be the quickest car on track in Riyadh, but the lack of practice hurted so many teams in the process.
Marrakesh will show the true potential of the GEN 2 machineries!

MARRAKESH CIRCUIT
A more traditional one, this time!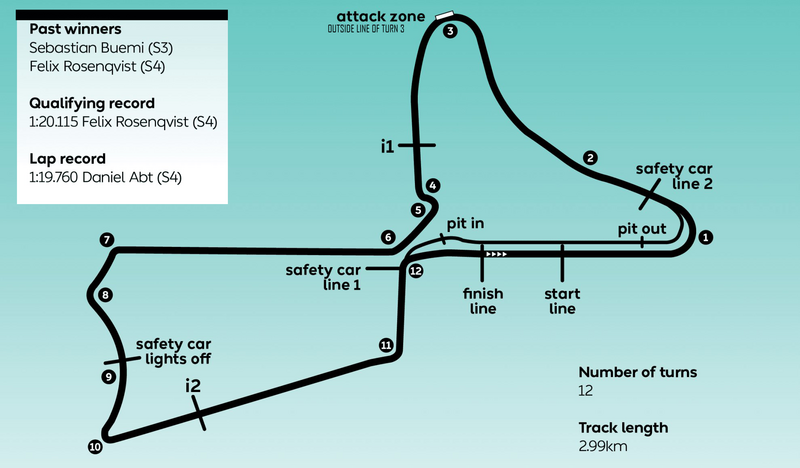 Formula E's Gen 2 campaign continues in one of its most "traditional" tracks
Built around the Old city of Marrakesh, the International Circuit Moulay El Hassan is a 3 Km long non-permanent venue that has been now used for years in many different categories (WTCC & Formula E, above all).
That means, spaces & runoffs are a little bit wider than FE standards: track has some very fast sections and at least 2 great overtaking spots.


But, most important, the track layout it's the same since Season 2. YES! That means we can finally compare Gen 1 vs Gen 2 times!



FE's unofficial record is 1'19''651 by Nico Muller, during last year's Rookie tests, while official record is 1'19''760, obtained during the race.
Just how much faster will those Gen 2 cars go in quali mode?
Let me know your predictions!
ATTACK MODE ACTIVATION ZONE: Will be located outside the ideal trajectory of Turn 3
Drivers should loose less time activating it, compared to Ryiadh
RACE SCHEDULE & TIMETABLE
SATURDAY 12th
(UK TIMES)
7.00 - FP1 (45 Mins) - LIVE YOUTUBE/FACEBOOK
9.00 - FP2 (30 Mins) - LIVE YOUTUBE/FACEBOOK
11.00 - QP - LIVE EUROSPORT/YOUTUBE
15.00 - Race (45 Mins)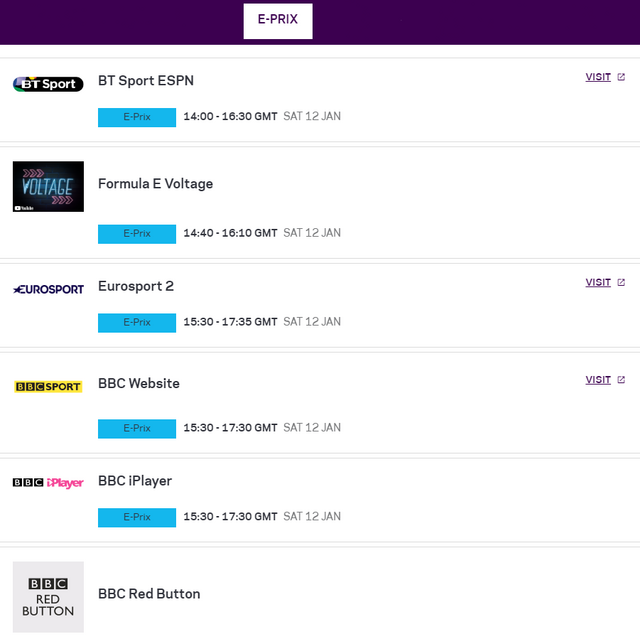 On Facebook & YouTube you can catch up with pretty much everything, LIVE!
On Germany, all the championship will be shown on RTD & ZDF.
In Italy, all the championship will be shown on Mediaset Italia 1/2.

UPDATING
Edited by thegamer23, 10 January 2019 - 10:32.