Introduction
The glorious FW42 has been presented. The days of darkness will be over! (Once the team gets it going at testing)
"Daddy! We have found ourselves a new sponsor!"
The biggest news surrounding the FW42 is not missing out on testing. No, it is not! It is the signing of a new sponsor: ROKiT!
.. Who?
.. ROKiT!
.. This company?
https://www.rokit.co.uk/
.. No this one!
https://rokitphones.com/
This will result in Williams taking on a drastic new livery. After years of bearing the iconic Martini striped livery, drinking way too many Martini's and having heard the James Bond punchline one too many times, the drinks company decided it was time to call it quits. The Williams team then had to go on a 3 month detox cure and had to find themselves a new sponsor before testing arrived. Once testing arrived, it appeared that the Williams team still had a bad hangover from all those Martini's, so it skipped the first two days of testing. But not before it presented a brand new livery to the world..
Behold the Majestic new livery:
@https://twitter.com/WilliamsRacing/status/1096408709679464449
Round round baby go round

The drivers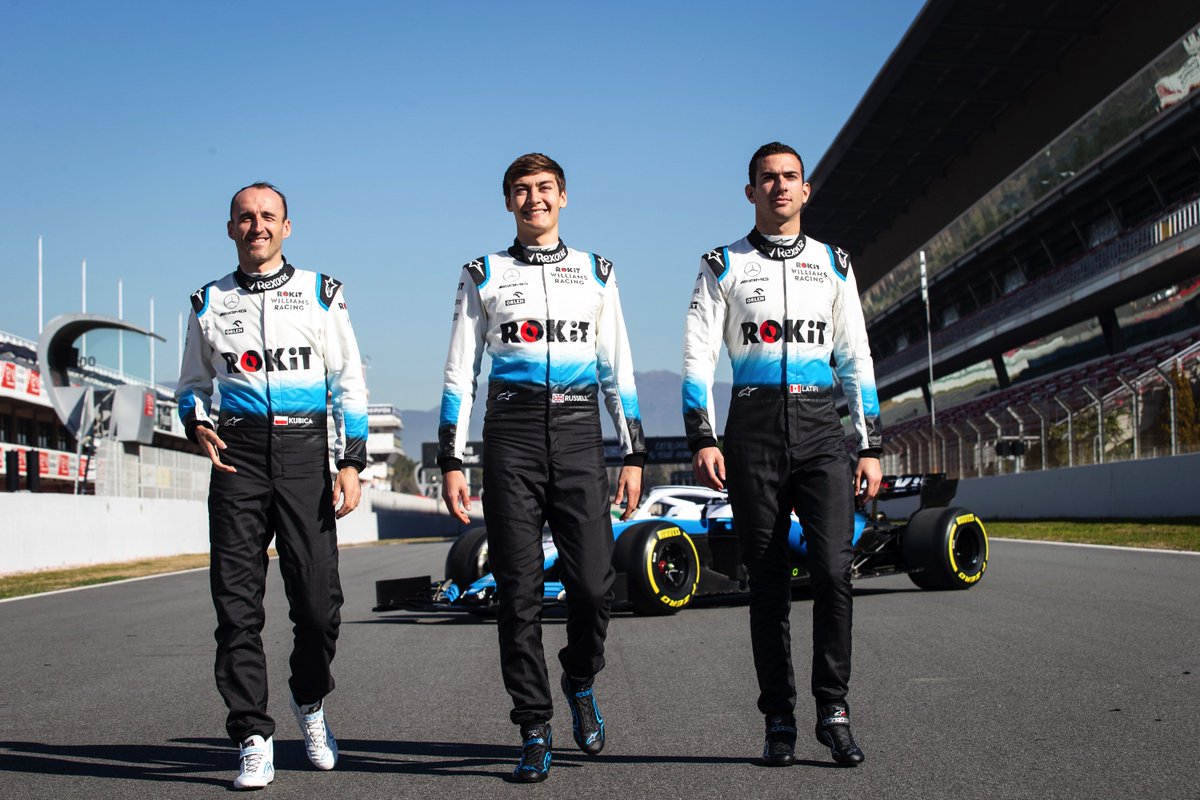 Three badass people in their respective jumpsuits are ready to ROKiT!
The gladiators who are to tame the beast called the FW42, will be:
Robert "Yes I can still take the Loews hairpin" Kubica.
And
George "I stole Ricciardo's smile" Russell.
Third driver this season is the world famous and utterly well
financed
talented Canadian Nicholas "I do not have enough Superlicense points to even drive an F1 race" Latifi.
Facts and figures on the FW42
(thus far)
Chassis name
FW42
Constructor
ROKiT Williams Racing
Engine
Mercedes
Transmission
In house build 9 speed gearbox (8 forward, 1 reverse)
Lubricants
Petronas Primax
Tyres
Pirelli
Rims
Dicastal 13"
Race drivers
George Russell #63
Robert Kubica #88
Test driver
Nicholas Latifi
Edited by jcbc3, 20 February 2019 - 14:40.