S5 OFFICIAL THREAD: https://forums.autos...-thread/page-20
WHERE: Autodromo Hermanos Rodriguez
WHEN: This Saturday, February 16th
WHY: Formula E coming back to save you from the winter, once again.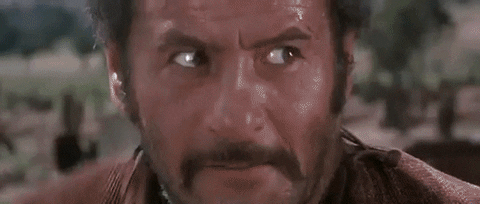 THE GOOD, THE BAD & THE UGLY
Mexican Edition

Three rounds of Formula E down, three incredible races, with unexpected results.
The Good, well, those Gen 2 cars are providing us such exciting, close racing. Much faster in quali, nice to watch even in race with energy management, Formula E is coming in age this season, and the field looks closer than ever.
The Bad Antonio Felix Da Costa appeared to be the man to beat in Riyadh & most of Marrakesh, than the brainfade, the collision with his teammate Alex Sims, sent the portoguese into a dark spiral of mistakes.
In Da Costa's demise, D'Ambrosio stood up as a possibile title contender, than Santiago came, and he underperformed massively.
Jean Eric Vergne, on the other hand, is not scoring as much as he would like to: mistakes, difficult qualifying sessions, the Techeetah boy & Reigning champion has a lot to show this time around.
Audi Sport being outperformed by its costumer, Virgin. Can you believe it?

As title favourites struggles, some names are rising up: Sam Bird & Pascal Wehrlein, can those two challenge for the title?
The Ugly: Well, Stoffel Vandoorne & HWA are the biggest disappointment of the season so far, but Felipe Massa is a close contender.
After two forgettable races, the belgian driver was set for a Top 5 finish in Santiago, maybe a podium, but he slammed his HWA into the wall hard during the race.
Felipe Massa, on the other hand, never managed to complete a clean race so far: there's always something going wrong for him. He showed some flashes of speed in Santiago, can he go for the big points in Mexico?

NIO & Gary Paffet?
Forgot they're racing!

TIMED RACES. Another ugly theme.
Clock stopping in case of SC will be introduced later this season, but for the moment we're stuck with the 45 minutes, rigid format. Time will keep going in case of race suspension.
Let's hope for no Safety Cars!

INTRODUCING
FELIPE NASR DO BRASIL
Formula E is now the racing serie with most brazilians in it!
After Lucas Di Grassi & Felipe Massa, it's time for Felipe Nasr to join the Brazilian Carnival.

The ex Williams Third driver & Sauber F1's first choice in 2015 & 2016, is ready to prove himself once again in Formula E.
He'll drive for Dragon Racing, replacing Max Gunther.
We know Nasr is an extremely talented driver, who was (unfairly) dropped by Sauber after he managed to take the 10th place in the Constructors Championship at the last race of 2016.

Can he match Pechito Lopez speed?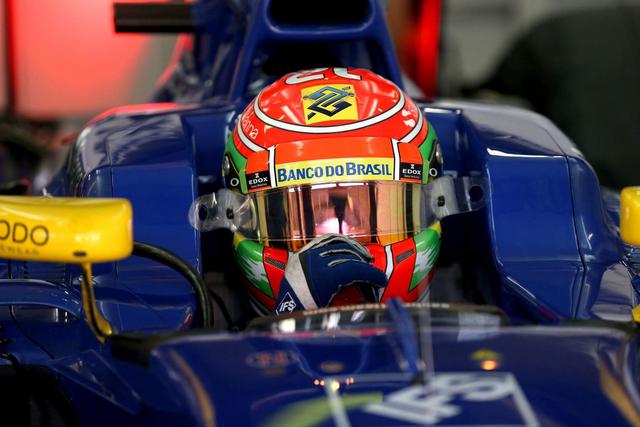 THE CHAMPIONSHIP
AS IT STAND(ings)
Santiago e-Prix gave Sam Bird a win & the lead of the championship. But it's set to be CLOSE till the end of the season, even Wehrlein could have a shot to the tile.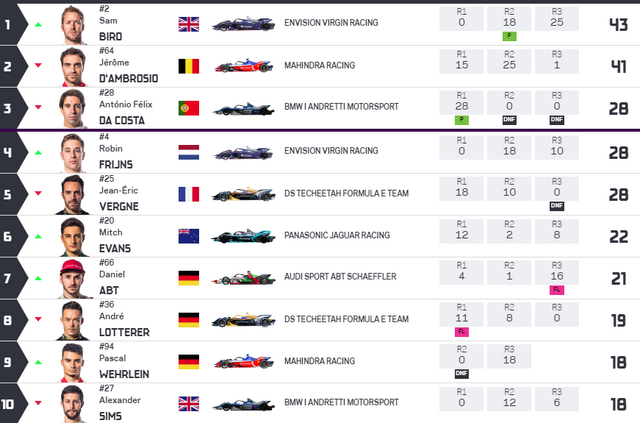 Constructor's:
https://i.postimg.cc...Kh1ss/clas2.png

THE CIRCUIT
AUTODROMO HERMANOS RODRIGUEZ

Well, the circuit is the SAME since Season 2!
So, we can compare once again Gen 2 vs old Gen Formula E cars performances.

In Marrakesh, it was a 3 seconds/lap improvement. Will Mexico see those cars making even more difference?


LAP RECORD (2018): 1:01.158


Let's go for an onboard lap with Jean Eric Vergne!

THE JAGUAR I-PACE
COMING BACK, FINALLY!

Jaguar i-Pace is BACK in Mexico for the second round of the season. The opener in Riyadh was pretty good, close racing, with Simon Evans taking the e-naugural win!

Local idol, Salvador Duran, will make a Wild Card appearence in Mexico!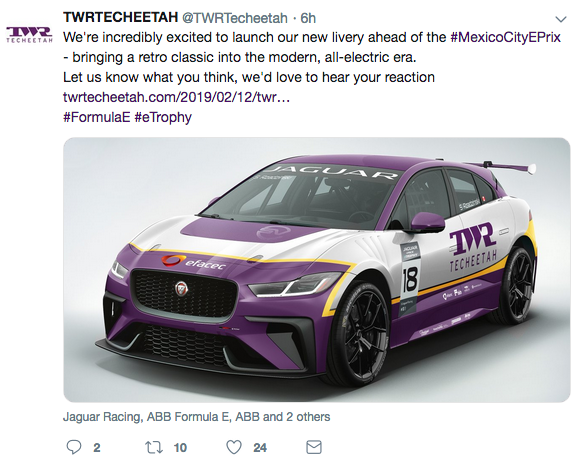 THE SCHEDULE
ULTIMATE TV & INTERNET GUIDE


13.55 - FP1 [LIVE ON FACEBOOK; YOUTUBE; BT SPORTS 3]
15.45 - FP2 [LIVE ON FACEBOOK; YOUTUBE; BT SPORTS 3]
17.30 - QP [LIVE ON YOUTUBE, BT SPORTS 3, EUROSPORT 1]
20.00 - Jaguar i-Pace RACE [LIVE ON YOUTUBE & FACEBOOK]
22.00 - FORMULA e-PRIX [LIVE ON BTSPORTS 3, EUROSPORT 1, BBC Red Button & IPLAYER, BBC WEBSITE]
Edited by thegamer23, 16 February 2019 - 08:23.