This has just appeared on display in the last month or so. Goodness I've not seen an F1 car in this sort of state in ages, if ever.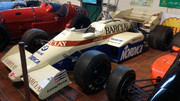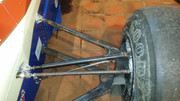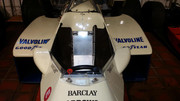 There wasn't a chassis number on display, in fact the only info with the car was a print out from the Arrows A7 Wikipedia page!
But I do know that the full history is with the car, it's ex-Boutsen/Surer.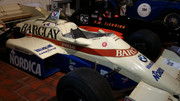 Click on the images for larger pics.
If you look closely, you can see that the rear wing is actually resting on the rear tyres and the floor at the back was sitting on the ground too.
A 300k budget to get up and running?