Well, here we are folks. From the old world, to the new. The airfields of Silverstone to the sprawling Shanghai metropolis.

From a pool of 772 heroes, spanning 999 races, we've crowned 33 world champions and 107 race winners.

From Morocco (1 race) to Monza (68 races), we have traversed the globe in pursuit of speed, competition, excellence and bravery.

Welcome to Formula 1 - Race 1000.




What is actually going on?
Race three of the 2019 Formula One World Championship is finely poised. After two rounds of jabbing and jousting, the momentous Mercedes team hold a crucial lead over the floundering Ferraris. But, there is a competitive grid from top to bottom, and as Murray Walker so eloquently coined the unofficial F1 motto - anything can happen ...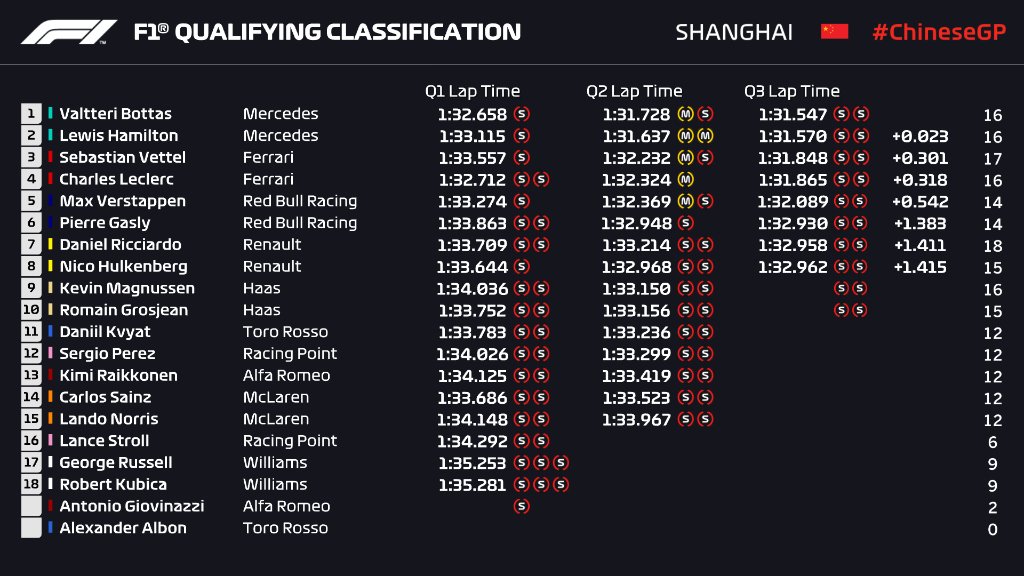 A grid built by Noah, two by two at the front, with chaos behind. A brave man to pick the points scorers.

Mercedes have been quick all weekend, but Ferrari have closed in and may yet pounce if they get half a chance. Bottas has point to prove to Lewis, as does Vettel to Leclerc. Intra-team dynamics that Max Verstappen is all too familiar with, but he'll be hoping to pick up the pieces in the sole competitive Red Bull.

Renault and Daniel Ricciardo have finally kick-started their season after chucking enough PU elements in. Gunther Steiner's Haas managed a solid par save after recent struggles. Kvyat has been relatively anonymous this season, and so will look to make a mark, starting with free tyre choice. McLaren have come swiftly back down to Earth, but hope really does spring eternal at Woking. Perez looks good to steal a point, and for the first time this season the back row isn't occupied by Williams.

Miscellaneous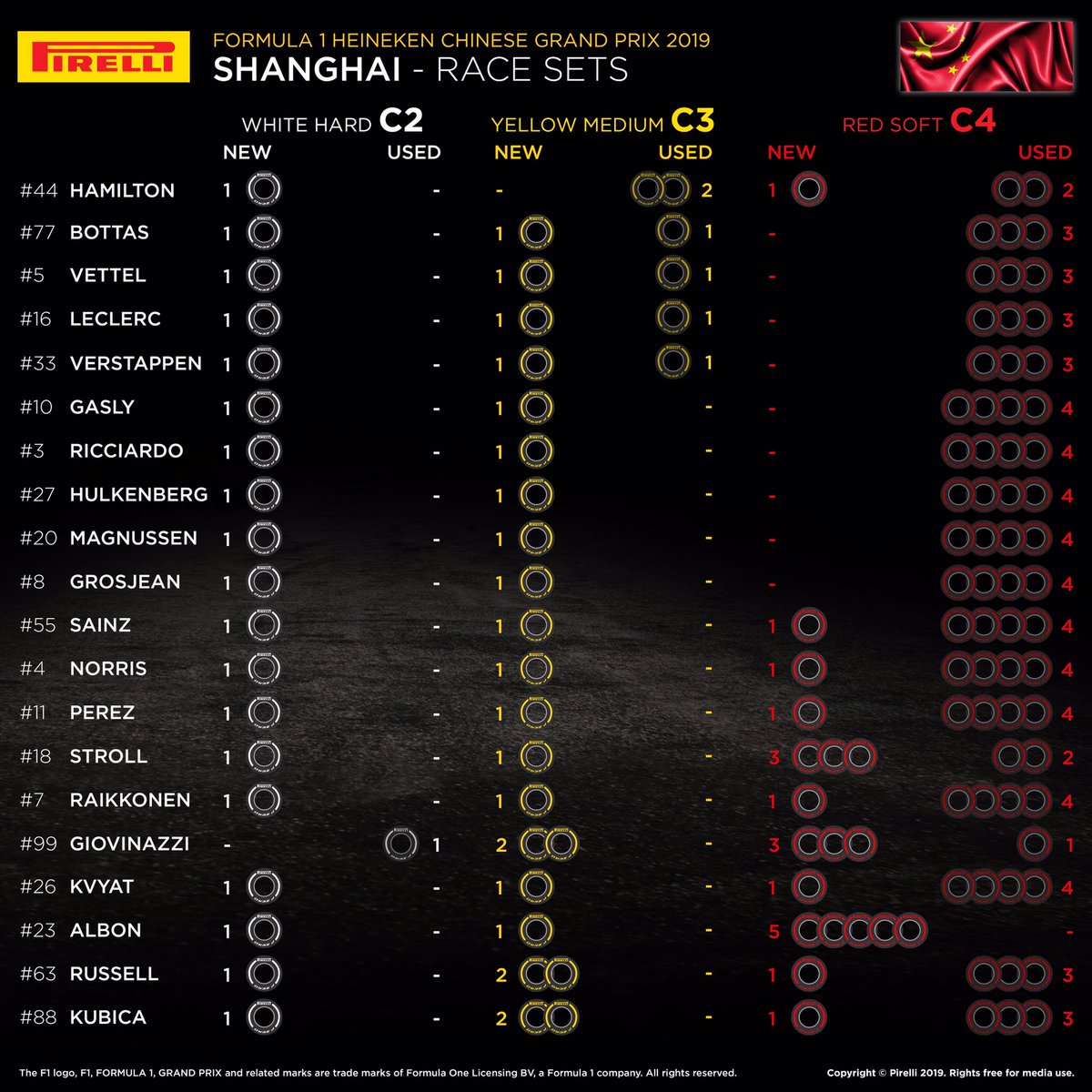 @pirellisport
Quickest strategy for 56-lap #ChineseGP: start on soft for 18 laps, then hard to the end. The second-quickest approach is also a one-stopper, but this time starting on the medium tyre for 19 laps before going on to the hard.

Finally, there's a two-stopper – but this is clearly slower. Start on soft for 15 laps, then another soft stint for 15 laps, and finally hard to the finish.

-

Please see race thread poll. Vote with your heart, not with your head. Race start in 9 hours. I'm going to bed.
Edited by TomNokoe, 13 April 2019 - 21:26.