In 1971, Dave McConnell from Canada ran several of the New Zealand Tasman races in
the Lotus 69B 1600 Ford.
At Warwick Farm he was a DNQ for the Tasman race.
Here he is in Friday private practice.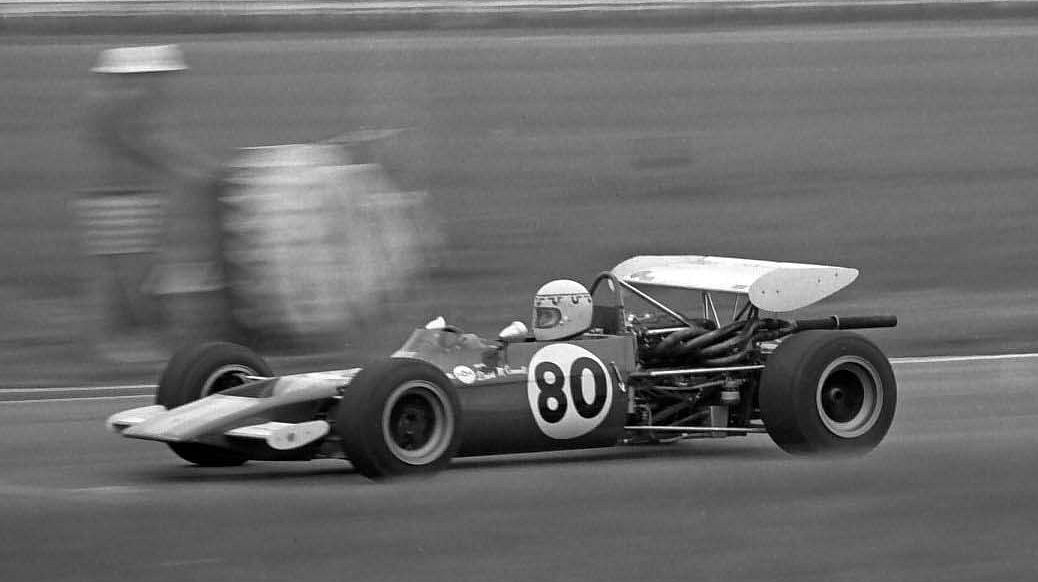 On the Saturday, Leo Geoghegan drove the car in practice, obviously to help with setup.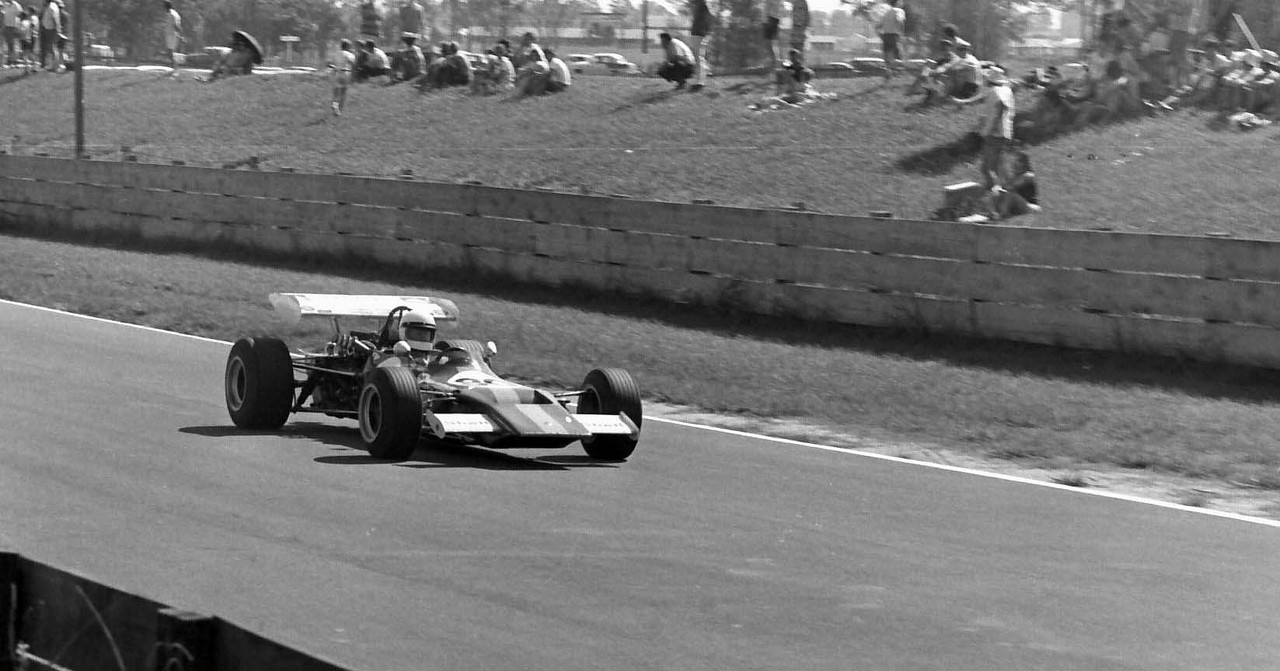 Same photo enlarged.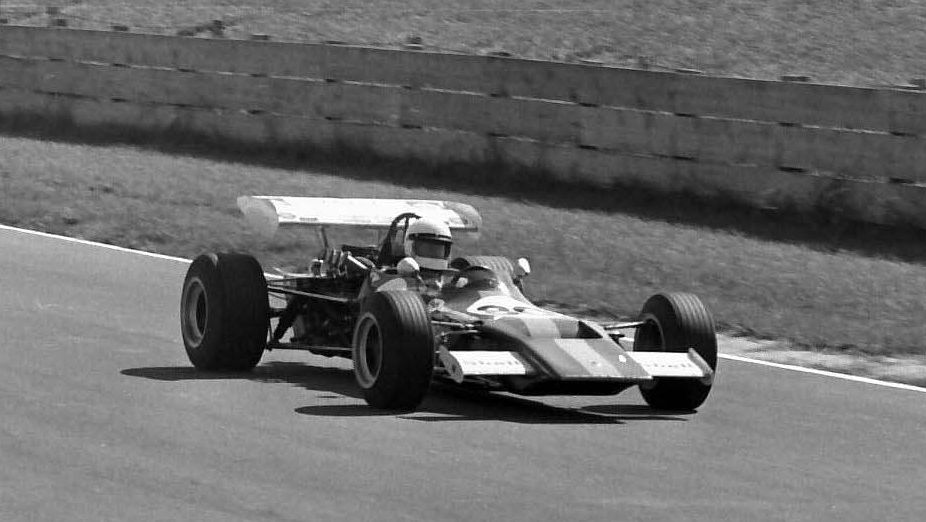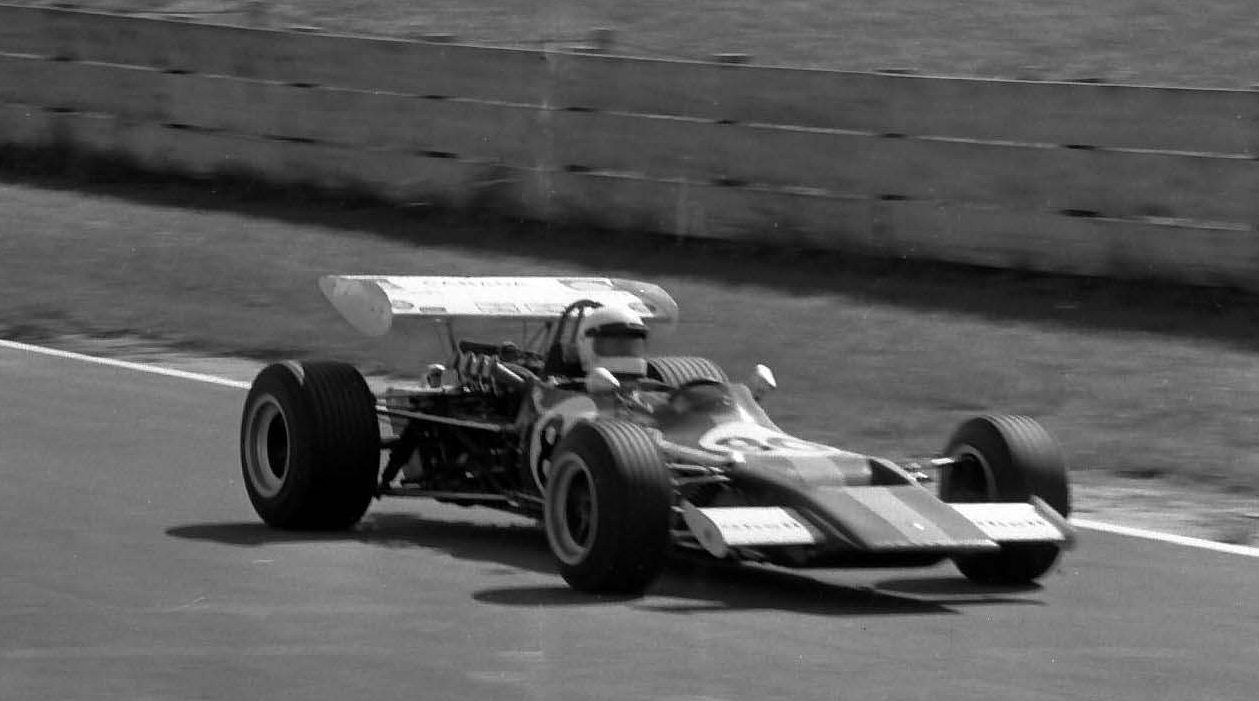 McConnell then practised the car, but couldn't make the lap time needed.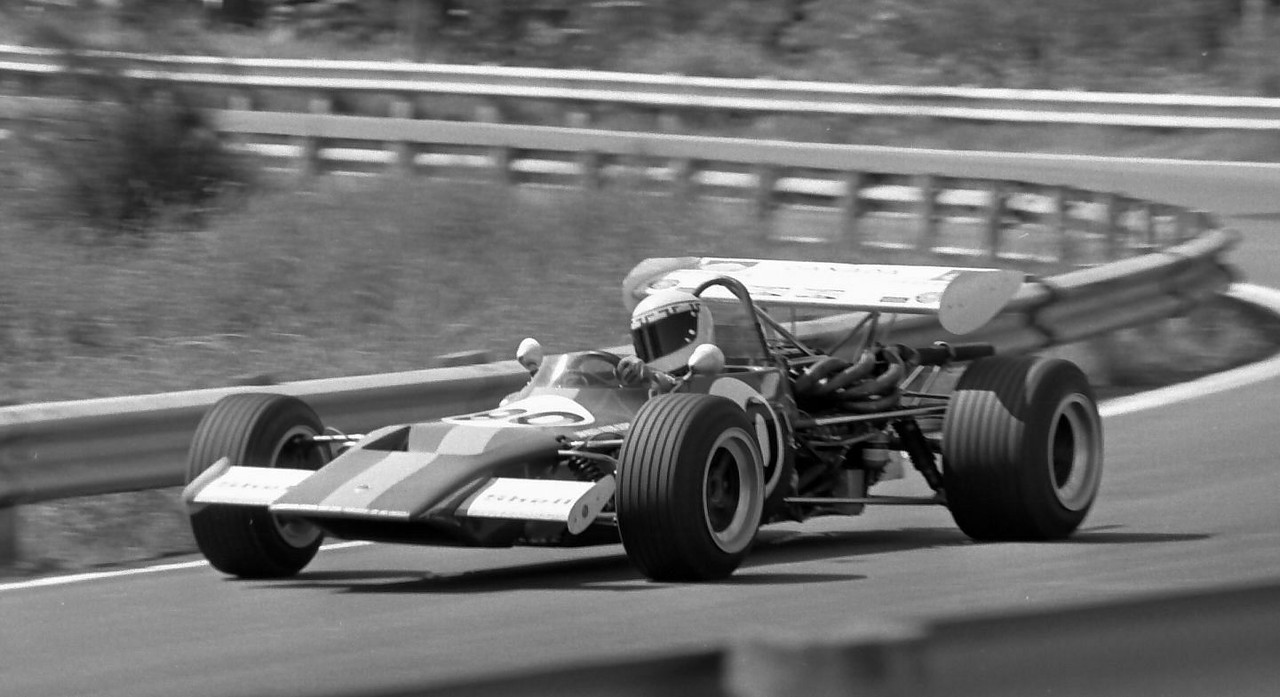 On race day, he ran in the Formula Libre race, by invitation.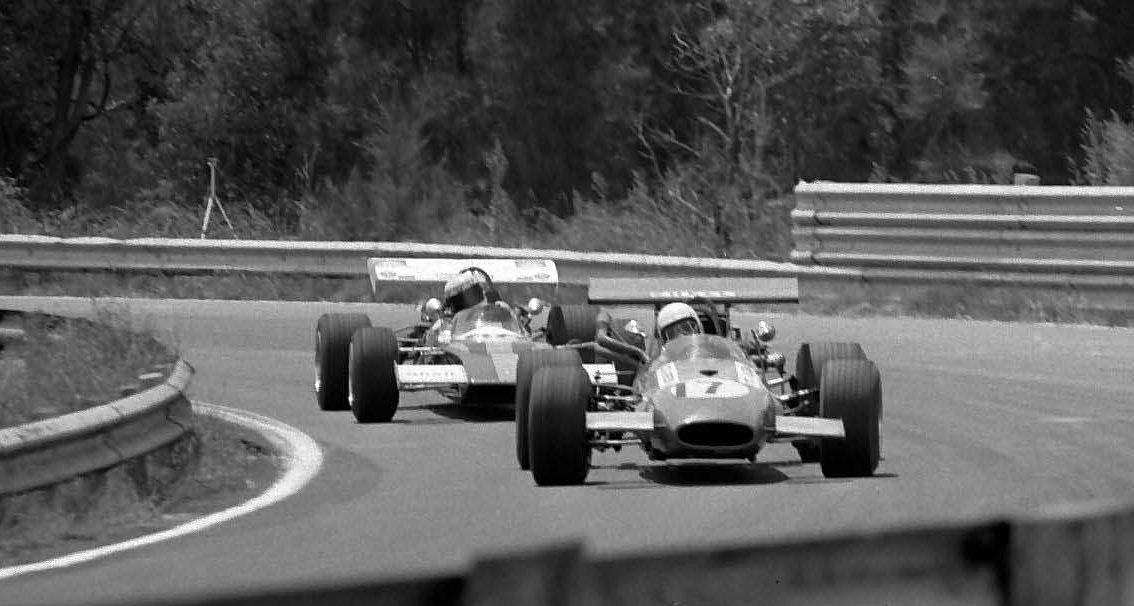 Here he is behind Col Green, in the Brabham.
Other cars in the race were Bob Beasley in the Bowin P4A FF, and Owen Jones? in the Elfin Mono.
The cars between and behind are obscured, and the names elude me.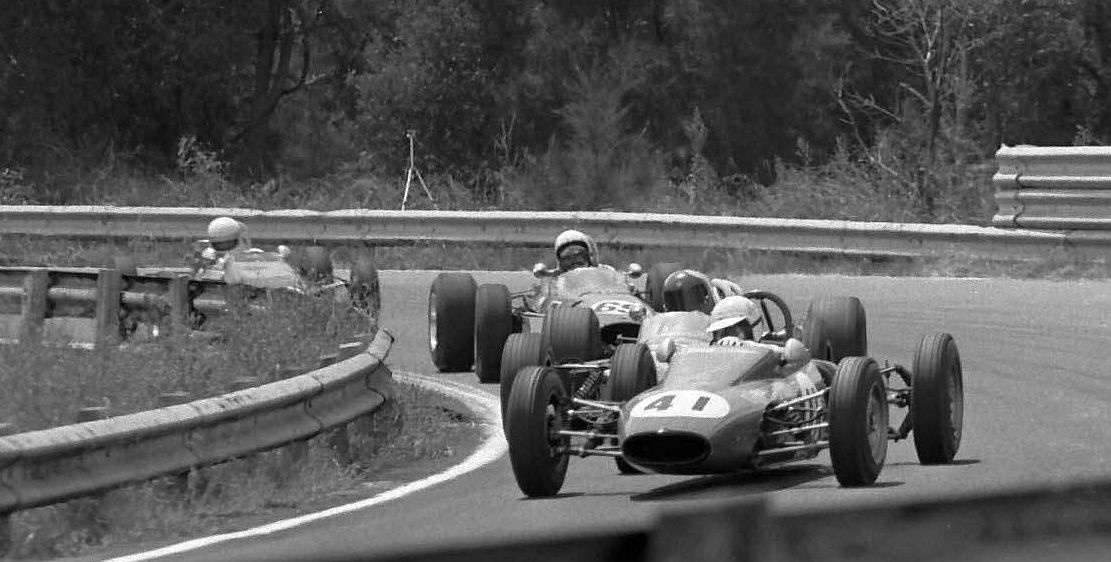 Here's the entry list, courtesy of someone generous on this forum, who posted it to help with one of my earlier queries.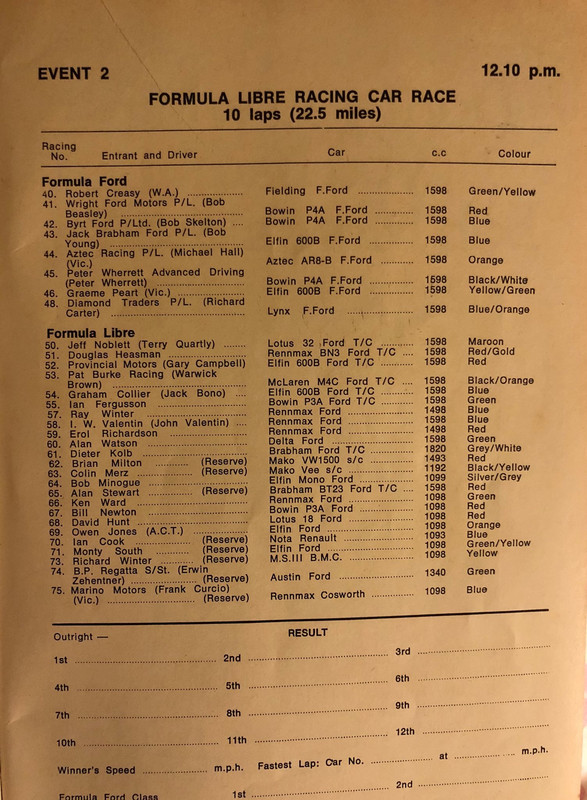 Edited by lyntonh, 21 April 2019 - 07:56.