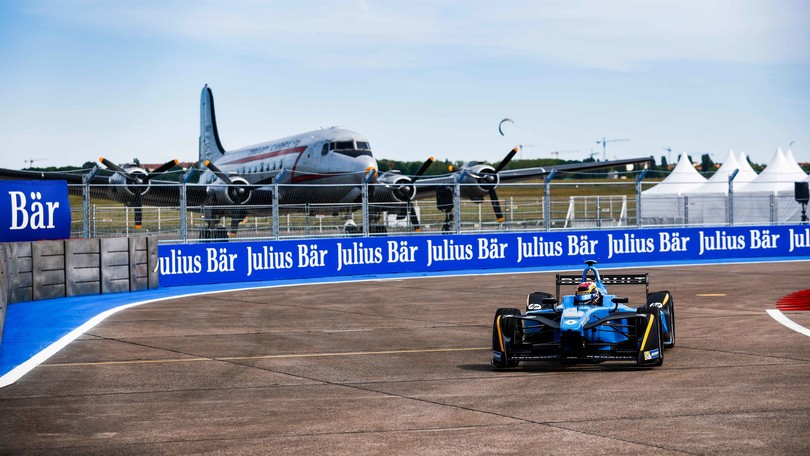 Racing in the Airport, beacause it's cool!
Formula E comes back to Berlin for the 5th time, in one of its all time classic circuits.
It's wide, it's fast, it's grippy, it's the Tempelhof Airport Circuit!

Gen 2 racing kinda started here, last year. Do you remember, Nico Rosberg behind the wheel of a new generation Formula E car around the circuit?
He had a blast, but that wasn't an easy ride for him

We arrive at the Tempelhof showdown with a very close title battle.

Two Techeetahs in front, back into the leadership after a very inconsistent start of the season.
Jean Eric Vergne leads Andrè Lotterer by 1 point, but Robin Frijns watches close behind.
7 drivers in 20 points, 10 drivers in little more than 30 points. ANYONE could be the Season 5 Champion.
Yep, just like F1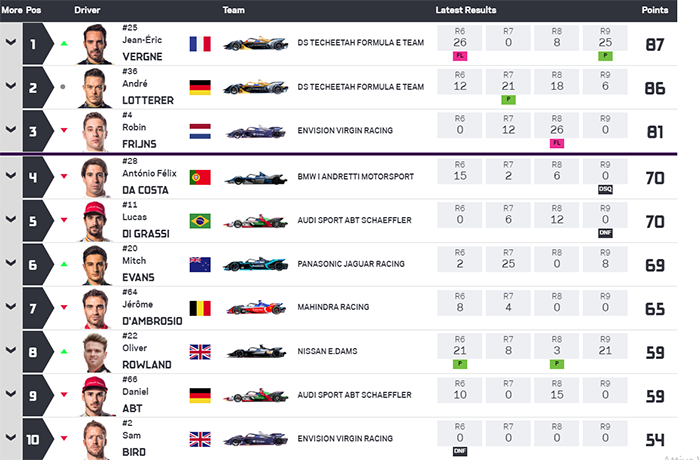 A very good race in Monaco? Welcome to Formula E
Formula E managed to make Monaco (Short) looks like a quite decent circuit for racing!
We had ambitious passing, some Ricciardo-esque divebombs, some drama & a super intense 4 way battle for the win!
You have to be Alert, on an Airport track!
Compared to most of the traditional Formula E tracks, the Tempelhof Circuit might look like a Sunday drive for the Formula E drivers.
But it isn't.
Super Wide, flowing, with very open corners combined to some slower sections, the circuit provide an Ultra Grippy surface. (used in Airports).

This means, faster cornering speeds, but also higher tyre deg.
We saw Gen 1 cars struggling a little bit towards the end of the race with tyre temp. Gen 2 may be in real trouble here, considering the 3 seconds/lap pace increase!
TRACK LENGHT: 2.3 KM
CORNERS: 10
RECORD: 1'09''438 [JEV, 2018]
Formula E on a traditional 2-day weekend format? What's that??

Yep, you read well. For the first time EVER, Formula E is going to split action between Friday & Saturday.

This means, we'll see Shakedown, FP1 & FP2 on Friday afternoon.
Quali & Race, will be on Saturday, with the Race Kicking off at 12.00 UK TIME!

Why is that? To avoid clashing with Monaco?
Nah, There's the German Cup Football final on Saturday evening, you know!!
SCHEDULE
Friday
10.30 - Shakedown (Facebook/YouTube)
14.30 - FP1 (Facebook/YouTube)
17.00 - FP2 (Facebook/YouTube)

Saturday
Edited by thegamer23, 22 May 2019 - 12:39.