Everybody loves MOM!
And of course, MOM stands for MONTH OF MAY, the most wonderful time of the year (cue Andy Williams song here!) … for motorsports fans, that is! The speed. The excitement. The pageantry. The tradition. The Indianapolis 500 – there's nothing else quite like it.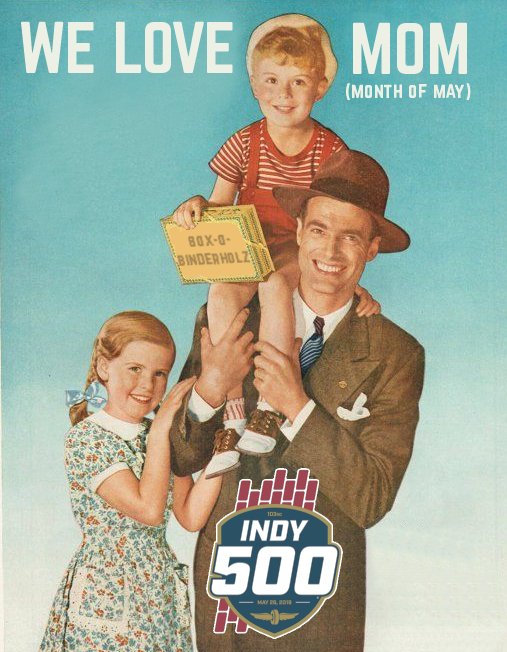 Get set for more magic moments and memories at "The Greatest Spectacle in Racing." This is Indy. This is MOM. And while we have already been basking in the glory that was the many edge-of-your-seat dramas and storylines throughout this best of months - including a dry/wet/dryish/wettish IndyCar Grand Prix on the infield road course a couple of weeks ago, spills and thrills during action-packed days of practice, qualifying suspense like no other, underdogs rising, giants stumbling, now finally the BIG DAY has arrived – the day of the 103rd Running of the Indianapolis 500 Mile Race itself, Presented by Gainbridge!
As on every Memorial Day Weekend Sunday, 33 sleek and sexy looking cars will line up in 11 rows of 3 to hurtle around what has been called the world's most intimiadating and difficult race track, the 2.5 mile oval track known as the Indianapolis Motor Speedway (ingeniously abbreviated as IMS).
Oval, you say? Let's have a look. When we Google "oval", here's what we generally get:
OVAL:
1. having a rounded and slightly elongated outline or shape like that of an egg: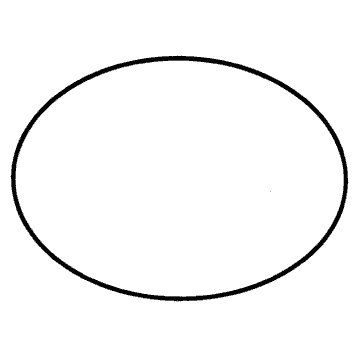 An actual oval.
Egg? But,... IMS looks like this: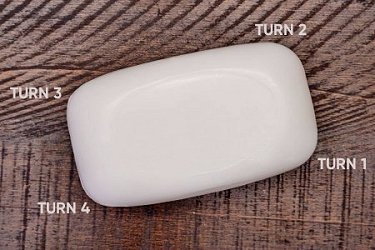 Drone footage screenshot image of the Indianapolis Motor Speedway
Alright, never mind that. You'll just have to trust me... we are racing on an oval here. I swear. And not just AN oval... THE oval!
To back me up on this, our good friend thegforcemaybewithyou offers this fascinating track excursion:
As always it seems the entire UNIVERSE revolves around Indianapolis during the Month of May. To not get lost we should have a look at the track map first and how it's been created. The designers back then simply used their humble spirograph, and with the correct settings, the track magically appears.


That's not the Indy track you say? Hey, you could be right, but at the same time it is likely that somewhere in our universe, a moon does exactly that orbit(-> https://youtu.be/qS4H6PEcCCA?t=250), he seems one of the biggest Indy fans. Cool, cool, cool!
But why not copy the idea from the video above and draw a real track map from 33 epi©cycles with the help of the Fourier Indycar Series? The correct combination of mini-mini-...-moons let's you do that, and I did just that. Enjoy!
Thanks, Gforce! Fascinating stuff, that. I spent over 4 hours trying to calibrate my spirograph to draw Karen Gillan, but the result kept looking like Scott Goodyear's chin instead, so I eventually abandoned the project - and was glad I did.
The 33 BEST DRIVERS IN THE WORLD to have qualified for the Indy 500 will be taking the green flag at around 12:45 PM on Sunday for this grueling test of skill, nerves, endurance, and sheer balls (I'm looking at you, Pippa!) 200 laps. 500 miles. And all that for just one bottle of cold milk, which will probably end up on the nearest beauty queen anyways. Don't miss out on another incredible edition of "The Greatest Spectacle in Racing."

Oval spectacle, but clearly NOT "The Greatest Spectacle in Racing."
So WHO then, you ask, ARE these 33 heroes, these 28 super-humans, 4 super-animals, and 1 honest-to-goodness super-deity? Let's have a look at the starting grid, shall we?

Row 1 is where everybody wants to be! Hailing from Neón, France, our Pole Sitter is none other than Simon Pagenaud! Simon will be going for the fabled "TRIPLE CROWN" this year: to win the Indycar Grand Prix, the Indy 500 Pole Position, and the Indianapolis 500, all in the same year! Clearly the GREATEST FEAT ACHIEVABLE IN THE WORLD OF MOTOR SPORTS within central Indiana.
Joining the neon Frenchman in the middle of Row 1 is Ed Carpenter, who came oh-so-close to winning his fourth ever Indy 500 Pole Position. That's right, Ed already achieved the TRIPLE CROWN of claiming the Indy 500 Pole three times, and he'll be looking to finally drop the hammer to add his first win to the collection, having come agonizingly close before. It's already Ed's 16th try this year. Ed is also one of two Eds in the Ed Carpenter Racing Team.
Completing the first row on the outside is Ed's Carpenter Racing team mate (or rather awkwardly, actually "employee") Spencer Pigot, who will be looking to make a big punch for the win himself in his 4th attempt at the Indy 500. Spencer is not one of two Eds in the Ed Carpenter Racing Team, and he is considered a lousy rain dancer.

Row 2 begins how Row 1 ended, with yet another Ed Carpenter Racing car, this one of "British" driver Ed Jones. Ed is "British", you see... but he was born in Dubai, and for that reason you won't see the Union Jack anywhere on his car. Despite finishing THIRD, Ed was robbed of the 2017 Indy 500 Rookie of the Year title, as it was outrageously decided to give that honor to some other guy who didn't even finish the race, instead! Tables have turned a bit meanwhile, haven't they, and Ed will be snickering into his Ghutra all the way to the starting grid. Ed is also one of two Eds in the Ed Carpenter Racing Team.
Enough with all these Ed Carpenter cars now! We move on to the center of Row 2 with Colton Hairta, also known as "hairy Max Verstappen of IndyCar" - this hairy youngster has serious talent, is a professional shampoo model and hair band drummer, already won a race at the hair-raisingly tender age of 18, is completely un-intimidated by any and all hairy situations, and is on literally everybody's Fantrax Fantasy Team this week, since he's ridiculously cheap at $19.00. (Fantasy link below, unless I forget to include it)
The outside of Row 2 then is occupied by last year's winner, who seemingly won it through sheer willpower. Well, not surprising. With his ovals confidence stonger than ever, don't be surprised if Will Power pulls off a back-to-back win, a feat that hasn't been done since Helio Castroneves did it in 2001 and 2002. Will Will be Crazy Eyes Will or will Will be Double Bird Will this year? Will see.

The inside of Row 3 hosts the only piscine entrant of the field: the indefatigable SeaBass, second most successful active driver in the series. Having overcome a harrowing crash here at Indy a couple of years ago, the second Frenchman and only Frenchfish on the grid will be seeking his first victory for fishy-McFishface redemption.
The center of Row 3 is occupied by sheer perfection: your girlfriend's favorite driver, THE Young American™ himself, Josef Newgarden. As humans go, he is perfect. Only the Gods are above him. Sadly for him, there is a God in the field, so he is not guaranteed victory, but he IS leading the Championship. Lately often copied and pasted, but in reality there is only ONE REAL The Young American™ - and you're looking at him. And so is your girlfriend.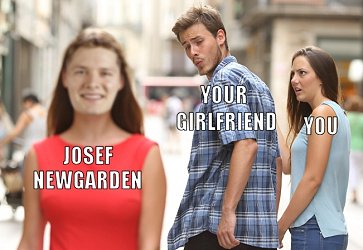 On the outside of Row 3, we find one of the greatest names in Racing! That's right, the LEGEND himself – ROSSI! The Italian-named winner of the 100th Indianapolis 500, Alexander Rossi, that is. His Sunoco fumes-induced 2016 Indy 500 win tied him in number of Indy 500 victories with the all-time-greatest Italian-American motorsports hero, Mario Andretti.

Speaking of Andretti, that's who we start with moving on to the inside of Row 4. Mario's grandson Marco will be looking to lift the 50-year old curse that has kept his formidable family name out of victory lane in Indianapolis ever since Mario drank the Andrettis' first and only bottle of milk in 1969. Fans and detractors may vote for or against Marco's "Curse Fanboost/FanBOO!s" by sticking their respective voodoo dolls accordingly.
Row 4's center position it occupied by the first one-off racer not participating in the full IndyCar season, "Conor The Hibernian" Daly. Roughly equal in talent to perfect The Young American™ Josef Newgarden (according to people who were asked), this other young American is long felt to deserve a full time ride, and will have an outstanding chance to impress, racing with a very decently prepped Andretti Autosports car that isn't burdened by the Andretti curse itself. Or so we hope.
Speaking of one-off entries, the outside of Row 4 would have been a one-off, but Helio already ran the IndyCar Grand Prix a couple of weeks back, to shake off the cobwebs - making him a two-off (not to be confused with RUOFF). Spiderman is back – perhaps for the final time?? - to try and get that illusive FOURTH Indy 500 win, which would tie him at the very top of the list with the only three 4-time winners, Al Unser, Sr. (not to be confused with his son, who... well, … never mind), Rick Mears, and, of course - Anthony Joseph Foyt, Jr.

In the center of Row 5, we find the ONE AND ONLY TRUE GOD of IndyCar and the Indianapolis Motor Speedway. Yes, that's right, the immortal Takuma Sato Himself will be gracing us with His presence once more, a shoe-in to take a dominant win over his inferior rivals... IF he so decides! Being omnipotent and all that, he has a tendency to just mess with our lowly emotions instead, by creating frequent unnecessary drama just to watch us squirm. Gods work in mysterious ways!
He is flanked by two mere mortals on the inside and outside of Row 5, the Swedish Rookie who didn't crash yet, Marcus Ericsson, and the first installment of the Harvey-Davison Motor Company, James Davison. Unconfirmed rumors say Marcus' parents were purchased by SONY. Both of them (Marcus and James, not the parents!) were fairly impressive in practice and qualifying so far, but will undoubtedly be flustered and starry-eyed, having to start alongside SATO!!!1!1! And why not?

Moving on, the inside of Row 6 is occupied by super-veteran Tony Kanaan. TeeKay (not to be confused with IndyLights frontrunner VeeKay) is one of the most popular drivers and most RIPPED in the history of driver history, racing for the aforementioned Anthony Joseph Foyt, Jr. - even carrying his legendary number 14. Some have been claimin' da Tony is an ancient Sumerian Deity himself, but that's obviously malicious heresy - there can be only ONE true God of Indy, and we all know WHO that is (See above. Literally)! Others have been claimin' de Melon, instead. Tony may or may not be Sumerian, but he's definitely, without a doubt, ...ancient! Will he be able to wrestle his second Indy 500 victory from the claws of geriatrism? Only time will tell, but time is not on Tony's side. But WE are! So say we all!
Tony is joined by Graham Rahal in the center of Row 6. Graham has the distinction of being the only driver in the field whose wife is regularly driving faster than him. Maybe that's actually HER under the helmet, who knows? Graham (or his wife, whichever will be driving) will be seeking to join his father Bobby as Indy 500 Champion, after dad managed the feat way back in 1986.
Lewis Hamilton has often been called "the Scott Dixon of Formula 1", and the comparison is valid, as both are 5-time series champions. Of course, Dixon was able to amass his titles having to actually compete against more than a couple of opponents, so one can not really elevate Lewis to the same heights as the New Zealander, but whatever. Dixon is the most successful currently active IndyCar driver, and the only "Iceman" in open wheel racing to win more than one title. He will be looking to add a second Indy 500 Milk Bottle to his collection.

Row 7 has our only avian participant, and the SOLE SPANIARD in the field. You were all looking forward to seeing a popular Spanish veteran driver running his ONLY IndyCar race of the season, in pursuit of glory to aim for his first fabled Indy 500 victory? Your wish is Indy's command... the formidable Oriol Servia is at your disposal, starting on the inside of Row 7. By the way, it's not Strange. It's Stange. You've been reading it wrong all this time.
The center and outside of Row 7 is quite ironic. The last time Charlie Kimball was in the center and JR Hildebrand was on the outside, it was in Turn 4 of the FINAL LAP of the 2011 Indy 500. If you don't know what happened back then... YouTube 2011 Indy 500 Finish, and you won't be disappointed! The Pinball was the only Carlin car to qualify, and both veterans will be seeking their first Milk Bottles. This time, if Kimball is leading in the last corner, perhaps JR can repay the favor.

Row 8 holds another former champion on the inside. You can never count out Captain America (not to be confused with THE Captain), and must always "marvel" at his poise, speed, and need to use a pneumatic tire wrench while underneath his car, even though Ryan Hunter-Reay didn't seem completely happy with his car so far this month. Did he forget the HEAT already? Maybe he can come good and gobble up his second Indy 500 win.
Former scumbag Santino Ferrucci has turned a corner in life and made the most of a fresh start back on his home continent. The Indy 500 Rookie hasn't put a foot wrong so far in his return to American racing, as well as in his first attempt in Indianapolis – can he make the full transition from heel to face? He lines up alongside another youngster on the outside of Row 8, everybody's Leist Favorite Driver, Matheus Leist of Brazil, driving for the most un-Brazilian owner possible, Anthony Joseph Foyt, Jr.

Row 9 is an all-British affair. Hell - it's even an all-ENGLISH affair, with the slimtastic Jack Harvey (second installment of the Harvey-Davison Motor Company!) lining up alongside the plagiarized-logo-sponsored Jordan King, and the astonishing daredevil - and I dare to spell his name correctly just this once, defying forum conventions - since he really EARNED it – Ben Hanley! Three English underdogs hoping for Indy to throw them a bone, but they were all good boys, so far.

Brexiting from Row 9, the inside of Row 10 has a real GIANT on and off the track, Zach VEACH. One can barely comprehend the hulking stature of this man, even making it forum etiquette to always write his name in GIANT letters. Zach single-handedly brought Indy 500 title sponsor Gainbridge to the series. Giant kudos!
The Swedish Rookie to DO crash here yet is in the center of Row 10. Felix Rosenqvist continues his proud Formula E legacy of being quick as hell, only to bin it into a wall sooner or later. Probably no other driver has crushed more carbon fiber this season to date. Thankfully Felix is well-coached by Dario Franchitti, and hopefully keeps his nose clean during the race.
The only lady of the field will line up on the outside of Row 30. Pippa Mann's story was a tear-jerker last year, as well as this year – but for completely opposite reasons. True underdog entrants, Clauson-Marshall Racing and Pippa worked hard and earned their way into the field. She will be the only reason the famous "traditional" command "Gentlemen, start your engines" will NOT be given this year – and that, my friends, is awesome!

Row 11 is filled with three cars who came through the nerve-wrecking LAST CHANCE QUALIFYING final row shootout. On the inside is Sage Karam. Once rash and reckless, with age came Sage-like wisdom... or so we hope. He showed oodles of emotion after making it into the field in emphatic last-chance manner. Can he finally make good on the great promise of his talent, or will his next stop be a hilltop cave near a Rallycross track?
James Hinchcliffe's 2018 Indy 500 qualy failure was BIG news a year ago, but since it got such great exposure last time, the super popular Canadian almost repeated the feat again this year, having crashed his primary car in practice. His team magically assembled the backup car in mere seconds, and the Mayor made it into the race. With his near-fatal crash from years ago long overcome, confidence mounting, and additional race setup tweaks, if you're looking for a dark horse in the race, he well could be it!
The FINAL starter on the outside of Row 11 is one of the greatest underdog stories of all time. No sponsors, crashed car, no parts, no hope... but the little Juncos team kept at it, and somehow - incredibly - made it into the show, against all odds... now suddenly even showered with sponsors after their amazing feat. All we can say is – "Gott erhalte Kyle den Kaiser!"
So that leaves us with a row of 3 leftover cars that did NOT make it into the show... the three unfortunate souls that got bumped from the field and make up Row Bumped.
Wait a minute... Where's Nando?

What can I write about the shocking exit of Fernando Alonso and McLaren that hasn't already been written? Honest and gracious in failure, one can only hope they will be back to try again ASAP. This one we'll continue to talk about for many years to come! And if you have been living under a rock for the past week and still don't get it, let me spell it out for you: Alonso/McLaren: SNAFU'd and DNQ'd!
In the center of Row Bumped, known for his debonair hair and chiseled features, Max Chilton in his Carlin machine also didn't make the show, for no particular reason. It can happen, even to the man who led the most laps at the 2017 Indy 500. Worry not about him, he basically owns the team, and WILL be back to try again.
On the outside of Row Bumped we have another surprise failure. Fresh Red Bull Junior Pato O'Ward got off to a great start with Dr. Helmut Marko failing to qualify his backup Toro Rosso after crashing the primary car in practice. Well, actually it was a Carlin, not a Toro Rosso... just like Max next to him. Coupled with Carlin's McLaren partnership, we have 3 out of 4 Carlin-affiliated cars that DNQ'd. Horrid days for Carlin, and maybe the only reason to ever pull for the only Carlin car in the race - Charlie Kimball - to win it all! Then again... nah.

Finally, we have the Bench Row of drivers retired and/or on the DL. This race's probably most popular driver comes out of retirement to reprise his familiar role behind the volant of a fast Chevrolet-engined car! However, Dale Earnhardt Jr. will do so only as Pace Car Driver, which means he had to replace his familiar number 88 (which incidently was stolen by Colton Hairta, although cleverly disguised by tilting it the other way) with the bulky number 500 on the side of the car.
Another popular and recently retired racer, Danica Patrick won't be driving a damn thing this year (other than maybe a few points home in the commentary booth), but will be offering valuable insights from a driver analyst perspective. Besides, her breeze-swayed hair has been deemed a superb indicator of wind direction and speed around the Speedway, so all eyes will already be on her for that reason alone!
On the outside of Bench Row finally we have Robert Wickens, who shoulda woulda coulda been a serious contender in this race... if it wasn't for the aftermath of a crash at some other oval race putting a temporary hold on his burgeoning IndyCarEer. Nothing but love for that guy! Hurry back, Robert. See you on the Indy 500 grid in 2020!
Quick Quiz Break, courtesy of Gforce yet again:

Some technical stuff:
INDYCAR RADIO + LIVE TIMING & SCORING: Here
LIVE STREAMING: NBC Gold
INDY 500 ENTRY LIST: Here
INDY 500 TICKETS: Here
WEATHER: Here
FANTRAX FANTASY LEAGUE: https://www.fantrax....07em&isSubmit=y
Event Schedule:
Legends Day presented by Firestone Saturday, May 25
8 a.m.-6 p.m.: Public gates open
8 a.m.-3:30 p.m.: Midway open
8 a.m.-3 p.m.: Indy 500 memorabilia show
9-10 a.m.: Driver autograph session, Pagoda Plaza
10:30 a.m.: Public drivers' meeting, Tower Terrace
11:15 a.m.: Historic race car laps
Noon-1 p.m. and 1:30-2:30 p.m.: Indy 500 legends autograph session
1 p.m.: Concert gates open
2:30 p.m.: Firestone Legends Day Concert begins, Turn 4 infield; Carly Pearce, Clayton Anderson and Zac Brown Band
Indy 500 Race Day
Sunday, May 26
5 a.m.: Parking lots open
6 a.m.-5 p.m.: Public gates open; midway open
7 a.m.-3:30 p.m.: Indy 500 Snake Pit presented by Coors Light begins, Turn 3 infield; Chris Lake, Illenium, Alesso, Skrillex
8 a.m.: Parade of bands
8:45 a.m.: Borg-Warner trophy march to the bricks
9:30 a.m.: Celebrity red carpet
10:30 a.m.: 'On the Banks of the Wabash'
10:53 a.m.: Green flag delivery
11 a.m.: Indy 500 winning drivers
11:20 a.m.: Historic race car laps
11:26 a.m.: Mario Andretti laps
11:43 a.m.: 'God Bless the USA'
12:01 p.m.: Driver introductions
12:09 p.m.: Military march
12:13 p.m.: 'America the Beautiful'
12:16 p.m.: Military speech
12:20 p.m.: Presentation of colors
12:20 p.m.: Invocation
12:22 p.m.: 'Taps'
12:23 p.m.: 'God Bless America'
12:26 p.m.: National anthem by Kelly Clarkson
12:27 p.m.: Flyover
12:36 p.m.: 'Back Home Again in Indiana' by Jim Cornelison
12:38 p.m.: Command to start engines
12:45 p.m.: 103rd Indianapolis 500 presented by Gainbridge
No IndyCar round would be the same without the traditional TAROT reading courtesy of our celestial friend OvDrone: (to be inserted here when available! RIght now, it's not available just YET!

UPDATE: OvDrone's TAROT reading is now up and running, please scroll down on this here Page 1 to behold!


Don't miss it for the world! It's gonna be EPIC!
Thanks, MOM! We love you!!

Edited by maximilian, 25 May 2019 - 15:34.