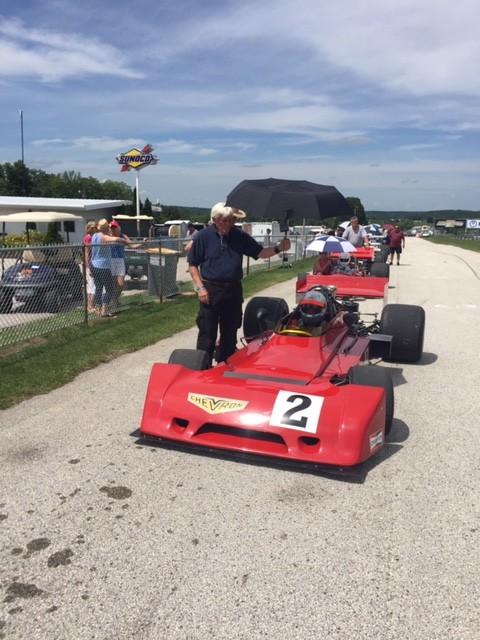 Warren Briggs in Ike Smith's Chevron B 24 F 5000 car.
This last weekend I was at Elkhart Lake for the Vintage Races and I am going to show the forum members what it was like.
Warren Briggs qualified third in the F 5000 group. In the morning warm up his throttle stuck wide open and over revved the engine. In the race he dropped out after 1 lap with an engine failure.
Edited by Jerry Entin, 23 July 2019 - 00:47.