My curiosity has me finding out that in the fifties Chevrolet owners were offered an overdrive unit to instal in their enclosed driveline: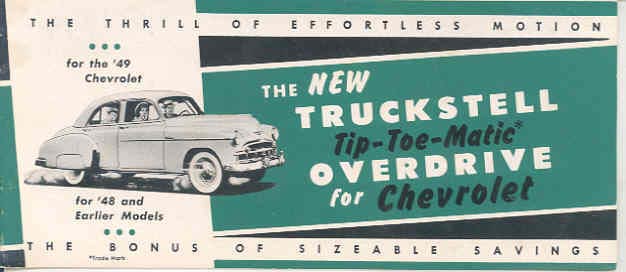 This was a Truckstell overdrive unit. Somewhere or other I also came across a picture of a chromed badge on a bootlid.
Further back, however, Ruckstell made bits for T-models (and likely A-models etc) and among their offerings was a similar overdrive unit.
Is there a relationship between the two makers? Did one come from the ashes of another, for instance?
Does anyone know about these obscure things?