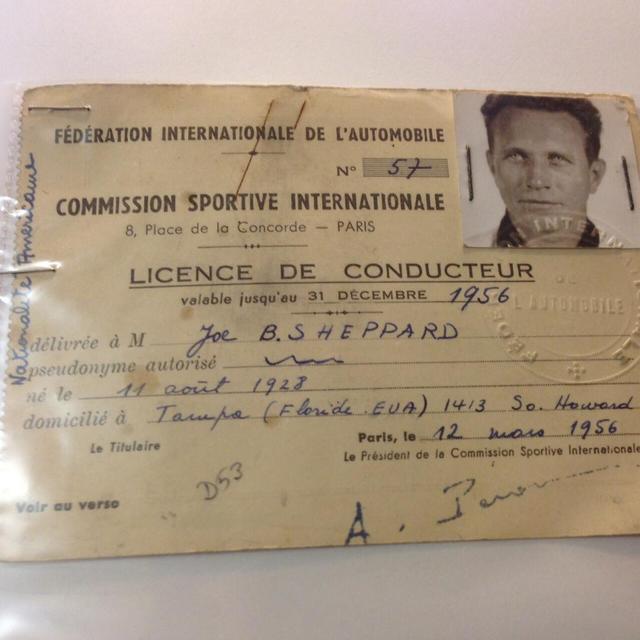 Joe Sheppard's Racing License.
We are very sad having to report that Joe Sheppard, one of the best racers that Florida ever produced, has died today in Tampa, October 13, 2019. He was 91 years old and had been in failing health for the last few months.
Edited by Jerry Entin, 14 October 2019 - 04:31.