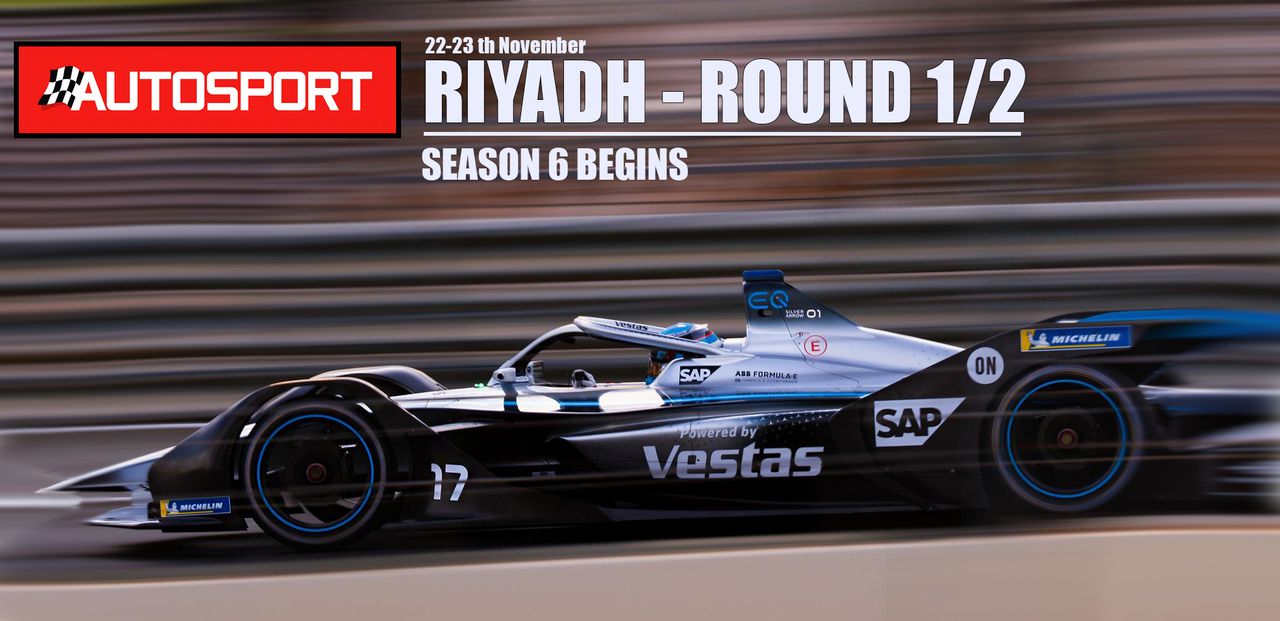 --------------------------------------------------------------------------------------
FORMULA E SEASON 6 THREAD -> https://forums.autos...-thread/page-19
OFFICIAL TWITTER ASHTAG #AdDiriyahePrix
--------------------------------------------------------------------------------------

Formula E is reaching new levels. Every season we say that, but it just keeps improving.
This season, Season 6, is set to be the most competitive, tight & spectacular edition of the championship so far.
Why?
- HUGE STARTING GRID: 24 cars (!!) on those street circuits. Bring it on!
- MERCEDES & PORSCHE JOIN: Joining an already spectacular field of Constructors
- MORE GREAT DRIVERS: F2 Champion Nyck De Vries & Brendon Hartley above them all. But also joining in Neel Jani, James Calado, Nico Mueller!
- MORE OVERTAKING: Energy will now be detracted by cars even during Safety Car or FCY periods, meaning that we could see more energy saving --> much more overtaking
- ATTACK MODE BOOST: Attack mode will be boosted to 235 kW (220 last year), that could be crucial in terms of strategies!
- NEW LOCATIONS: London coming back, Seoul & Jakarta making their debuts!
- REVISED CIRCUITS: Several tracks are going to be tweaked with the removal of some of the tighter chicanes, let those Gen 2 stretch their legs!
- IMMERSIVE FEED: Ride onboard with the FE drivers thanks to the new Helmet cams, Indy-Car likey!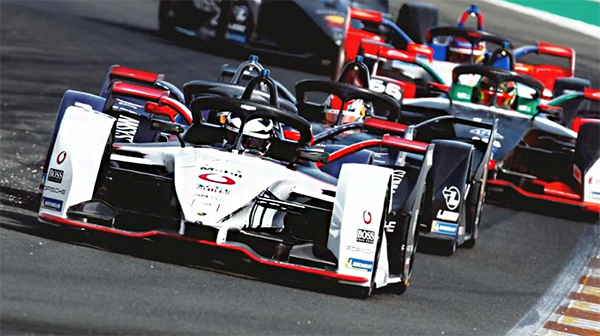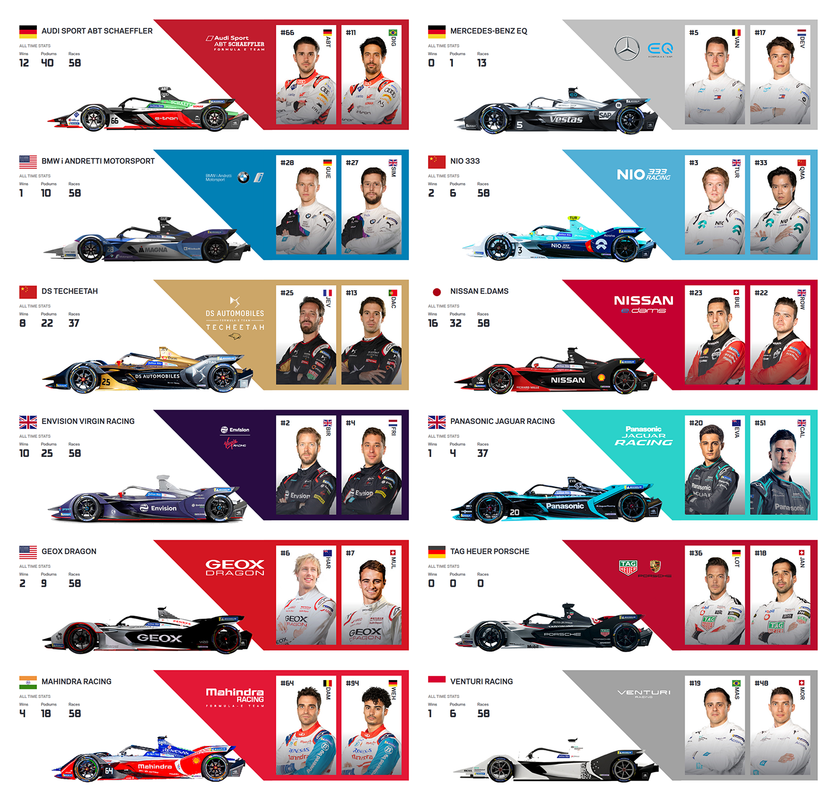 DS Techeetah: Jean-Eric Vergne - Antonio Felix da Costa
Porsche: André Lotterer - Neel Jani
Audi Sport Abt Schaeffler: Lucas di Grassi - Daniel Abt
Virgin-Audi: Sam Bird - Robin Frijns
Nissan e.dams: Sébastien Buemi - Oliver Rowland
BMW Andretti: Alexander Sims - Maximilian Günther
Mahindra: Jérôme D'Ambrosio - Pascal Wehrlein
Jaguar: Mitch Evans - James Calado ®
Venturi Mercedes: Edoardo Mortara - Felipe Massa
Mercedes EQ: Stoffel Vandoorne - Nyck de Vries ®
Penske Dragon Racing: Brendon Hartley ® - Nico Müller ®
NIO: Oliver Turvey - Ma Qing Hua
Valencia Tests are now part of the Formula E tradition.
It's been now three years of Pre-Season testing there, with different track configurations.
Not the classic FE track, but the usual good weather allows teams to complete their programmes without too much troubles.
As always: hard to read too much into the timings, but one can try.
Max Gunther looked sharp in his new BMW seat, fast in each day of the test, but the field is JUST CLOSE.

22 drivers in one second.




Mercedes had quite a troubled start of the FE adventure.
Nyck De Vries had most of the techinical problems, making his debut even more difficult, while Vandoorne managed to get a good mileage under his bag (he won a race simulation too!)
Porsche never looked ultra-fast in the hands of Lotterer & Jani. Some minor crashes in the chicane also prevented the pair to complete a decent amount of laps.


OVERALL TIMES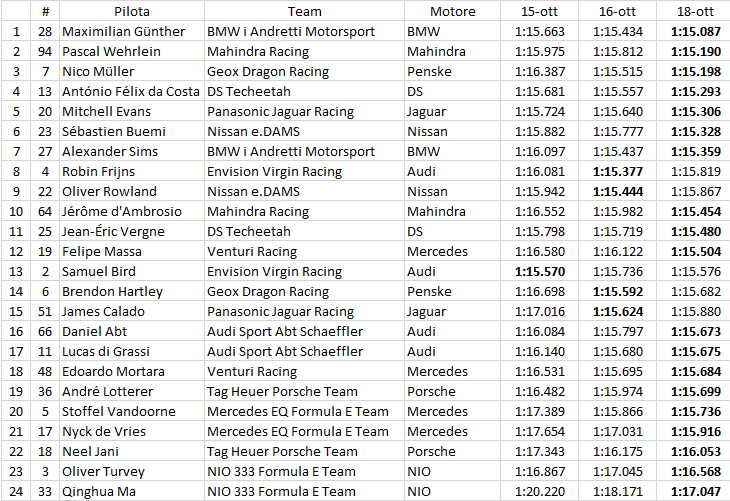 The Double Header will take place in Riyadh, capital of Saudi Arabia, in the streets of the Ad Diriyah.
Do you remember last year's race?
Well, Season 5 had a troubled start in terms of weather: FP1 & most of FP2 was cancelled due to a huge thunderstorm. (yep, raining in the desert).
Drivers had only like 20 minutes of running in very wet conditions before jumping into an equally wet quali.

Pole position was achieved by Antonio Felix Da Costa with BMW, in front of Pechito Lopez's Dragon Racing. Stoffel Vandoorne (HWA) showed great speed in those tricky conditions, finishing P4.

Than, the e-Prix happened, with a humid yet mostly dry track.
And it was a great start of the Gen 2 Era, with a pretty straightforward yet battle-filled race.
Ad Diriyah's Street Circuit is unique: the track follows the natural profile of the dunes around the city's outskirt.
As a result of that, the entire Sector 2 is a spectacular Up-Down flowing section, with medium to fast speed corners between the walls.
Very Macau-Esque.

Best overtaking spot is for sure Turn 18, where we've seen plenty of wheel to wheel battles last season.
The track was humid last year, so we're yet to see the full potential of the cars around a dry track!
The track is 2.495 km long, with 21 turns. Enjoy an onboard ride with Sam Bird!

DOUBLE HEADER; DOUBLE FUN!
Although the first event is on Friday, so not ideal!
Early start for the Formula E weekend
UK Times
FRIDAY 22TH NOVEMBER
3.50 - FREE PRACTICE 1 [YT, FACEBOOK, WEBSITE, APP]
5.55 - FREE PRACTICE 2 [YT, FACEBOOK, WEBSITE, APP]
7.45 - QUALIFYING [EUROSPORT 2]
11.30 - RACE 1 [BBC Red Button, BBC Player, BBC Website, Eurosport 2]
SATURDAY 23TH NOVEMBER
5.55 - FREE PRACTICE [YT, FACEBOOK, WEBSITE, APP]
7.45 - QUALIFYING [EUROSPORT 2]
11.30 - RACE 2 [BBC Red Button, BBC Player, BBC Website, Eurosport 2]
Look for your country's broadcast list there -> https://www.fiaformu...90da8e7c1fdd399
Edited by thegamer23, 18 November 2019 - 13:04.