I've mentioned this title on TNF reasonably often through various thread topics, but just maybe it deserves a thread of its own.
For those that don't know, AMC is published by Chevron Publishing Group in Sydney. Formerly publishers of now defunct 'Motor Racing Australia' that essentially evolved from the final incarnation of Racing Car News. All titles that have had TNF member involvement.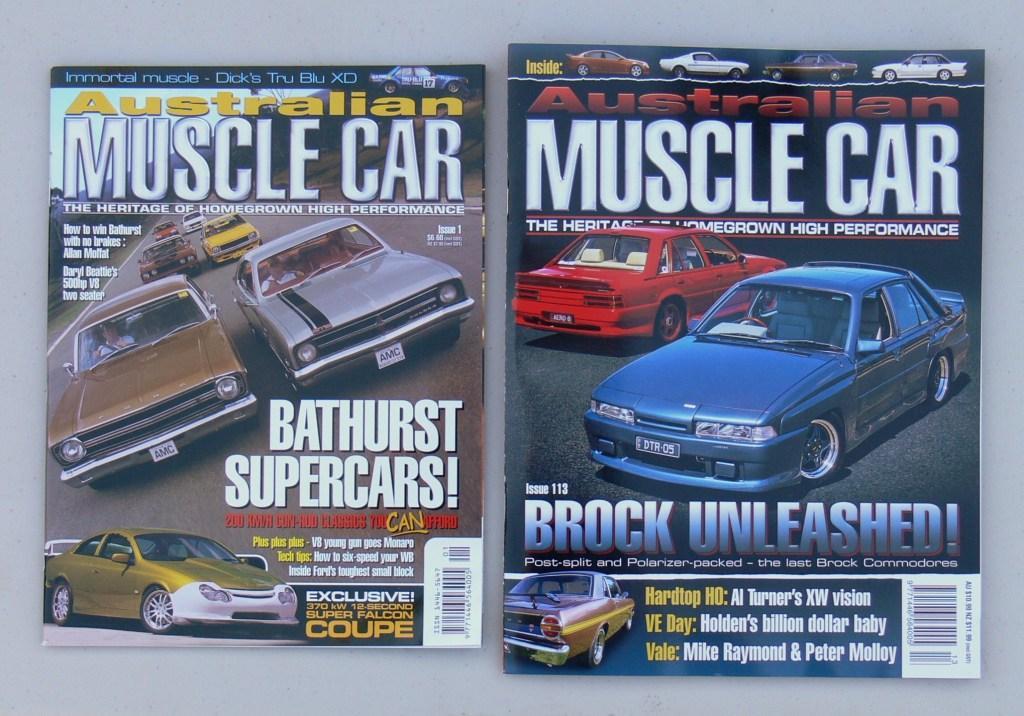 The first issue of AMC is dated Summer 02 and today issue #113 hit the newsagents. Currently on a cycle of a new issue every 7 weeks.
The mag title might be off-putting for some diehard racing fans who prefer their racing cars without a roof, however the title has evolved enough to know that Brock, Moffat, Johnson, Falcon GT and Monaro aren't the only players in Australian motor racing history. Even if that probably helps sell more copy!
Today's new issue comes with features relating to...
Tributes to Peter Molloy - covering his racing car engine/ preparation and Mike Raymond - speedway and touring car promotion and telecasting.
Ken Miles and his Lakeside Shelby Cobra visit
(Best known as) 1960's Holden driver, Herb Taylor
While on the back page David 'Seldo' Seldon gets a bit of coverage about racing a Holden Gemini.
plus more...
I have no connection to Chevron, gotta pay for my copy too. Just letting others know what's happening in the land 'down under' in what is a shrinking enthusiast motoring magazine market.
Stephen
Edited by cooper997, 19 December 2019 - 22:31.