It's time to brush away the pain from the last couple of years and start afresh.
The Williams Legacy
2020 is the 40th anniversary of Williams' first world championships, so let's remind ourselves of the high points in this team's storied history. They may have been the slowest team in the field in 2019, but they're still very much the third most successful constructor of Formula 1 cars, with 114 wins, 7 drivers' championships and 9 constructors' championships.
1980: Alan Jones and WCC
1981 WCC
1982 Keke Rosberg
1986 WCC
1987 Nelson Piquet and WCC
1992 Nigel Mansell and WCC
1993 Alain Prost and WCC
1994 WCC
1996 Damon Hill and WCC
1997 Jacques Villeneuve and WCC
So while it's unrealistic to expect anything like that much success for 2020, let's hope that the team can redeem themselves somewhat from last year and move towards the front end of the team where they belong.
Meet The Team
George Russell (No. 63)
Entering his second F1 season, George will be looking to cement his position as Williams team leader after a superb 2019 when only bad luck meant he was behind He Who Shall Not Be Mentioned in the drivers standings, and unfortunately everyone else too. The 2018 F2 champion will be hoping to not have a second pointless season in a row, and if the car is closer to the midfield, he clearly has the talent to do so. With one foot in the Mercedes garage, he's a hot prospect for the future.
Nicholas Latifi (No. 6)
The last Canadian to debut with Williams in car No.6 was Jacques Villeneuve in 1996. Nicholas won't be expected to have such a dramatic rookie season, but the 2019 F2 runner-up will be hoping to at least give his highly rated teammate a good fight. I'm sure we're looking forward to it too.
Jack Aitken (Reserve Driver)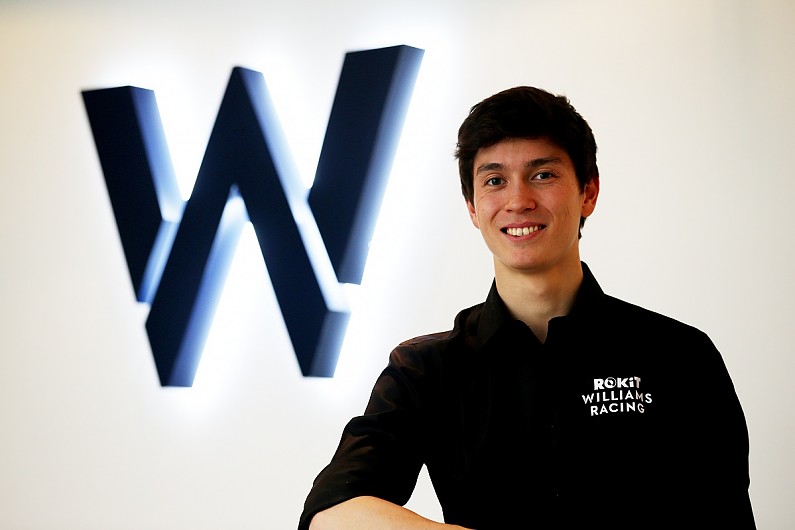 Announced on 4th February, young Brit Aitken comes from the Renault junior programme and will be expected to step up should anything happen to the main drivers. At least one free practice session has been announced, so he will get track time. "Williams is a team with strong heritage, and continued longevity, and I'm looking forward to directly contributing to their development through my simulator and testing work." he said, after no doubt after reading this OP. Jack has been making steady progress in F2 lately, with some wins under his belt, so he's a good prospect for the future, especially if Russell moves to Mercedes.
Dan Ticktum (Sim Driver)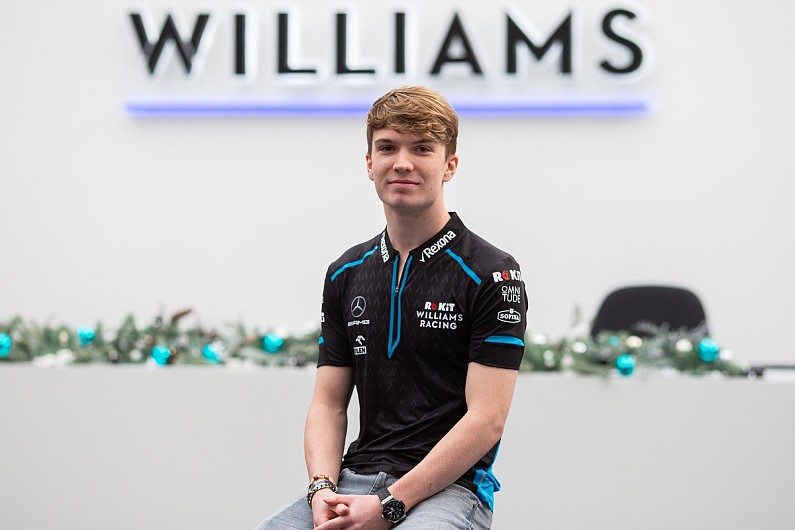 Junior series Bad Boy Dan will be one of Williams simulator development drivers and the team are already praising him as one of the best they've seen. He won't be able to deliberately crash into anyone in the sim, so hopefully his talents can help develop the FW43.
Jamie Chadwick (Development Driver)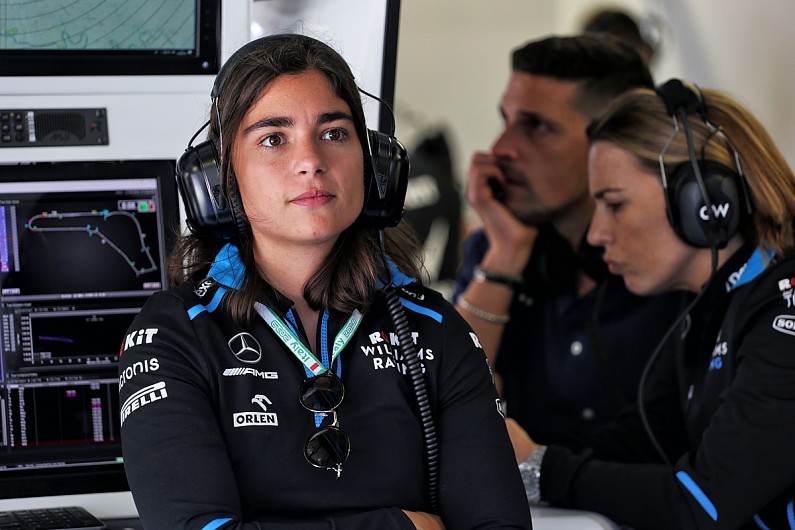 Miss Motor Racing 2019 and W Series Champion, Jamie has been the poster girl for getting new females into the sport. A professional and likeable driver, her skills will be used in her increased role in the Williams sim and in the car.
Roy Nissany (Test Driver and suitcase full of Shekels)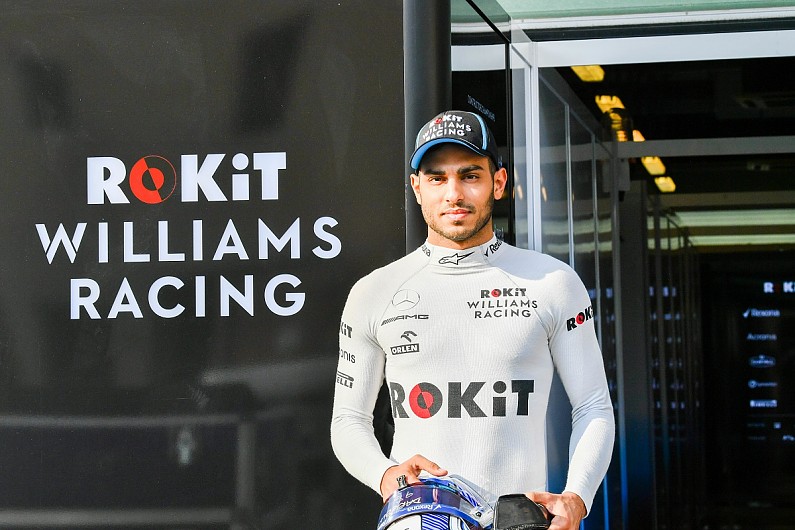 It's just a fact that the team aren't the front runners that they used to be, so have to resort to drivers who can bring funding. We can't expect much from Roy apart from a healthy influx of cash. His best finish in F2 is 22nd, which says it all. Don't crash any FW43s please, Roy.
Sir Frank Williams (Team Principal)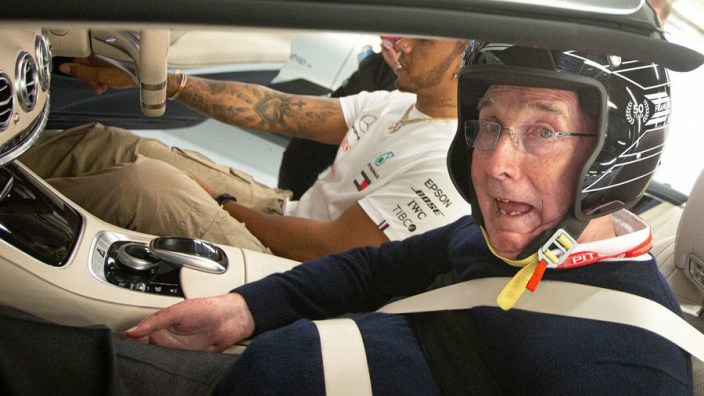 He may be 77 years old and has handed over most duties of running his team to daughter Claire, but the great man still lives and breathes motor racing. If you don't believe me, watch him being driven round Silverstone by a bloke called Lewis Hamilton, who I'm sure Sir Frank would love to have in one of his cars.
He still feels the need, the need for speed. If you cut him Castrol bleeds out. As long as he's around Williams F1 will be Williams F1 and he's one of the last of the real "Old Guard" of Formula 1.
Claire Williams (Deputy Team Principal)
Behind every great man is a great woman, or so I'm told. Claire may not be a "great" yet, but she is running the show at Williams now, and has the same infectious love of the sport as her father. Often criticised, we must also remember that she oversaw Williams most competitive showing of the 2010s. She's grown up within the team and the sport and understands it as any other man or woman would.
New Technical Team
It's safe to say that a lot of Williams struggles from the past years have come from a mismanaged technical department. With Paddy Lowe gone, the team hasn't rested and has signed new engineers from Renault and Red Bull.
David Worner comes from Red Bull to be the new Chief Designer at Williams, being the deputy in that position over at the Austrian team. Also, Jonathan Carter joins from Renault where he was head of composites. He will be Worner's deputy and Head of Design. Both worked at Arrows which gives you an idea of their F1 experience, and hopefully have the ability to get the most out of what is a smaller F1 team by 2020 standards.
Prospects for 2020
It's still early days, but the budget is apparently healthy and the team are confident of avoiding the delays they suffered in 2019. The car has already passed the crash tests so the team can focus on performance and getting closer to the front. At this stage, some points and not being last will be the target, and anything else will be a bonus.
Rumours have the car being painted with more red to reflect ROKiT's title sponsorship. Will this year be the year that a red Williams is an improvement over the previous year?
Save the Date
Monday 17th February for the team's launch, as you'd know if you watched their teaser at the start of the OP. Testing begins on Wednesday the 19th.
Best of luck to the team for 2020.