Facebook has led me to a fascinating series of photos taken by Vittorio Giordano at the Gran Premio del Mediterraneo at Enna in August 1964. They can be found on this page:
http://forum-auto.ca...gK1Cpd9mdwkZtN4
but you have to scroll a long way down the page to find them. They mainly feature Jim Clark, but there are some others of Mike Spence, Jo Siffert, Innes Ireland etc. Here are a few to whet your appetite: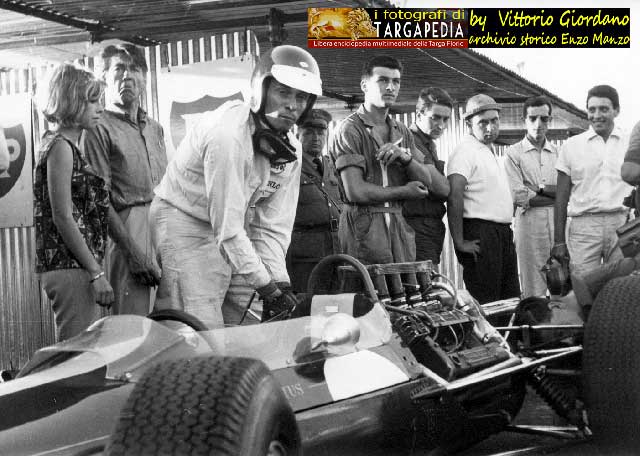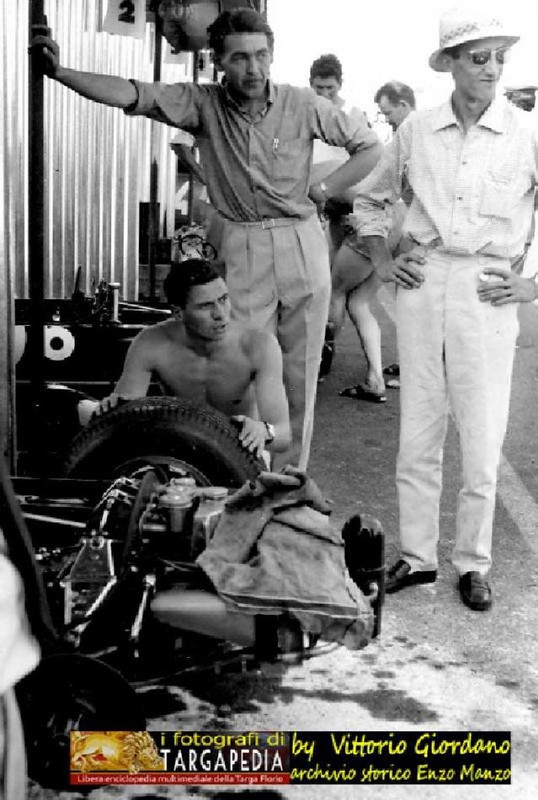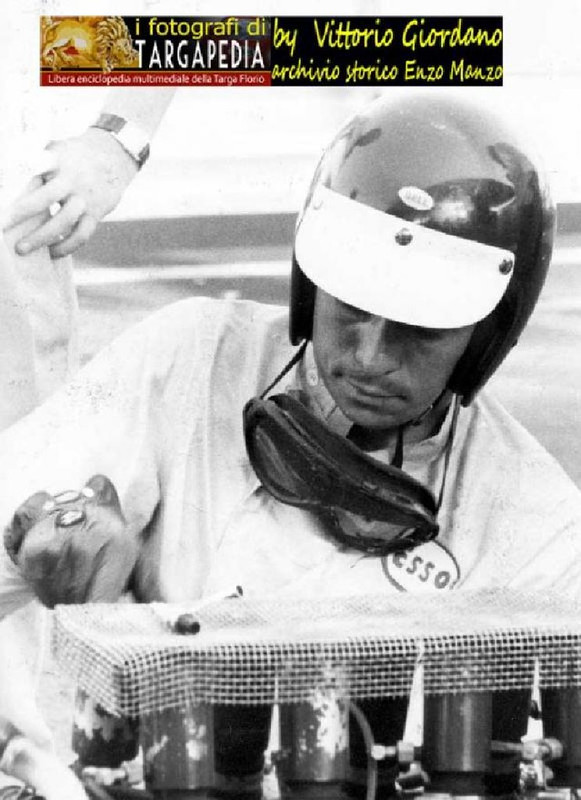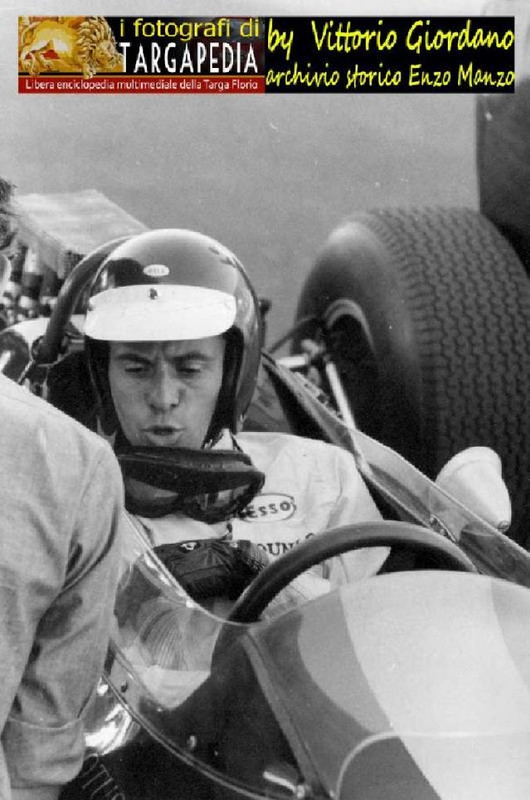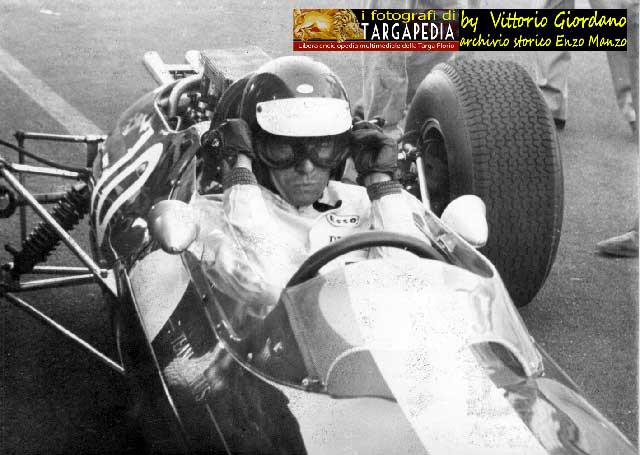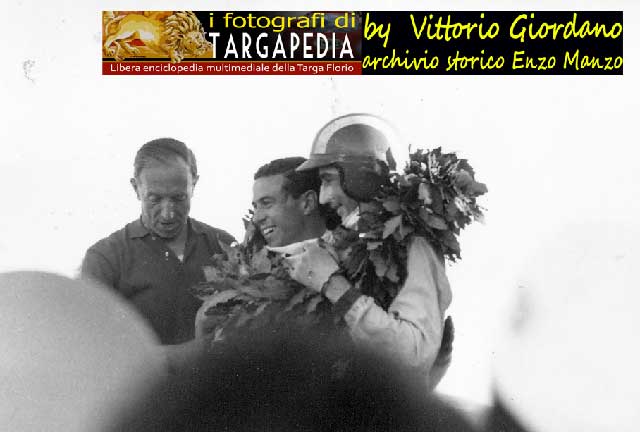 I'm curious about these next few showing Clark preparing for the race, being assisted by a woman described as Richie Ginther's sister: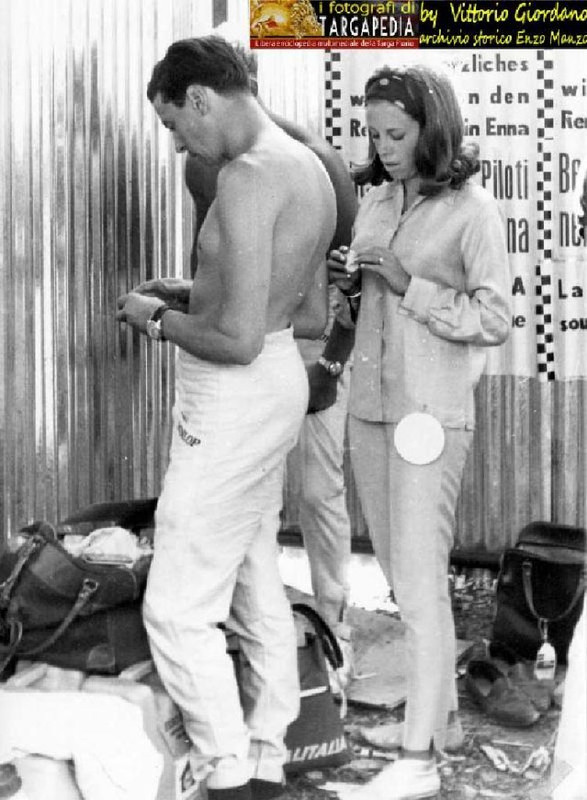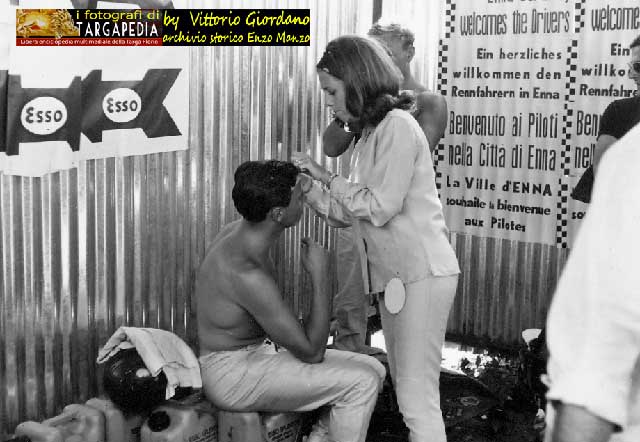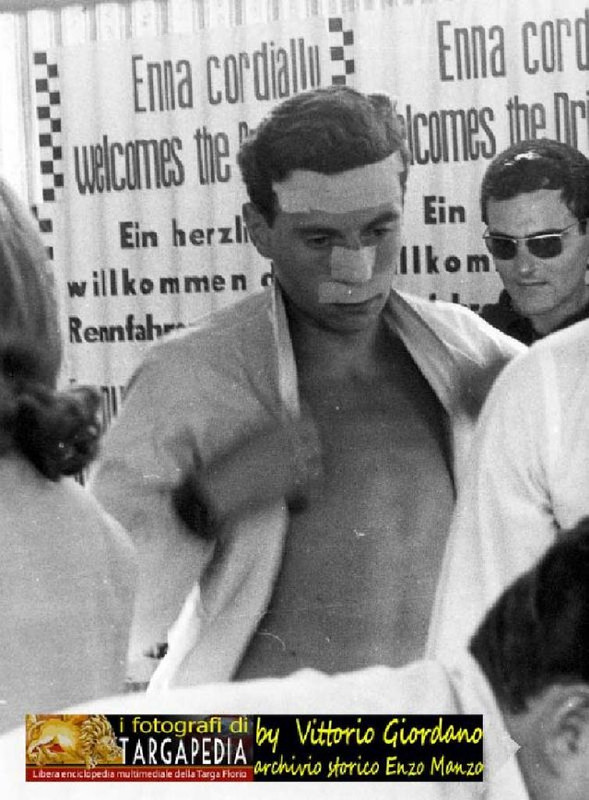 Is this really Ginther's sister? Richie himself wasn't racing at Enna.
All photos copyright Vittorio Giordano, from the Enzo Manzo archive.