Hello all.
Quote from the official web-site of Hyundai: https://tech.hyundaimotorgroup.com/article/hyundai-announces-breakthrough-engine-that-answers-a-133-year-challenge/
Hyundai's Breakthrough Engine that Answers a 133-year Challenge
Overcoming the performance-economy compromise
. . .
The world-first CVVD technology developed by the Hyundai Motor Group allows for control of infinitely variable valve durations. Furthermore, the technology achieved it with a relatively simple mechanical contraption to achieve reliability, while minimizing cost increase; truly an innovation.
The Hyundai Motor Group successfully created the most simply structured, mechanically-implemented CVVD mechanism, through countless iterations.
. . .
CVVD cams share similarities with existing engine cams, but the adjuster link shifts the axis and adjusts cam revolution speeds. Depending on how long the intake and exhaust valves stay open or closed, there are up to 1400 settings that the CVVD system can select from.
CVVLs also work with duration changes, but in terms of peer duration, the CVVL lift is less than half of CVVD. In the case of CVVL, changes in valve duration can hinder lift and result limit necessary air intake and exhaust. CVVD rectifies this limitation, allowing for valve lift with a much wider valve duration window.

The Hyundai Motor Group registered more than a hundred CVVD-related patents per regions around the world, including in Japan, China, and the European Union. More than 120 patents are registered in the U.S. alone.
CVVD is economic, fun to drive, and green
Existing variable valve technologies had to compromise between performance and economy. driving performance required a short valve overlap to maximize airflow, and fuel-economy required longer valve overlap to mitigate downstroke pump loss. Preexisting valve technologies could not achieve both and had to seek a middle-ground or compromise between the two.

CVVD is a breakthrough technology because it can optimize valve overlap duration for high-acceleration and high-economy driving needs, boosting performance and economy up to 4% and 5% respectively. The 5% boost in fuel economy based entirely on a valve system improvement is a giant breakthrough; 5% is the aggregate total of efficiency improvement achieved by all previous valve-timing control in the entirety of the combustion engine's 133-year history.
End of Quote
Here https://www.pattakon...i_US8813704.pdf is the first US patent granted to Hyundai in 2011 for their CVVD, here https://www.pattakon..._US10533464.pdf is the latest US patent granted to Hyundai for their CVVD
Quote from https://forums.autos...enigsegg/page-3
Desmo:
"It feels like there will be an all-electric car fleet powered by fusion generators before any of these alternative valve systems are ever actually built and adopted at scale. The Hyundai VVT system, however, is quite clever, gets most of the theoretically possible upsides, and it actually exists in numbers."
End of Quote
Here is the Rover VVC: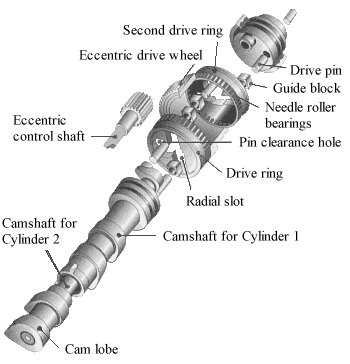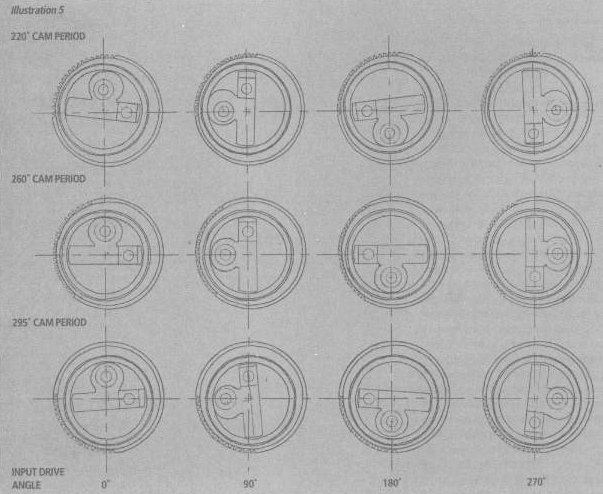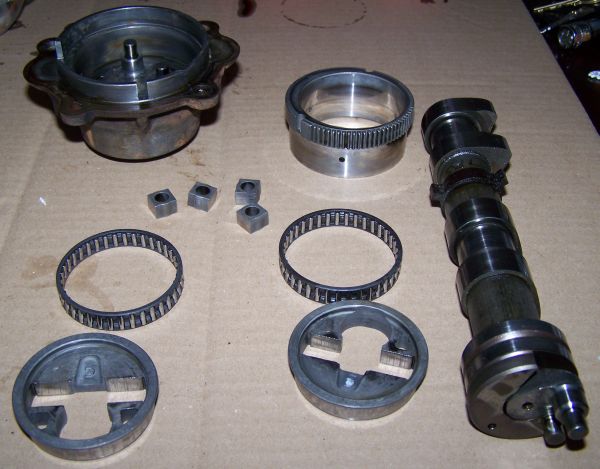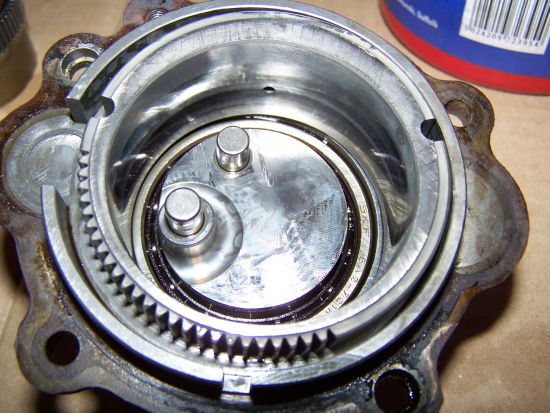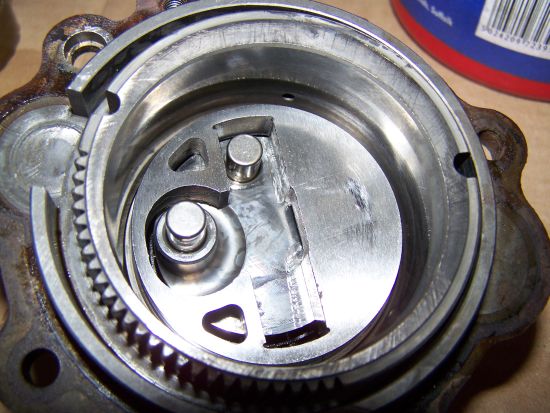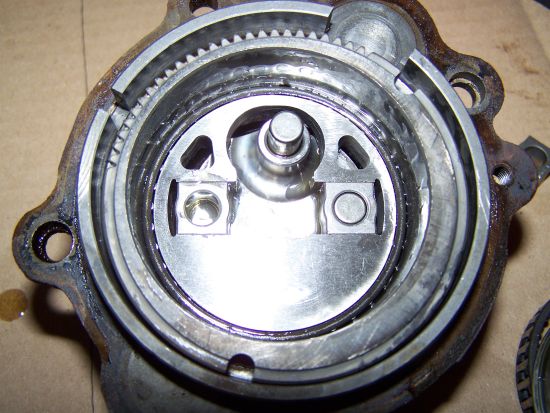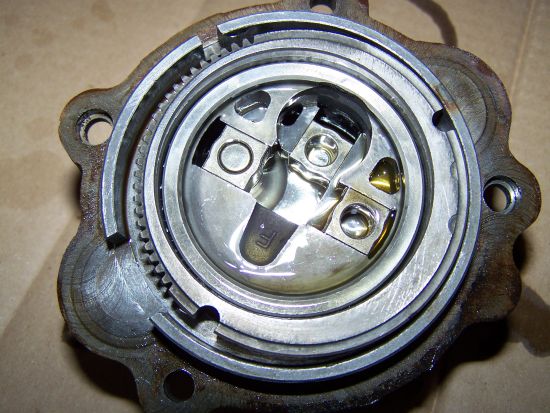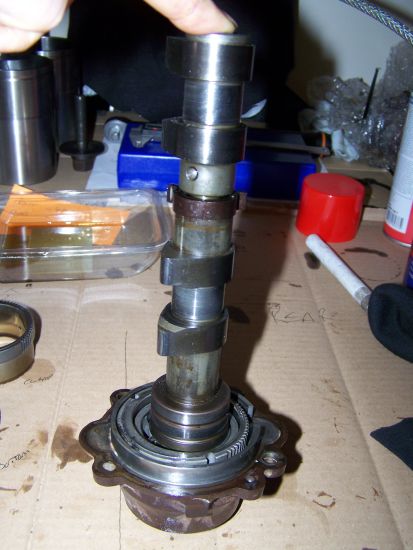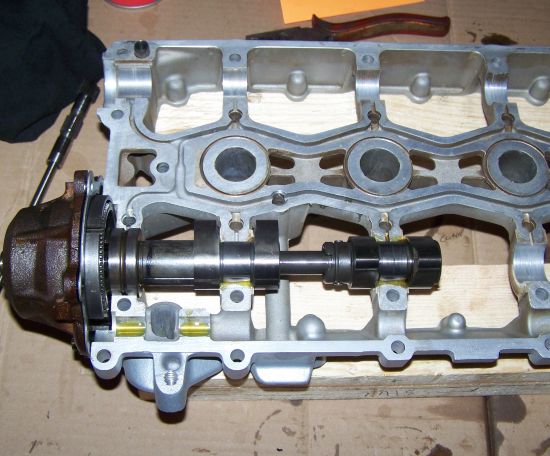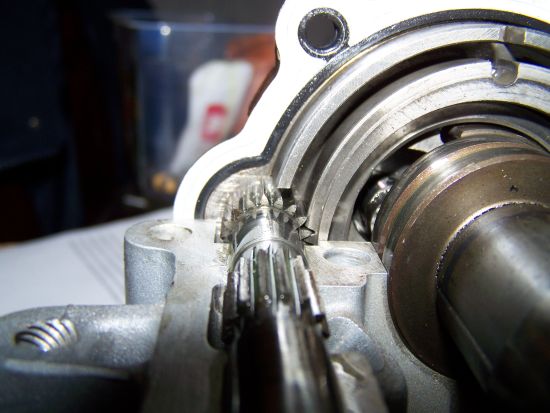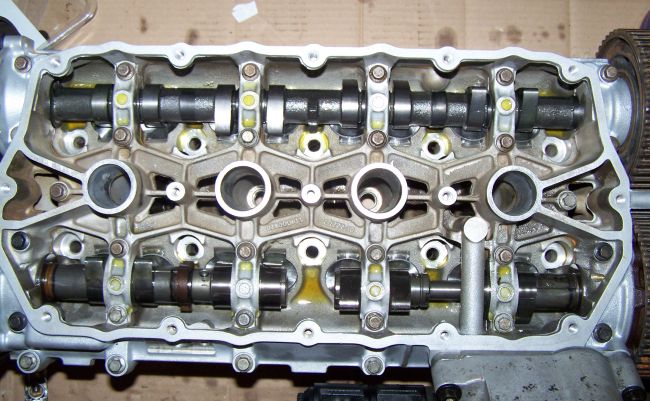 The above photos are from http://forum.mg-rove...p?topic=41246.0
The US patent https://www.pattakon.../Rover_US_1.pdf was granted in 1992 Peter Parker (Rover Group) for the above CVVD system (called VVC).
And here is the PatVVD (pattakon CVVD) presented at https://www.pattakon...pattakonVVD.htm :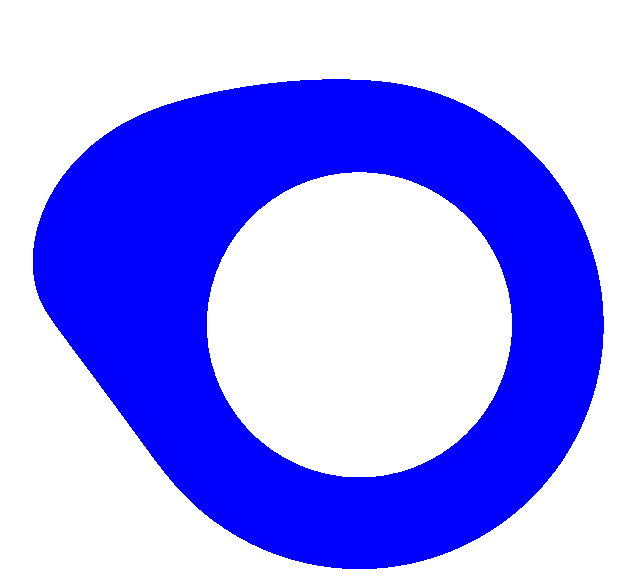 The above animation shows the 24 "equivalent" camlobes when the "control" (explained in the following) makes a complete turn in steps of 15 degrees (15*24=360).

Here it is shown the working (the actual) cam lobe: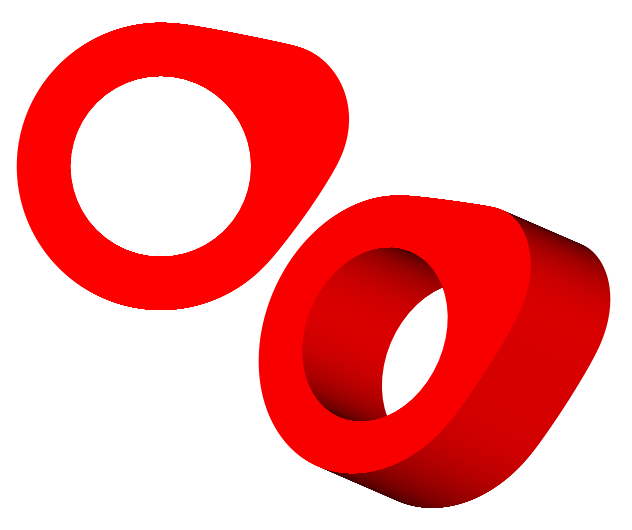 wherefrom the "equivalent" cam lobes result. It is from an old (non CVVD) Hyundai engine and has roller cam follower.

Here it is shown the above working and two "equivalent" cam lobes: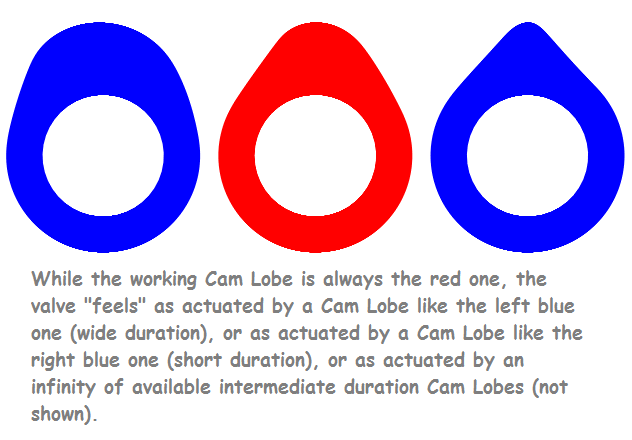 Here the PatVVD on a four cylinder engine: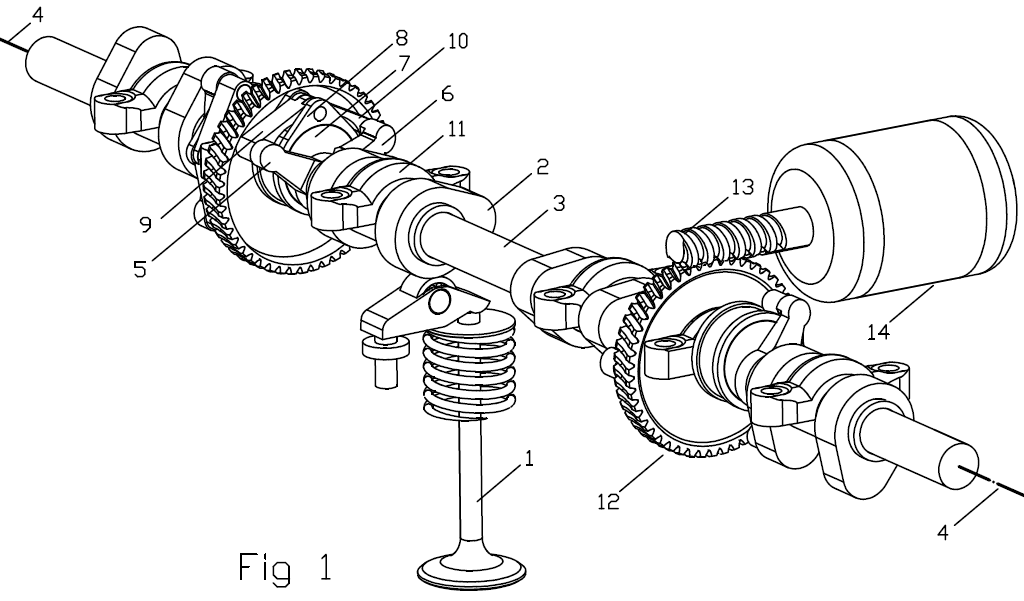 An interesting application of the PatVVD mechanism would be on a V-twin Desmo Ducati Panigale: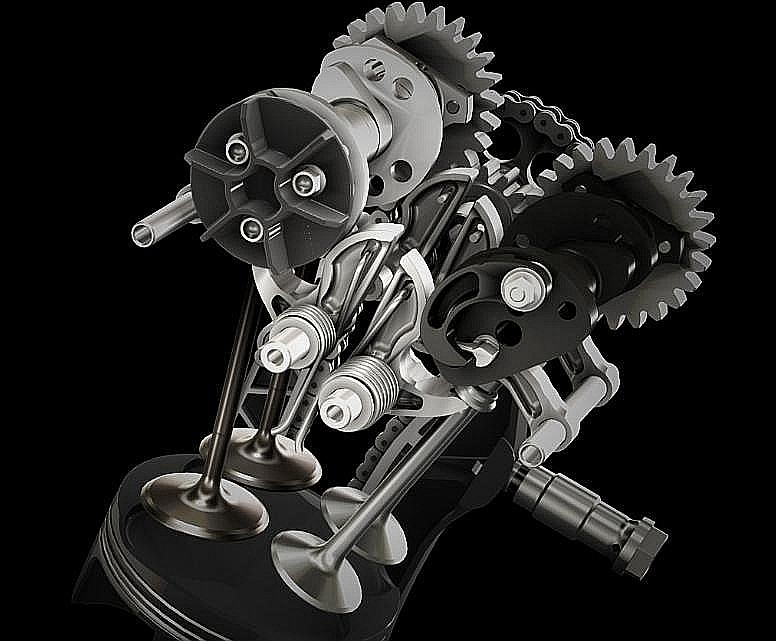 the engine will remain as desmodromic as before, however its valve opening duration would widely increase (and decrease) on-the-fly.
As for the required "hardware" modification, it has to do only with the "connection" of the sprocket with the camshaf, say as shown below: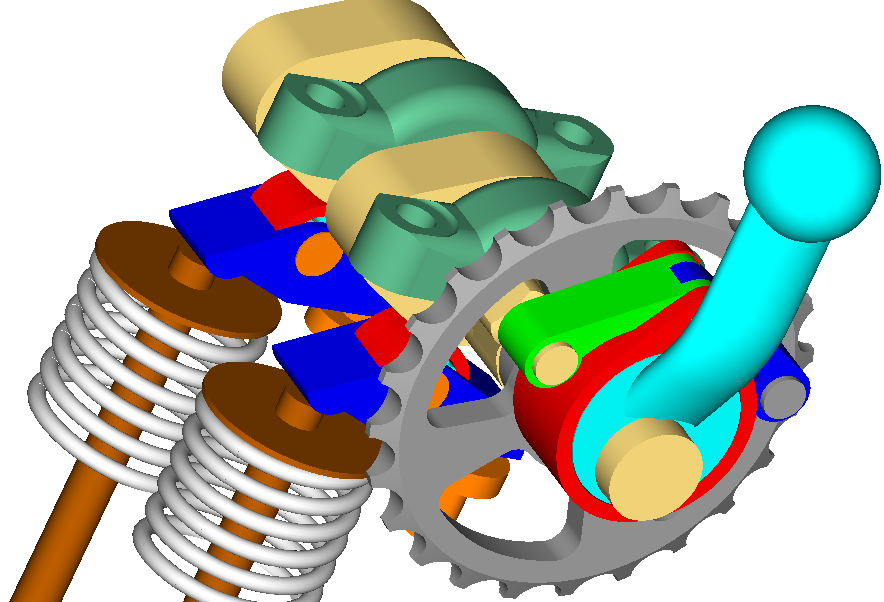 Thanks
Manolis Pattakos
Edited by manolis, 29 April 2020 - 10:05.