I really ought to know the answers to the following, and perhaps once did, but ...
I recall seeing a pic somewhere of the works D-types lined up outside Browns Lane, ready for the drive to Le Mans (maybe 1954 - I don't think they had fins). So, here come the questions:
Was this a one-off or were the works cars always driven there, until the factory stopped competing in 1958?
Who drove them - presumably trusted mechanics?
Were they driven home after the race, assuming they were still roadworthy (i.e. no ocntratemps in the Esses)? I'd assumed the journey out there was part of the running-in process, so why would you tie up team members for an unnecessary exercise when you could put all the cars in (say) a single large van for the return journey? Or so I thought, until I found the photo below lurking in the archive, apparently showing a D-type being serviced AFTER the 1954 Le Mans race (with, I think, Lofty England looking on). Why would you do that in fairly basic conditions, rather than back at the factory, unless you wanted it to have a trouble-free run back to base?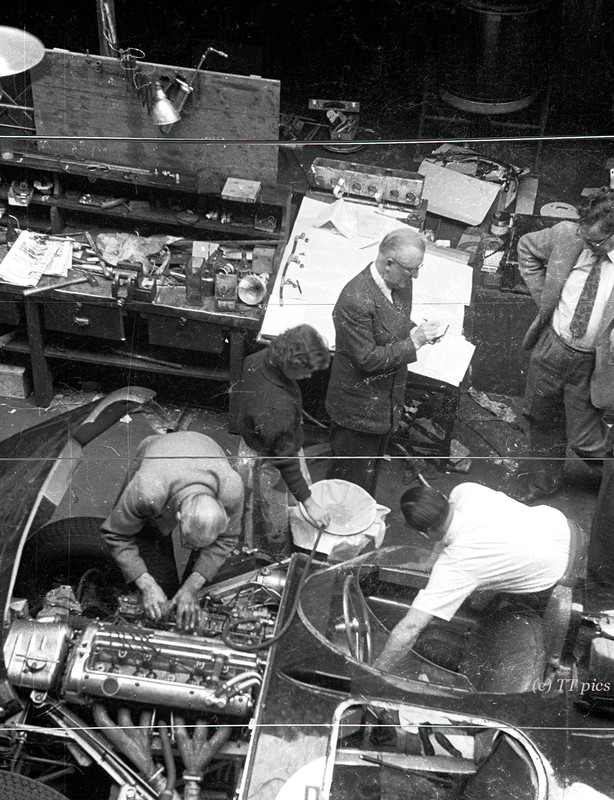 And a supplementary question: were the works cars also driven to Rheims for the D-type's debut in the1954 12-hour race - and home again with some bottles of victory champgne in the passenger foootwell?
I know I can rely on TNF ...