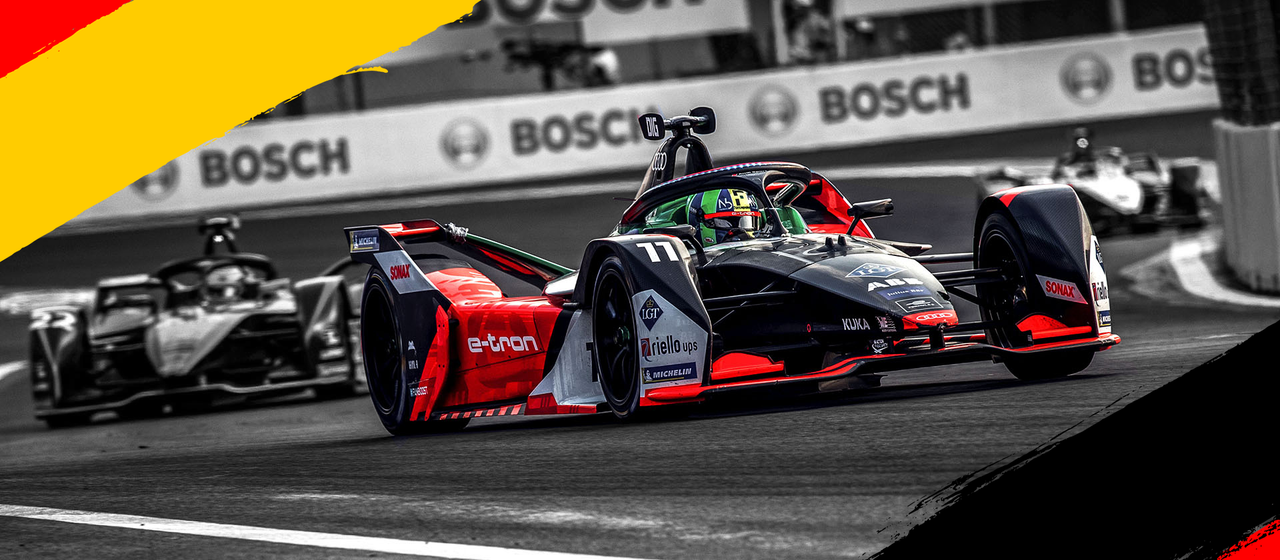 WHEN: From August 5th to August 13th
BUT WHEN?: Almost everyday at 18.00 UK TIME
WHERE?: Berlin, Tempelhof Airport Circuit
WHY?: 6 races in 8 days, 3 track layouts. And it's Formula E. Enough?
-------------






"UNPRECEDENTED TIMES CALL FOR UNPRECEDENTED MEASURES"

Even in the Racing World.

Formula E has been hit hard by Coronavirus.
Unlike most of the other Racing Series, the electric championship races mostly in narrow street tracks & City center routes.

The Corona-crysis meant that none of the remaining Street races could be green-lighted.
Seoul, London, Rome, New York, London...

All gone...






Hard times for Alejandro Agag & co.
The Championship that brings races to the people (and not the other way around) , had to find a viable solution to host all of the remaining races in a very short period of time.

After months of speculation, the solution has been found, with the green light from all of the teams involved.

And, in line with the Formula E style, that solution is straight up BONKERS!

6 Races in 8 Days

Yes.
It's happening.
And it's happening in Berlin...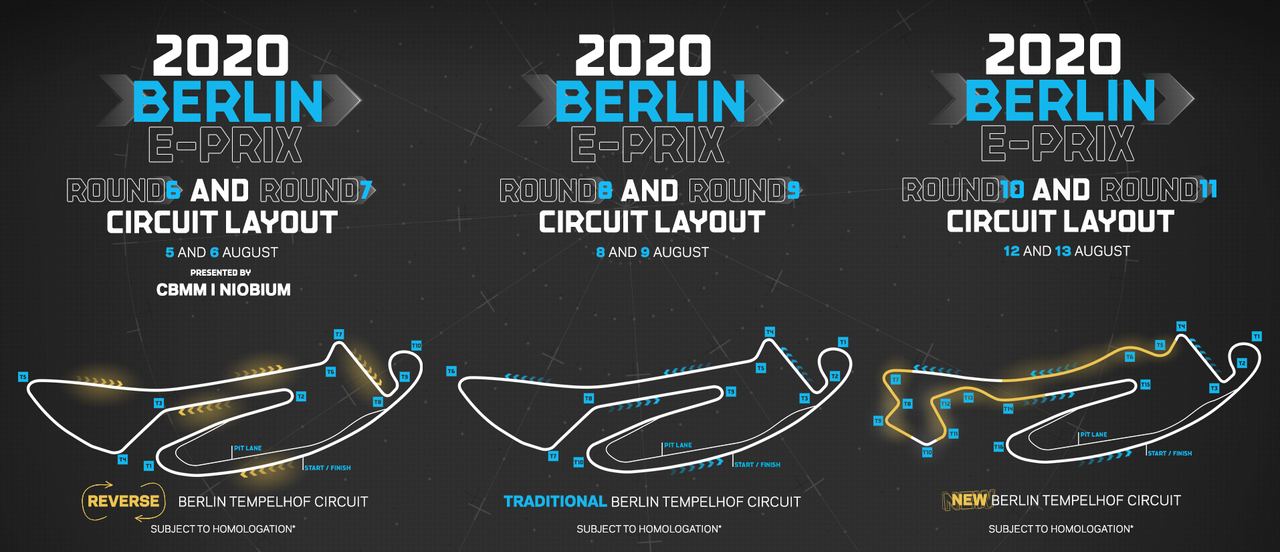 2 ROUNDS on each track configuration, with one or two days of rest between each Double Header!

-------------------------------------
EVENT CALENDAR
-------------------------------------

Race 1/2 -- 5-6 th August
Race 2/3 -- 8-9 th August
Race 3/3 -- 12-13th August


We basically start next Wednesday, than stop the week after.

It's going to be one hell of a week for the drivers & the teams.
Massive pressure, stress & fatigue will raise as we go into the final days of racing.

Limited time for damage repairs also means that every mistake or crash could have massive consequences.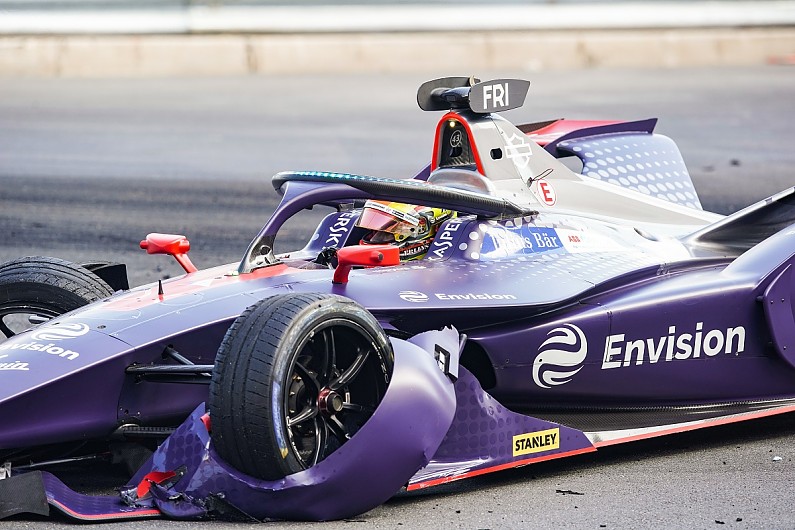 "...that's a lot of damage!"








-------------------------------------
REVERSED LAYOUT ANALYSIS
-------------------------------------
(5-6th August)







Probably the most intriguing & interesting layout out of the 3.
It's just the Reversed, traditional Berlin circuit.

But it creates a lot of interesting points!!


OVERTAKING SPOTS

TURN 1
TURN 2
TURN 5
TURN 7


DANGER ZONES


TURN 4

Will now be a very fast right hander, with very little runoff.
We could see some big crashes there, no room for mistakes.


TURN 6-7

After the long straight, the cars will jump onto the brakes while turning.
This is the worst scenario for a Formula E car, as it's not suited for this type of braking.

We could see major Drama at Turn 7. Big lockups & cars going straight into the runoff (if present).

TURN 10, the Snail

The infinite corner.
This time the cars will tackle "The Snail" in full acceleration.
Putting the power down & not slide out will be a real challenge, and crucial for the lap time.


-------------------------------------
NEW LAYOUT ANALYSIS
-------------------------------------

(12-13th August)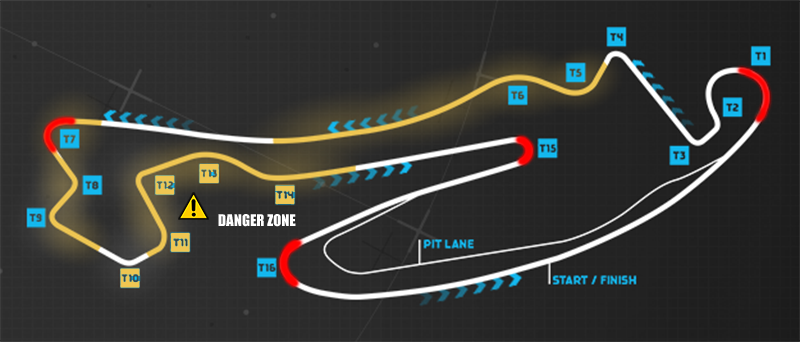 The New Berlin e-Prix Layout is twisty & super technical.
The Hungaroring of Formula E!


OVERTAKING SPOTS:

TURN 1
TURN 7
TURN 15
TURN 16


DANGER ZONES


TURN 10-14

This section is set to be very difficult to get right!
Turn 10-11 are medium speed corners, you have to perfect the exit line in order to get T12 entry right.

Than a fast flick before launching again into the old track.

This Sector is set to be crucial for lap time, and the walls are super close.




-------------------------------------
TRADITIONAL LAYOUT
-------------------------------------
(8-9h August)

We know it very, very well!

It's one of the historical tracks in Formula E, and it always produces solid yet clean racing!
It's not super tight, so we we'll hardly see those cringy first lap pileups.
The Road is actually pretty wide, so you'll see multiple cars going side by side, expecially down the Turn 5-6 stretch!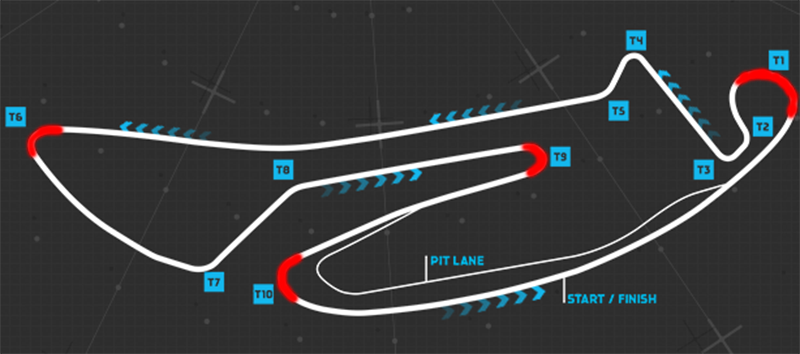 It's UP FOR THE GRABS!

In 8 days, literally everything could change!

Even drivers outside of the Top 10 like Andrè Lotterer, Seb Buemi or even the Rookie Nyck De Vries could be looking for a title chance.

At the moment, Antonio Felix Da Costa (Techeetah) is leading the pack thanks to his victory in Marrakesh & his podium finishes in Santiago & Mexico.

We cannot underestimate Mitch Evans (Jaguar), who looked super consistent, and Max Gunther (BMW), the surprise of the season so far.
Alexander Sims looked great in Riyadh, but kind of faded away in the following rounds. Can he comeback at the Top?

Reigning 2X champion Jean Eric Vergne had a difficult first part of the season.
Can he do it again and prove everyone he is the best Formula E Driver of All time?









This event will feel like a Formula E Season 6.5 race.

A lot of driver changes for the Berlin Finale.
Some expected, others not!


AUDI SPORT

Rene Rast makes his long-awaited Formula E debut (well, he kind of debuted in Season 2 with Team Aguri, but that was a one off). Can he be a new Formula E star, after dominating DTM?


DRAGON RACING

Sergio Sette Camara replaces Brendon Hartley in Dragon Racing. The young brazilian star made a good impression in his Marrakesh Rookie Test. Will he shine?


MAHINDRA
Alex Lynn replaces Pascal Wehrlein, as the german signed a contract with Porsche for next season. Lynn showed great promises in his rookie debut, but never mantained the hype. Will it change?


TEAM NIO

Daniel Abt replaces Ma Qing Hua, pairing with Oliver Turvey. The young german managed to grab a seat after the SIMRACING CONTROVERSY. Will he do enough to retain the spot for Season 7?

Here it is the UPDATED DRIVER LINEUP!


DS Techeetah: Antonio Felix da Costa - Jean Eric Vergne
BMW-Andretti: Maximilian Günther - Alexander Sims
Jaguar: Mitch Evans - James Calado
Nissan e.dams: Sébastien Buemi Oliver Rowland
Mercedes: Stoffel Vandoorne - Nyck de Vries
Audi Sport: Lucas di Grassi - Rene Rast
Virgin-Audi: Sam Bird - Robin Frijns
Venturi-Mercedes: Felipe Massa - Edoardo Mortara
Porsche: André Lotterer - Neel Jani
Mahindra: Jérôme D'Ambrosio - Alex Lynn
Dragon Racing: Sergio Sette Câmara - Nico Muller
Nio333: Daniel Abt - Oliver Turvey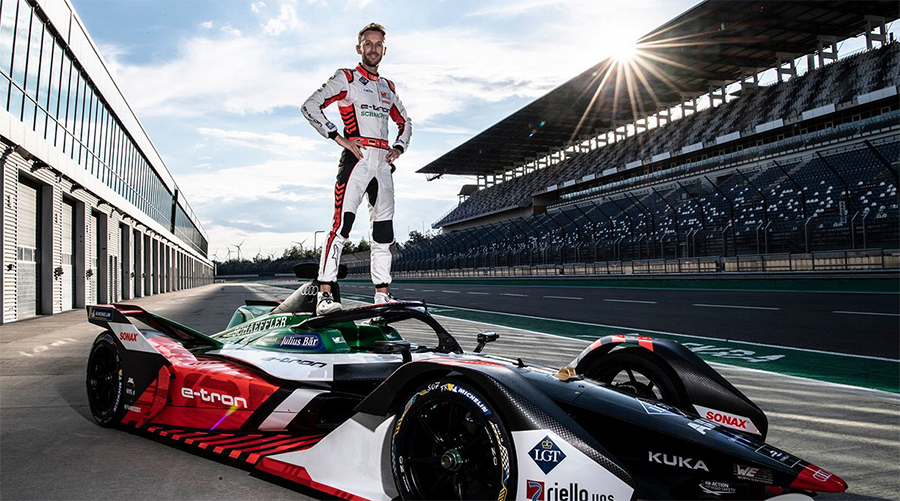 High expectations for Rast....








Where to Watch:

- BBC IPLAYER

- BBC RED BUTTON

- EUROSPORT

- YOUTUBE (Practice + Quali)


All the races will be green-lighted at 19.00 CET [18.00 UK TIME]
Racing at Dusk, for the Season 6 Title!
Should be fascinating!
This also means: less hot temperatures & no conflict whatsoever with the F1's Silverstone Grand Prix.


EVENT TIMETABLE


Edited by thegamer23, 30 July 2020 - 07:59.