Beware, the race start time is on the earlier side today, two hours earlier than the usual European GPs.
Some minor qualifying investigations didn't result in penalties, but Albon and Latifi will get 5 place drops after unscheduled gearbox changes. This is the final grid, at least for now.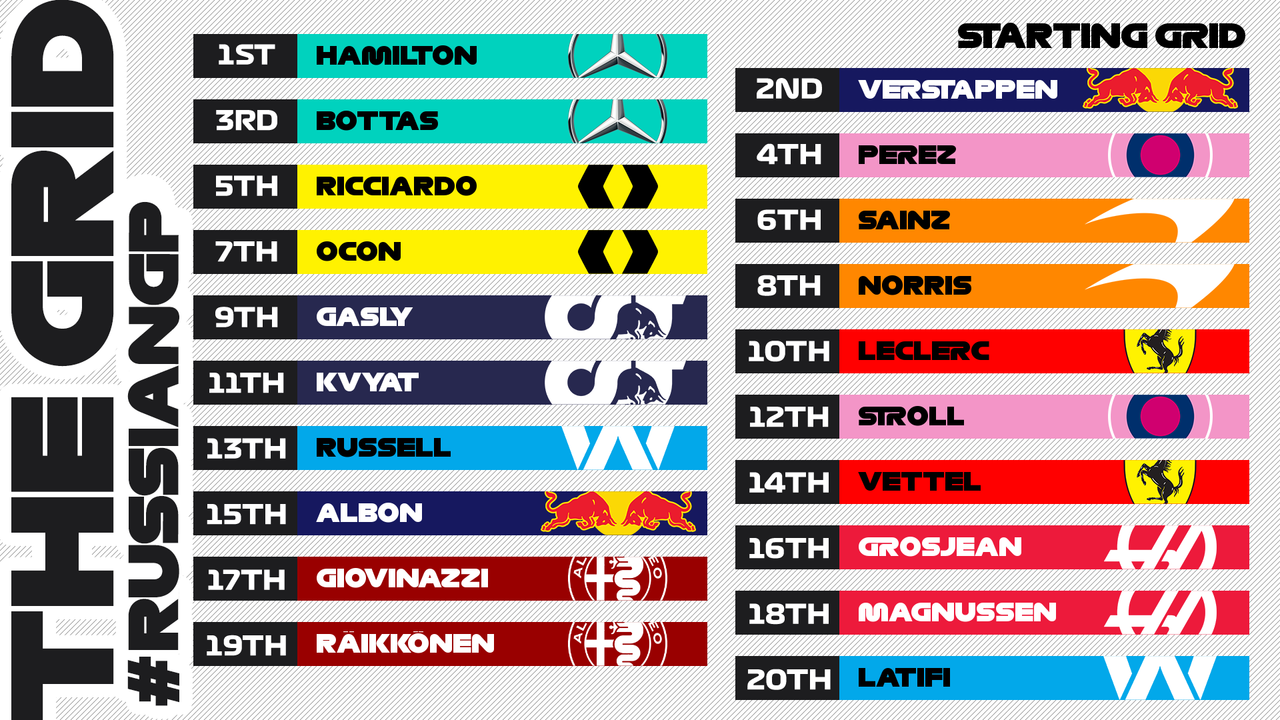 And in case you missed it, here's how it happened:
The weather? It's a lovely day in Sochi, all sun and almost no clouds in sight. Temperatures around 29-30 degree celsius are expected for the race. I have to admit I don't know much about the remaining tyres and predicted strategy, so I'll leave that for more knowledgeable forumers.
The grid combined with that long run to the first breaking zone certainly holds a promise for something interesting, at least when it comes to the start. Will it live up to that promise? Only one way to find out!
Edited by Anja, 27 September 2020 - 09:32.