It only feels like it has been a few weeks since this year's season was concluded, but thanks in part to what a strange year it has been, it's time to start looking ahead to what 2021 might bring!
2020 summary:
Fears that Covid would have a disastrous financial effect on the quality of this year's grid thankfully proved to be unfounded. Sure, the season had to be compressed slightly from the usual ten rounds to nine, and there were a couple of late changes to the grid, but 2020 was another classic year for the series. Usual protagonists Colin Turkington, Ash Sutton, Tom Ingram and Dan Cammish once again were in the thick of the fight for the championship, which was typically unpredictable right till the very final round. Sutton claimed a deserved (and perhaps overdue) second title after a couple of tricky years in the ageing Subaru Levorg.
What's new/different for 2021:
Well, hopefully this season will see the return of fans at the track - but I suppose we'll just have to wait and see (and keep our fingers crossed) about that! The calendar returns to its usual ten round format, with Brands Hatch GP moving back to its traditional spot of the final round of the season, whilst the series will visit Thruxton for two rounds - once in May, and then again in August.
3/4 April Brands Hatch (Indy)
17/18 April Donington Park (National)
8/9 May Thruxton
15/16 May Oulton Park (Island)
12/13 June Croft
31 July/1 August Snetterton (300)
14/15 August Knockhill
28/29 August Thruxton
25/26 September Silverstone (National)
9/10 October Brands Hatch (Grand Prix)
There's a few changes in regulations too. Success ballast is set to increase to 75kg from 60kg for race winners - the argument being that cars are now better at carrying the maximum weight than they were in previous seasons. I suppose you can cynically claim this is an attempt to stop Turkington or Sutton from running away with things?

A new qualifying system that was trialed at Snetterton this year will also be used at three rounds - Donington, Snetterton and Silverstone. Replacing the usual 30-minute session at these events only, drivers will have a marginally reduced window of 25 minutes to record their lap times. Following a short five-minute break, the fastest ten competitors will then progress to a ten-minute pole position 'Top Ten Showdown' session to determine the top ten places on the grid.
Finally, there's a return of the Option tyre for this season at selected rounds as well. This wasn't used in the 2020 season - but return at Oulton Park, Croft, Snetterton, and Knockhill. Across the four events, the 'Option' tyre must be used at least once during race one, race two and race three. These changes are perhaps not universally popular, but they add more variables into the mixture at least! http://www.btcc.net/...c-rule-changes/
Who's running what for the new season?
It wouldn't be a new BTCC season without several changes of cars for teams, or additions of new ones.
It's fair to say that Team HARD had a rather torrid 2020, through a combination of mechanical issues and accident damage, but the team returns with three brand new Cupra Leons for the new season. Jack Goff and Glynn Geddie have been confirmed as two of the drivers. It's easy to forget just how good Jack Goff was in the Eurotech Honda a few years ago, so hopefully a switch to a newer car will mean he's back towards of the front of the grid for the new campaign.
WSR/BMW have already confirmed their intention to increase to a three car team again. Andrew Jordan was supposed to have driven for the team this season, but was forced to pull out just before the first round of the year. Who will join BMW is therefore one of the most interesting talking points of the winter. One particularly tasty rumour was that it could be Ash Sutton joining the team - however, this seems fairly unlikely. The favoured candidate appears to be Stephen Jelley, who has previously driven for WSR back in the RAC days. https://www.motorspo...-talk-/4913606/
There's another competitive drive potentially available too. It was speculated several times throughout this season that the 2020 season could have been Matt Neal's last as a driver - something that he has confirmed. There's been no official announcement yet, but should Neal indeed step down from driving duties, it'll be very interesting to see who gets the seat. Perhaps old friend of the team, Gordon Shedden, may return? Or will someone like Josh Cook finally get the big break he deserves? Dan Cammish is already confirmed for another season.
One series veteran may be retiring, but another will be returning. Covid forced Power Maxed Racing - and Jason Plato in particular - to abandon their plans for this season. But he is set to return to the grid next year in the Vauxhall Astra. Mat Jackson was scheduled to be his team mate this year, and that will hopefully still be the case in 2021. It'd be great to see Mat back in the series again.
Elsewhere on the grid, Cicely Motorsport is switching from the fairly old Mercedes A Classes to the much newer BMW 330i. Adam Morgan will drive one car, with his team mate to be confirmed. Excelr8 Motorsport and Trade Price Car have joined forces, and will field four Hyundai i30s - Jack Butel the only confirmed driver so far - whilst MB Motorsport will return, likely with a new car, with Jake Hill already confirmed as one of the drivers. Phew! Expect plenty more news over the next few months.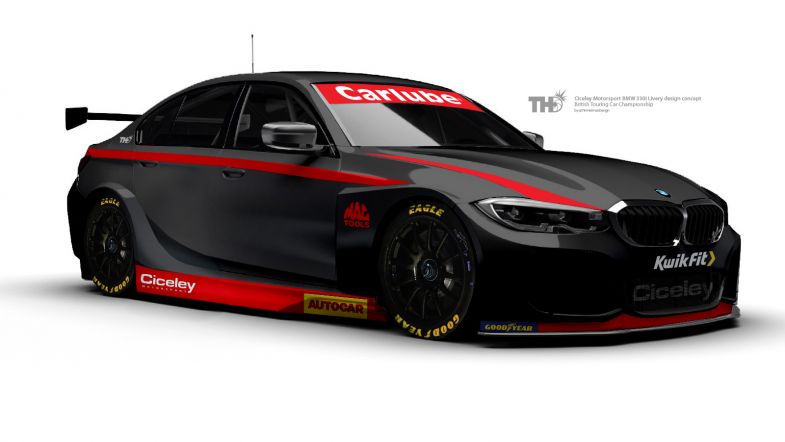 Discussion points to tide us over:
Are you in favour of the increase in ballast, and re-introduction of the Option tyres?
Who's your dark horse pick for the title, or who starts as favourite?
Will Matt Neal retire, and who will be his replacement?
Will Toyota and Speedworks increase to a two car team?
Are there any additions to the grid that you'd like to see?
And anything else!
So, I think that just about covers everything so far. Let's hope we'll have another great season of racing in 2021 - I look forward to enjoying it with you all!