Yesterday we spent a very pleasant day in the sunshine at a near deserted Silverstone with Damon Hill driving the ex-Equipe Endeavour Jaguar E-Type 'ECD 400' for a piece in a forthcoming issue - probably datelined December, or Jan 2022, I would imagine - of 'Motor Sport' magazine.
The car is the 5th-off and it was driven upon the model's racing debut at Oulton Park, 1961, by Damon's father Graham - who won.
It is appearing in the E-Type 60th birthday bash at Shelsley Walsh, and will also feature at the Silverstone and Goodwood festivals.
Quite a nice old banger.
DCN
Below: Damon in the car - long-time owner Paul Vestey at right - the car's carer Michael Ballard at left.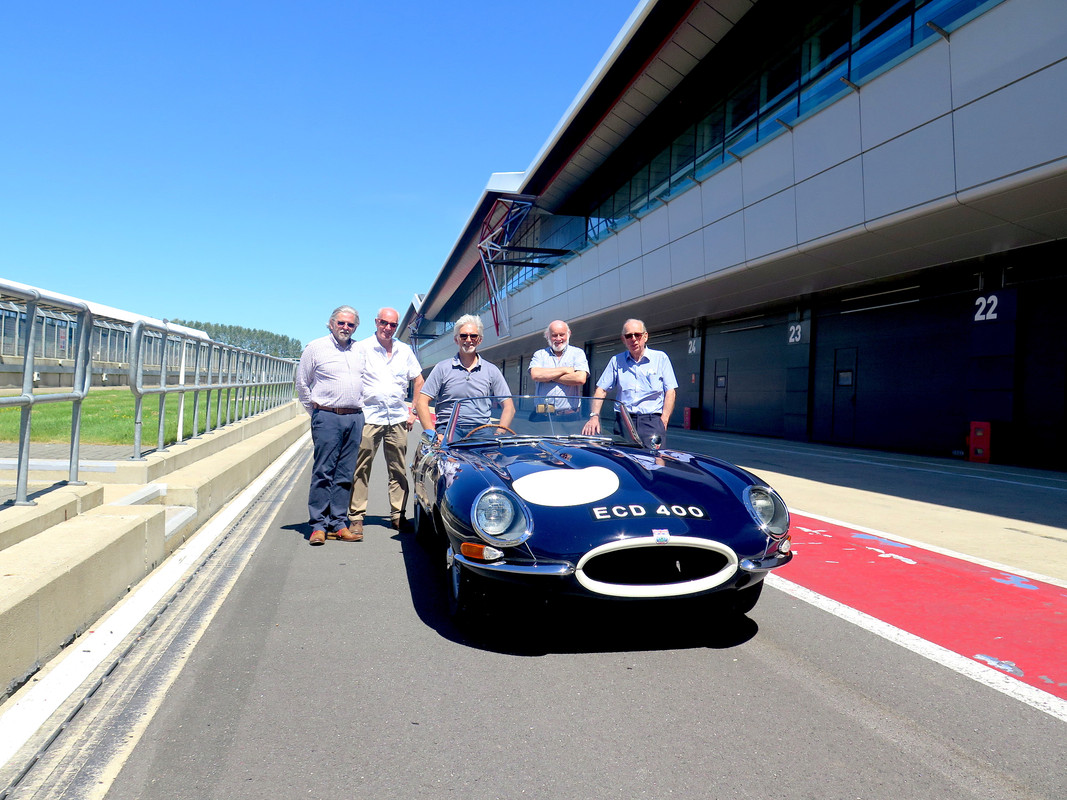 [/url]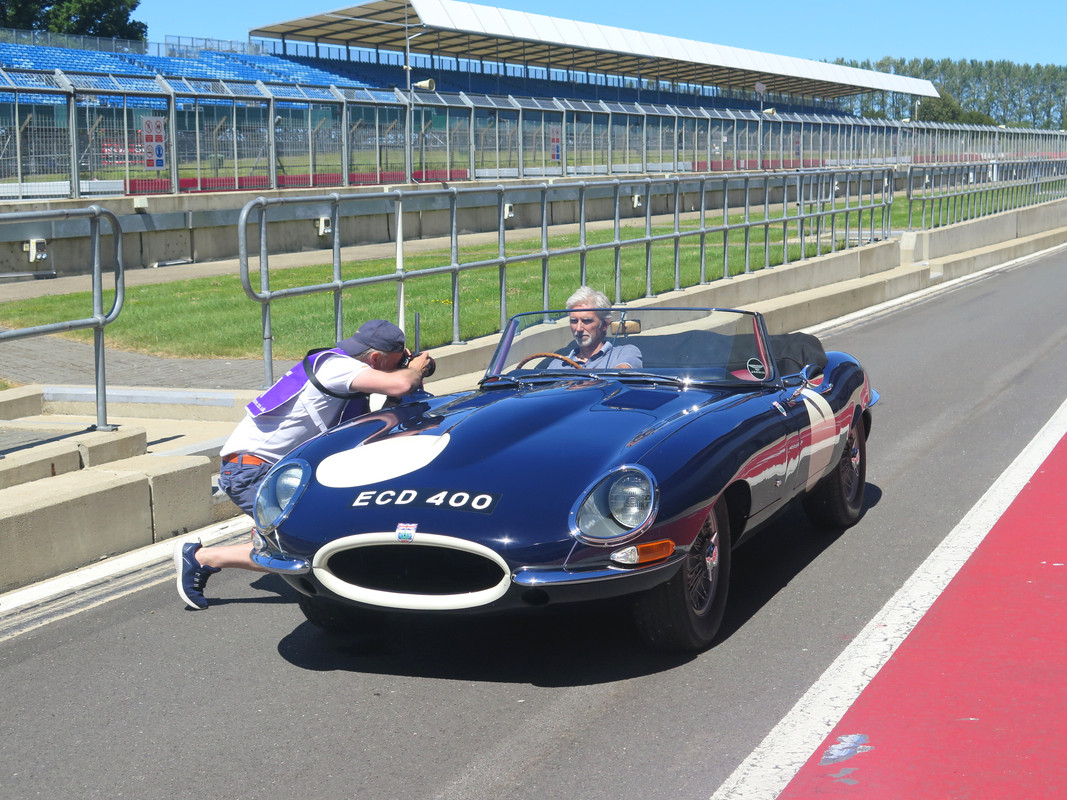 [/u
PS - Damon did lap the circuit in the right direction, in case you're wondering... Just turned up-sun here for photography.
Edited by Doug Nye, 10 June 2021 - 19:28.