We've turned the corner on the Indycar season, and round 9 brings us to Canada Corner, et alii, that is, the Rev Group Grand Prix at Road America aka Elkhart Lake, Wisconsin. After this weekend, and indeed, after a wonderful two months of steady action, the second half of the Indycar season will sputter in fits and starts, taking months off at a time for an Olympics that few of us can attend; a cancelled Toronto race due to the border being closed (which is looking like there will not be a replacement race, sorry Watkins Glen), and the rescheduling of Texas to early May. In between off weeks, however, we do have four midwestern races (Mid-Ohio, Gateway/St. Louis, Indy road course part deux, and the new Nashville amphibious street race) and a juicy West Coast swing to close it out in September (Portland, Laguna Seca, and Long Beach). So enjoy this fun Haas reunion day while you can. Maybe even Lewis will get on Instagram and write about "proper tracks" again this year.
Here's the Schedule:
(Wisconsin is on Central time, but the following times listed are EASTERN. Do with that as thou wilt.)
Friday:
5pm - 5:45pm EDT Practice 1
Saturday:
11am - 11:45 EDT Practice 2
QUALIFYING: 2:30pm - 3:45pm
5:30pm - 6pm EDT talkin' 'bout more Practice (3)
Sunday
RACE: 12:00 noon-ish, maybe 12:40pm-like EDT (depending on NBC's dedication to other more popular sports such as javelin catching)
I cadged this from Scott McLaughlin's tweet, as he appears to be better at informing people of the race times than frickin' NBC.
Here's the Track Map:
Here's the Latest Weather Map: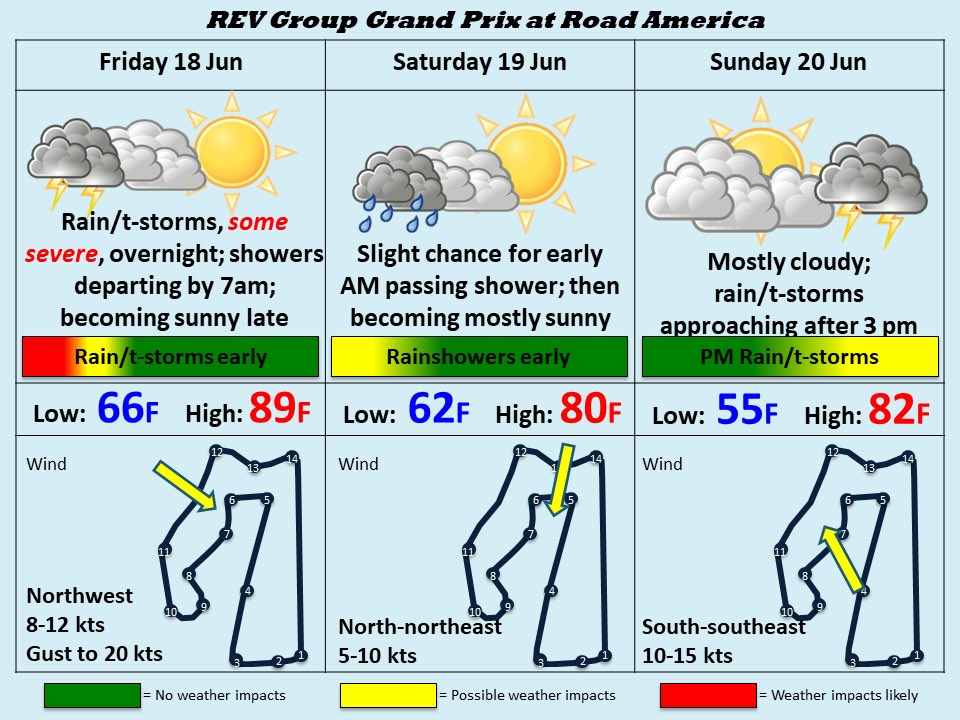 (@Indycar_wxman)
Here's the Standings:
1. Pato O'Ward (299)
2. Alex Palou (298)
3. Scott Dixon (263)
4. Josef Newgarden (248)
5. Rinus VeeKay (243)
6. Simon Pagenaud (243)
7. Marcus Ericsson (211)
What happened in Detroit last week?
What DIDN'T happen in Detroit last week...
Here's who's in/who's out
Well now. Rinus Veekay had an cycling mishap this week and broke his collarbone. It is now held together with a number of screws. Old timers might recall Josef Newgarden having a similar injury and coming back two weeks later to win a race. However, no amount of Bitcoin can get Veekay cleared for this weekend, so his old Indy Lights rival Oliver Askew will be driving his #21 Ed Carpenter Racing car.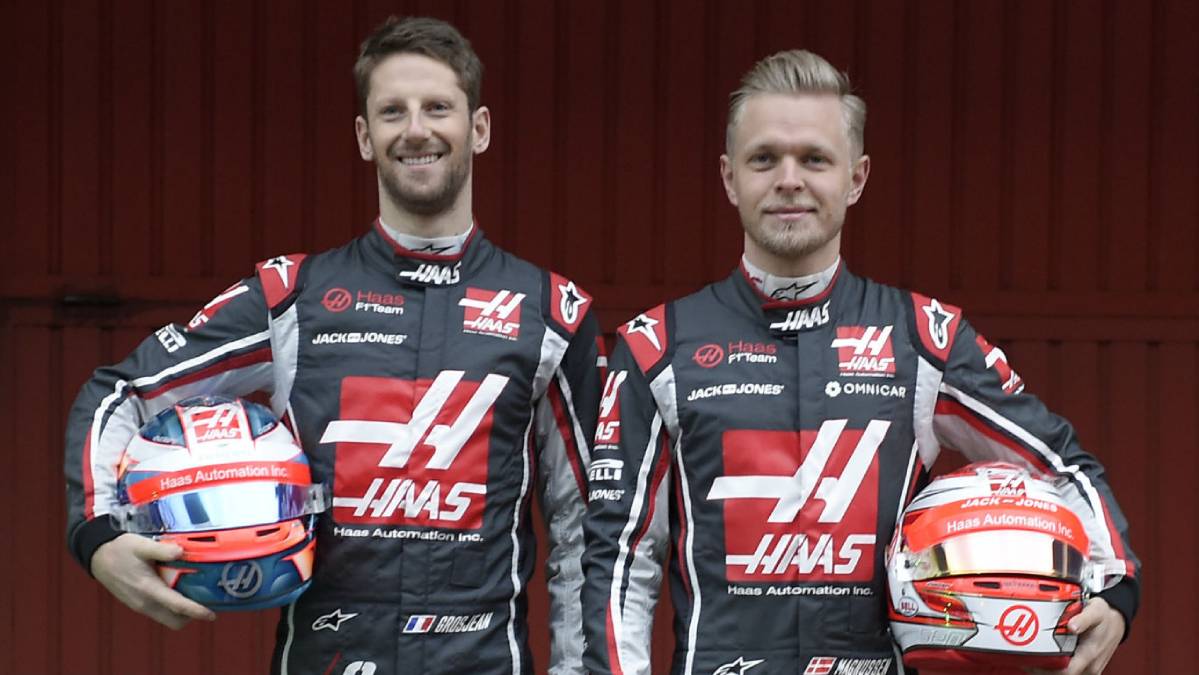 Askew, I can tell you, was in a McLaren for Race Two last week after Felix Rosenqvist's scary stuck throttle err sorry, singular, non-recurring mechanical fault in Race One; Rosey's still out, so say hello to Kevin Magnussen making his Indycar debut -- like, f'reals. I don't think he's even had a test day?
Cody Ware is debuting alongside Romain Grosjean for Rick Ware Racing/Dale Coyne; more likely he'll be debuting next to Jimmie Johnson in the back of the field. Only the 4 mile length of the track may keep CW and JJ on the lead lap.
The fussy and "interactive" spotters guide, with some other HTML5 whoop de doos, is here.
Here's Beer, Brats and Cheese