WHEN: This Weekend, races on both Saturday & Sunday afternoon, no clashes!
WHERE:
ExCel Exhibition Center, EAST LONDON. Are you going to attend?

WHY:
Formula E racing on a track that's insane even for FE standards: super tight, partially indoor & with heavy rain awaiting on the exit. What could possibly go wrong??

----------------------------------------------------------
The FIA Formula E World Championship is BACK in London after a 5 years break!
24 cars and drivers will go head to head in the historical heartland of East London's Docklands, racing INSIDE & Outside of the huge ExCel Exhibition Center.
We've never seen something like this in Motorsport, with an actual FIA World Championship Race taking place partially indoor, this electric Double Header is set to be historical.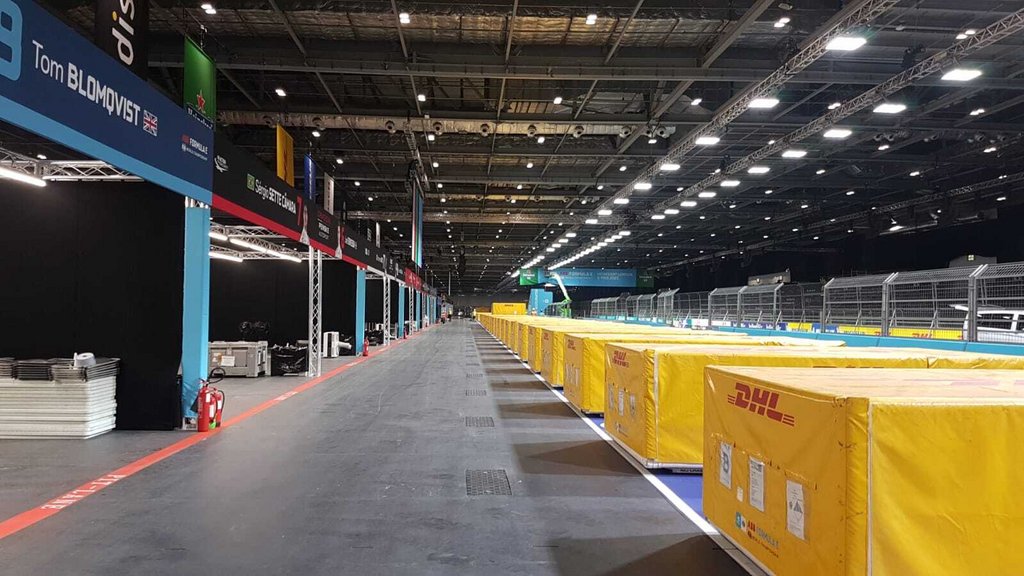 It's going to be an Hectic venue even for Formula E Standards, with Rain expected during the weekend to spice things further up and a Championship Battle that has never been this close in Formula E's History.
We can expect the unthinkable in such an extreme location, a lot of variables on the table, everything is up for the grabs this weekend, the penultimate round of this World Championship Season.
I hope you're sit & comfortable!
Call a friend, tune in
Channel 4
and grab a beer or two: the
Heineken® London e-Prix 2021
is about to go
GREEN!
This circuit is set to be absolutely bonkers!
This could be one of the most unforgiving tracks ever!
Don't be fooled by the (quite dull) track map of the circuit!
This ExCel Formula E track represent a unique challenge, a kind of layout the drivers never tackled before in the calendar.
And we've seen some weird things in Formula E, but this new London e-Prix Circuit could raise the bar even higher.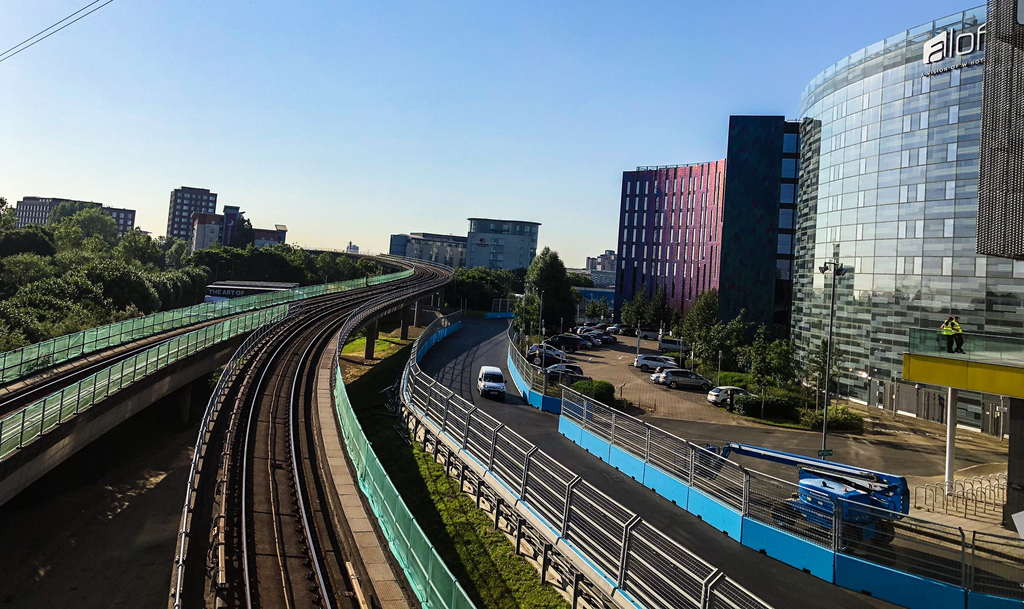 In fact, this 2.252 Km circuit features one of the highest number of corners in the championship: 22.
It's by far the most twisty & slowest track in the calendar: we could think about it as Formula E's Hungaroring
How Boring! You Say?
Well, a wise man called
Muppetmad
once said
"

The proof of the pudding is in the tasting
"
In fact, the number of variables drivers are going to face here are, probably,
unprecedented
in the history of Formula E!
With the expected rain, drivers will jump out of the smooth indoor section into a
damp surface, trying to control the car between ramps, elevation changes & a fast twisty section.
Complete Circuit Guide
The most technical FE track ever?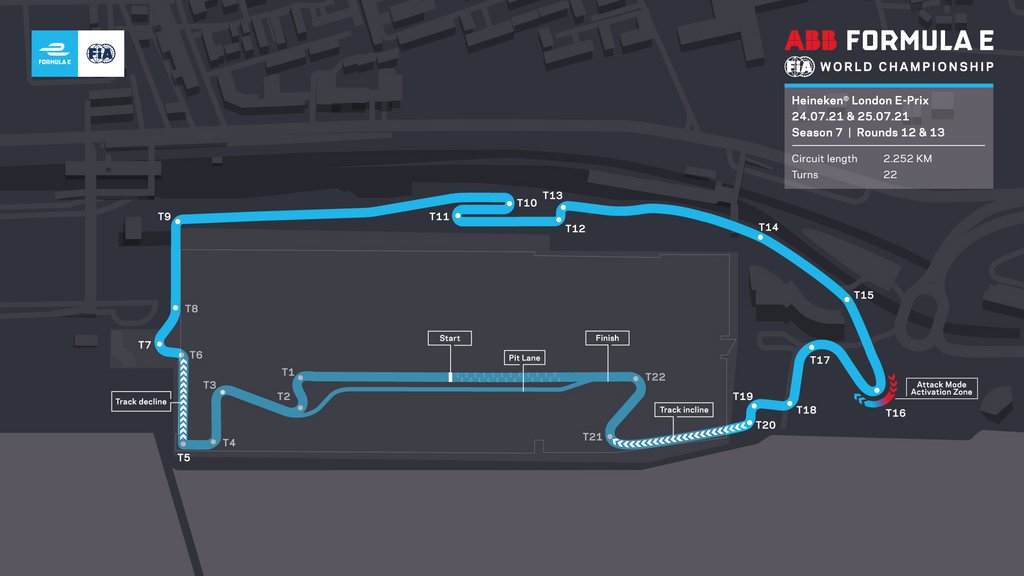 Alexander Sims Virtual Lap
Let's begin our track walk on the London 2021 e-Prix Layout!
It's going to be a twisty ride

SECTOR 1
From Turn 21 to Turn 4, the drivers will enter the Indoor ExCel Exhibition Center.
The Main Straight & The Pitlane is located there, and the spectators will enjoy the view of 24 Formula E cars raging under the artifical lights.
Turn 1-2 offers a clear overtake opportunity, and reminds me of one of Abu Dhabi's chicanes.
Switchbacks are possible and we could see cars proceeding side by side till Turn 3.
Exiting Turn 5, drivers will dive down a RAMP to exit the Exhibition Center.
Yeah, one of those parking ramps, you know, so super steep.
After the brief, steep downhill there's a medium speed chicane to tackle: coming from the descent, the braking there is going to be extra difficult, expect some lockups.
Brief acceleration, than the medium speed 90° corner of Turn 9, where you have to carry out the best speed possible if you want to have the chance for an overtake in the next, SLOW section!
SECTOR 2
HAIRPINS GALORE, THAN FAST TIGHT SECTION!
Not 1, but 2 consecutive trademark Formula E hairpins.
Looking at the Alexander Sims's SIM lap, those two hairpins are very tight, very slow.

Probably even too much slow & tight to try an overtaking manouver. Yeah, i kind of expect one or two track blockages there + Red Flag.
But let's continue, cause the fun part begins!
After a rather quick chicane, drivers will face some big elevation changes in the fastest section of the circuit.
This intense segment is super tight, very ondulated & fast, reminiscent of the fast sections of Macau.
Absolutely zero room for the slightest mistake there. One wheel off the line & you're hard in the wall!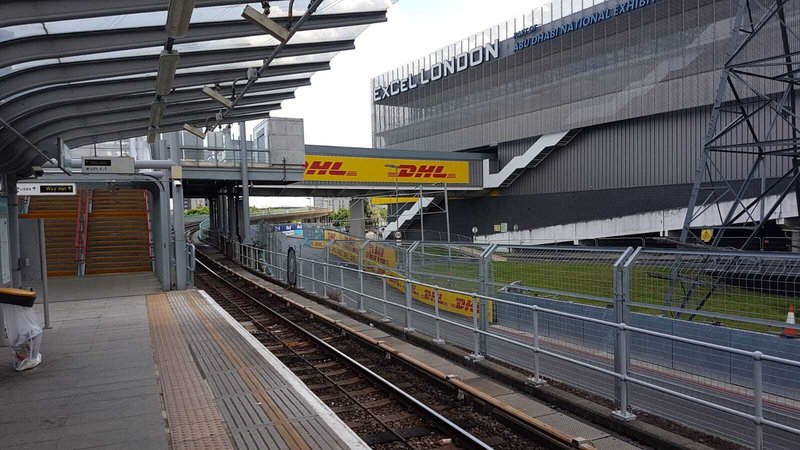 SECTOR 3
WIDER TURNS, ATTACK MODE ZONE & A RAMP!
Coming from the fast, ondulated section, drivers will approach Turn 16 at very high speed!
The scenery widens up, and a bigger runoff appears: super heavy braking into a slow right hander, where the Attack Mode Activation is placed on the outisde.
This section is crucial for the lap time: rythim is very important, tackling two more slow corners before approaching Turn 20.
Exiting the slow Turn 20 there's a RAMP.
This steep ramp will carry the drivers towards Turn 21 & Inside the ExCel Exhibition Center once again!

One more corner, Turn 22, exit is crucial beacause we're into the Main Straight again!

That's a lap of the 2021 London e-Prix!

Championship Battle is WIDE OPEN
This weekend could be decisive!
With only 4 races to go (2 Double Headers including this weekend's), it's the local idol Sam Bird who's leading the championship standings.

Bird is the word: the englishman delivered a great performance in in New York, achieving a fantastic win!
The Jaguar Driver has always been one of the most consistent guys out there since Season 1: we can be sure he'll try to score as many points as possible in those last few races.

Will Sam Bird's Experience pay off?
Can Sam Bird be the First Formula E World Champion?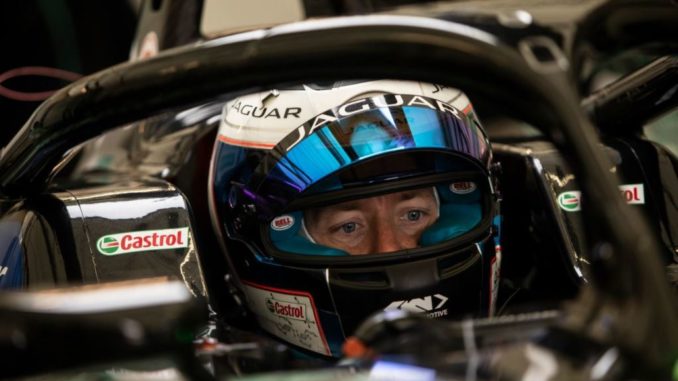 The opposition is fierce: led by Antonio Felix Da Costa (Techeetah), the reigning champion is ready to take the fight till Berlin, in August for the Season Finale.
A track that he DOMINATED last season with multiple wins & poles in the crazy 2020 finale.

But Robin Frijns (Virgin) is looking like another strong championship contender: the dutch driver has yet to score a win this season, but he's been one of the most consistent drivers out there, and consistency is the key in FE.
Edo Mortara (Venturi) was leading the championship after Mexico, but a shocking New York weekend saw him dropping to P4 after collecting 0 points
But look at the Rookie: Nick Cassidy has scored bigger than anybody else in New York. Can he become the maiden FE World Champion in his debut season?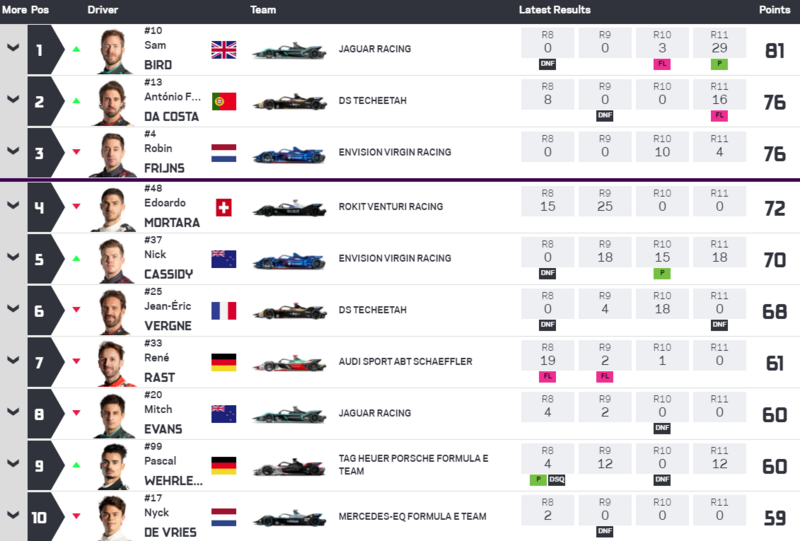 RAIN IS COMING!
Sunday is set to be a wash-out!
It's not a proper London e-Prix without some rain!

Overcast but probably dry on Saturday, HEAVY RAIN expected through all Sunday.
Imagine this scenario: drivers will pass on a completely dry & smooth Indoor section before exiting the Building into a hailstorm.
Thankfully no slick tyres in Formula E: but this could get really dramatic anyway!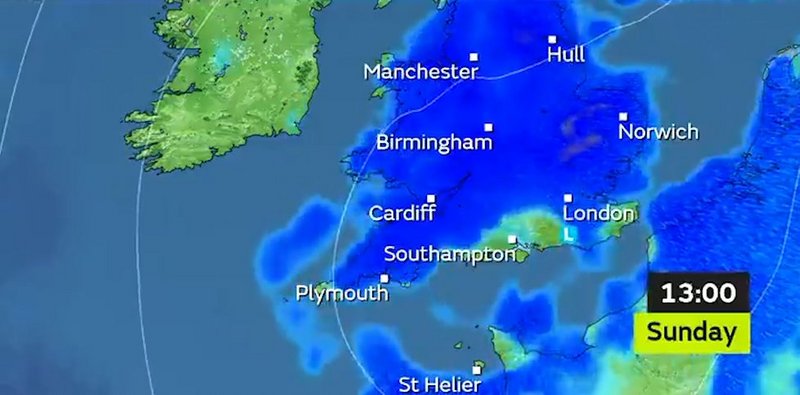 WHERE TO WATCH
Free Coverage on Channel 4!
Great news for UK VIEWERS: Channel 4 will provide a free-to-air coverage for fans in the United Kingdom on Formula E's return to London for a first E-Prix in the city since 2016's visit to Battersea Park!
Fronted by Vernon Kay, both London races will be shown live on Channel 4, as well as available via its on-demand streaming platform All4!
Also, early start of the weekend this time around, with a Free Practice Session already on Friday!


Free Practice 1: 17.00
SATURDAY --------
QP: 9.45
Race 2: 13.30
All times BST


NOT IN UK?
Pick your country on the list & find out where to watch!
https://www.fiaformu...210&session=All