Sorting through a box of charity donations, I came across an undated booklet published by the BBC called Broadcasting in the West. 'West' in this case seemed to mean pretty much anywhere west of Southampton, but as I browsed through it I spotted this in the section on sports programming, which also featured some pictures taken during the 1948 Olympic regatta at Torquay, so all the indications are that the booklet dates to late 1948 or early 1949*: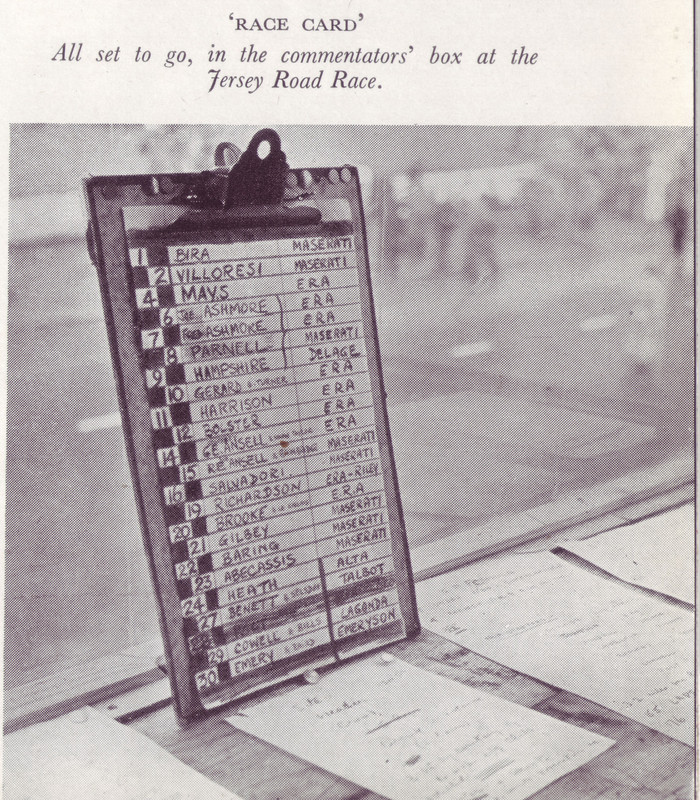 High tech - 1948 style! Who needs an iPad when you've got a clipboard?
Two other pictures, taken at the same event. Firstly, we have the back room boys: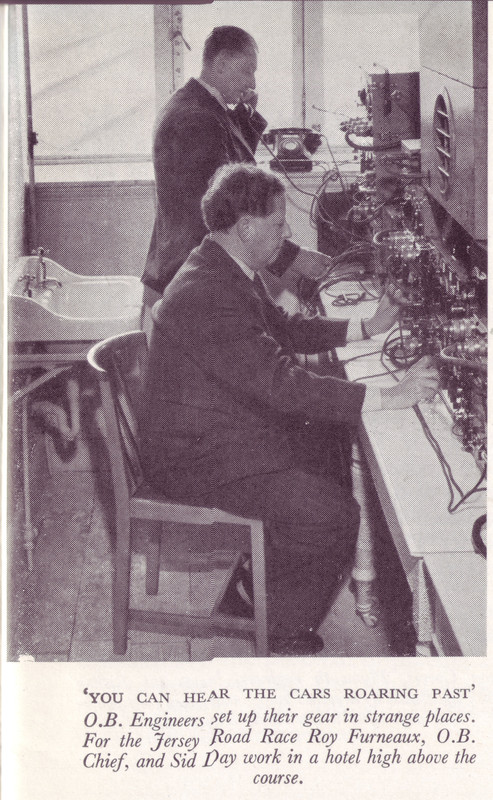 And here are the chaps behind the microphones: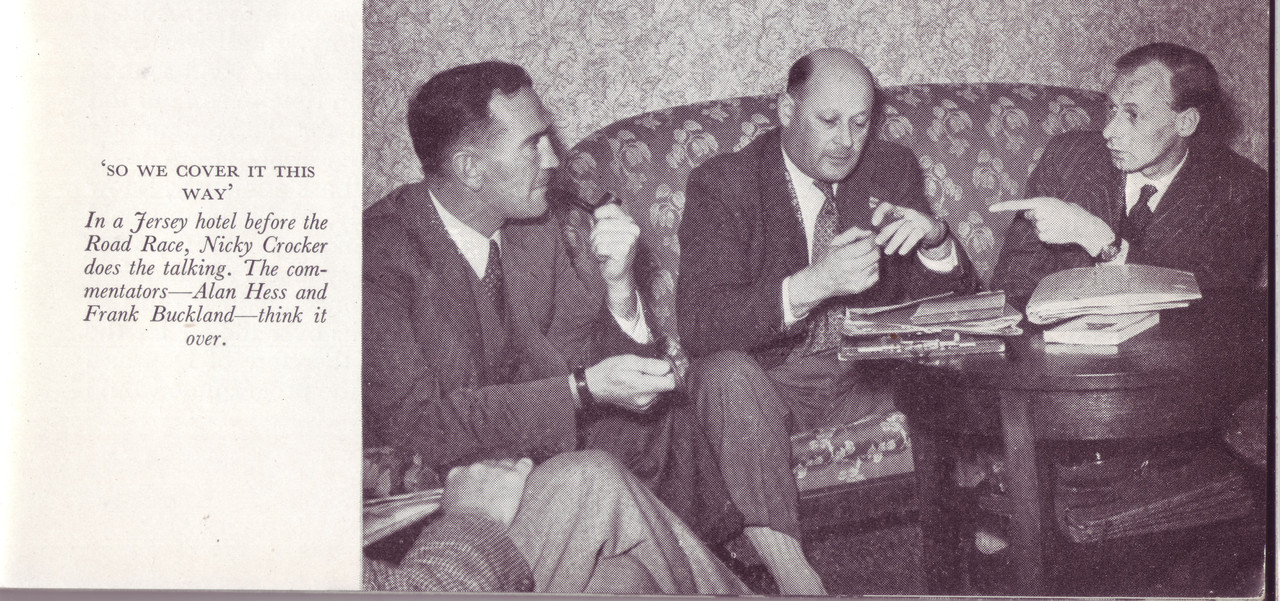 Alan Hess is the tonsorially challenged gentleman in the middle. He had covered motor racing for the BBC before the war.
Amazingly, it seems that all the above effort produced just five minutes of 'Summary of the Jersey Road Race', broadcast at 6.15pm on the Western region of the Home Service only, although it's possible that they may also have fed reports into other national and regional sports bulletins.
https://genome.ch.bb...edce3900034e9dd
* The only other copy I can trace is in Exeter University Library! Undated ...