West Coast Swing, baby! Leaving aside the question of whether Western Swing was already taken and/or inappropriate for the final chunk of Indycar 2021, we have at last arrived at, er, the final chunk of Indycar 2021. As the name indicates(?), we have three remaining races in three remaining weeks, at the popular Indycar venues of Oregon and California. But not Sonoma, or indeed Fontana, or indeed Ascot, Pacific Raceways or the California State Fair. Laguna Seca and the transplanted Long Beach are later: this weekend the championship battle will proceed at the track with the chicane, Portland International Raceway.
Great news, right? Here's a map of the circuit:
As you can see, it's got a chicane. Not many corners. Some trees, and a strange body of water that doesn't appear to go anywhere that may be called a slough. This is the third edition of the Portland Grand Prix since the track returned, kinda, to the Indycar schedule. The first one in 2018 saw a big crash after the chicane which put Marco Andretti on his lid and Scott Dixon facing backwards. Takuma Sato won the race but Dixon recovered to fifth, and later the championship. 2019 was a straightforward race which Will Power won from Felix Rosenqvist (who?), and 2020 unstraightforwardly didn't happen. So here we are! Third edition! It's 105 laps around the 1.96-mile circuit, which normally takes around 2 hours, or 34 Belgian Grands Prix.
How's the championship situation? Unusually interesting! Perennial championship contenders Josef Newgarden and Scott Dixon are still thereabouts (although Simon Pagenaud and Alex Rossi have dropped off a cliff) but as you may have heard, or witnessed, or counted, the chase for the Astor Cup is led by two new-ish faces, Schmidt-McLaren's Pato O'Ward and Chip Ganassi's Alex Palou. Indycar's points system being what it is, there are still 159 points to play for, which technically leaves everyone down to Rinus Veekay in 11th still in contention, but realistically it's those four plus Marcus Ericsson(!!!) who are still in striking distance. Here's how they lie:
1. Pato O'Ward (McSchmidt) 435 points
2. Alex Palou (Ganassi) -10
3. Josef Newgarden (Penske) -22
4. Scott Dixon (Ganassi) -43
5. Marcus Ericsson (Ganassi) -60
It's something like 45 points for a win (complicated because they get points for showing up on Friday) so plenty of change is still possible! Form guys are O'Ward (5th at Indy, 2nd at Gateway), Newgarden (8th at Indy, 1st at Gateway) and Will Power (1st at Indy, 3rd at Gateway) but Portland isn't that much like either of those tracks, so take that form book and burn it. Anything could happen! Marcus Ericsson probably won't win! But he might!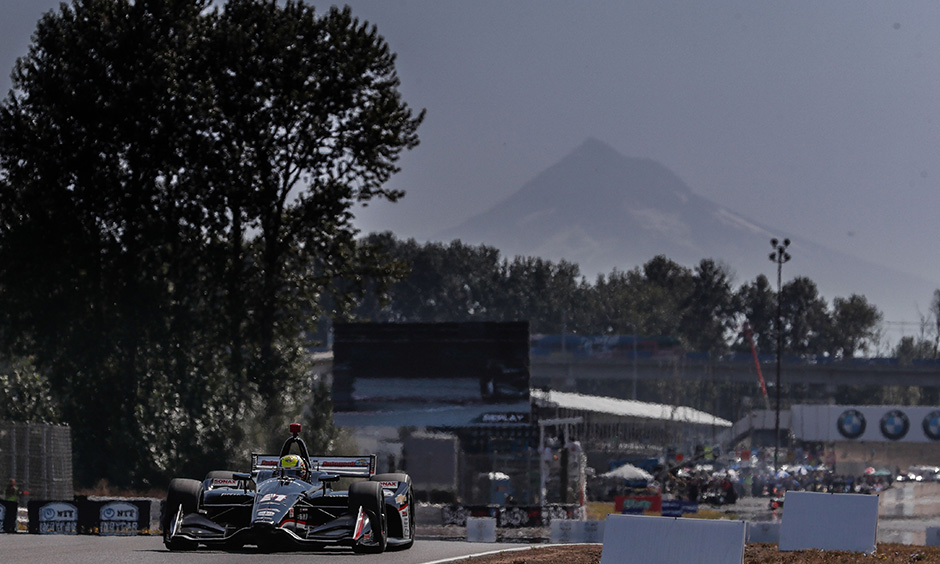 I don't think there's a better note to end on. Except the schedule, which is very important. The quick version is that the TV starts on Sunday at 3pm ET, 8pm UK time. Here's the long version, local Pacific time:
Friday, 10 September is Indy Lights testing and practice for the ARCA support race. No Indycar today!
Saturday, 11 September
9am: Indycar practice 1
10.35: ARCA qualifying
11.25: Indy Lights qualifying
12.15pm: Indycar qualifying
1.55: Indy Lights race 1
3.15: Indycar practice 2
4.30: ARCA race
Sunday, 12 September
10.30am: Indy Lights race 2
12.42pm: Indycar race
Weird schedule, right? Given that some guy on Twitter or Reddit said the whole weekend would be cancelled, just be thankful there's anything at all! Maybe that's good advice for life. Maybe it's not. What I am thankful for is all of your comments. Please deposit them below. Enjoy!