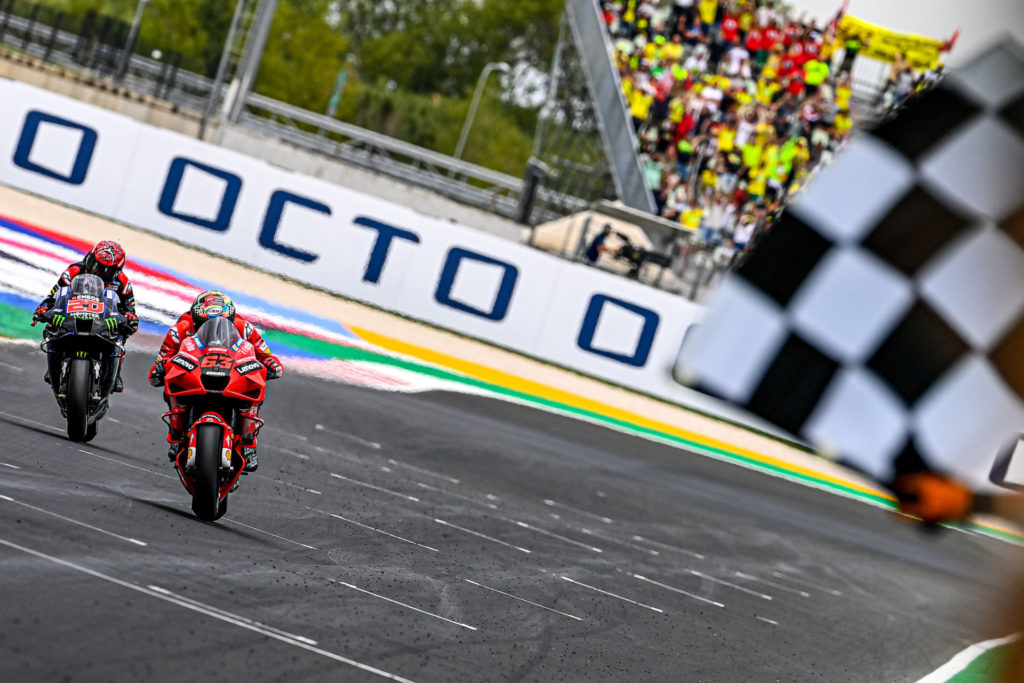 Hello again! MotoGP is back in sunny(?) seaside city of Rimini for a second round at the twisty, park-y Misano circuit. Exciting! I think. What's happened since the last Grand Prix, which was three whole weeks ago at a bumpy Austin circuit and dominated by the exciting and very much not finished with all this Marc Marquez? I'm not totally sure, as three weeks is a long time and I haven't been keeping track of the news, but what I can tell you is that just today, Moto3's Brad Bro Darryn Binder has signed for the satellite Yamaha team, said satellite Yamaha team has rebranded as WithU RNF Racing and signed with IRTA for five more years of this madness, and Ducati have announced a deal to build the electric bikes for the electric MotoE series starting 2023. The future of MotoGP, at least to the extent that it contains WithU RNF Racing, a Ducati electric bike and Darryn Binder, is bright. One rider that the future won't contain, of course, is Valentino Rossi, who embarks this weekend on his last race on Italian soil. If you've been following this year you'll know that he's unlikely to crack the top 10, but sentimentalists will shed a sentimental tear at the Italians who turn up in the grandstands sentimentally wearing yellow in support of MotoGP's only(?) quartogenarian. Because sports stars never really leave, he'll be back next year running Ducati customer bikes and attracting envy, but for now, let's pretend it's goodbye. Catharsis feels good!
Championship? Fabio Quartararo stood one podium step above Pecco Bagnaia at Austin, which yielded a yeoman's 52 point lead with three races to go. A victory being 25 points, he just needs to finish ahead of Bagnaia at Misano, or even just behind him should they both finish sufficiently badly, to clinch a strangely long-awaited first title. As for Bagnaia, MotoGP.com has resorted to describing his aim as "keep[ing] his title dream alive", and you don't need to be chair of reading between the lines at Subtext University to see where that's going. In the minor placings, Joan Mir looks pretty secure in third but Marc Marquez, currently 7th, has an outside chance of o'erleaping Ducati riders Miller and Zarco and finishing fourth. I know, not thrilling. Moto2? In the words of Richard Ayoade, it's nether done, nor dusted. The gap between KTM teammates and, er, 2022 KTM teammates Remy Gardner and Raul Fernandez has shrunk to 9 points, and given that they've pretty much won all the races this year, that is not very much gap. After his fall in Austin Gardner no longer has the luxury of three second-places being enough for the championship, so expect excitement. Moto3? Hopefully they don't end up in the mortuary, which is where Andrea Migno, Pedro Acosta and Jeremy Alcoba could've ended up after Deniz Oncu's chop triggered a very fast pile-up from which all the teenagers with vulnerable heads, necks and thoraces walked away. Next time, who knows?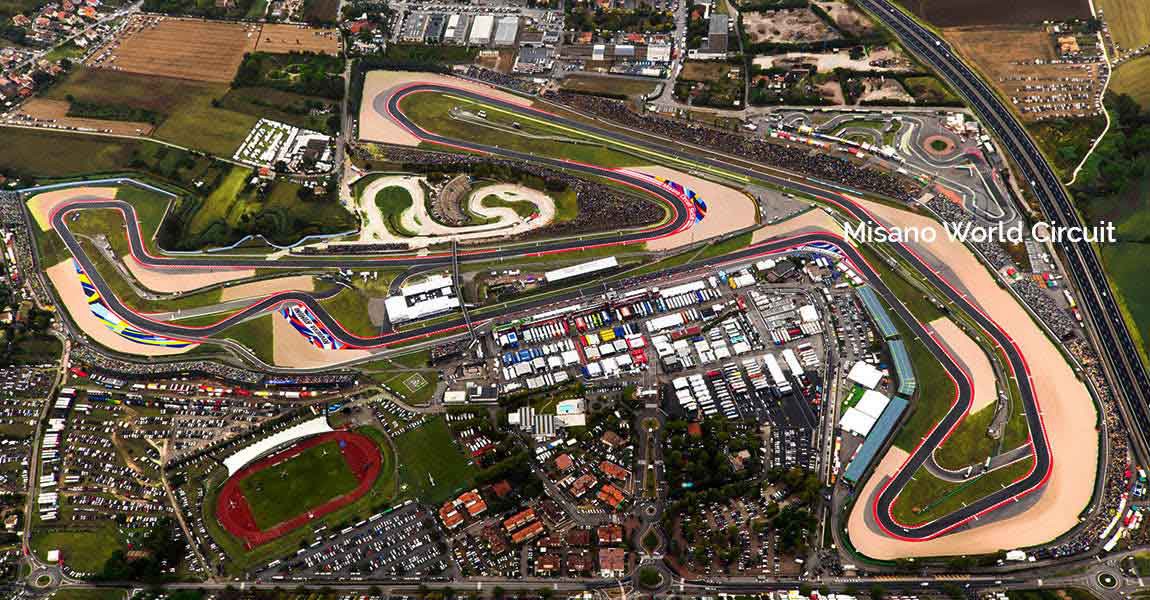 But, enough moralizing. Hot practice action begins on Friday, as usual, with MotoGP qualifying getting underway at 2.10pm CEST / 1.10pm BST, as usual. Race times are Moto3 11am/10am, Moto2 12.20pm/11.20am, MotoGP 2pm/1pm. Then you're free to salivate over Max and Lewis in Austin, or whatever else you've got planned for the rest of your Sunday, instead. Rain is forecast at Misano for Friday and Saturday, but Sunday looks clear if a little chilly. Enjoy!