There is well known photo of Barney Oldfield at speed in Blitzen Benz making cloud of dust at horse track in 1910. As official Mercedes Benz archive states (https://mercedes-ben...html?oid=106049) it was taken in March of 1910 at Daytona Beach.
And everyone since then repeat this statement. But Daytona Beach races really took place at a beach, not at horse track, and looked like this.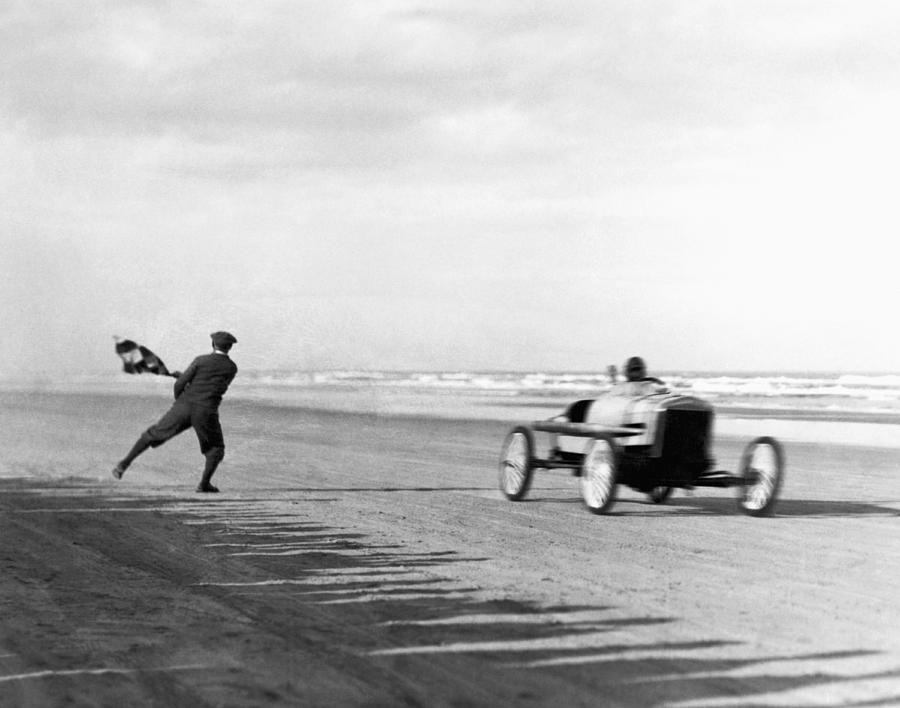 There's similar photo at August, 1911 issue of Popular Mechanics magazine at Google Books (
https://books.google...epage&q&f=false
). The captions made by Barney Oldfield himself (as he's the author of the article) says it was taken at Hawthorne track in Chicago.
You can find other pictures of Hawthorne track to proof the caption.
So it's widespread mistake regarding time and place of widespread picture.
I had traced route of Barney Oldfield's 1910 season until he finally gave up and accepted AAA ban for outlaw race with boxer Jack Johnson and found the date when Oldfield raced at Hawthorne. Amazingly he was there the same day of July 4 when his friend Jim Jeffries infamously lost to Jack Johnson at Reno.