Well, on the first day of the new year the 2022 edition of the Dakar Rally will start in Saudi Arabia. Edit: found a map
Lots of small shenanigans going already
- light panic at Toyota when Giniel De Villiers had a positive covid test. But he tested negative later, so Kris Meeke and Bernard ten Brinke were not needed
- then a light panic at Toyota customer Overdrive, Erik van Loon unable to start, positive coronatest. So Ten Brinke was needed after all
- in the Trucks a Kamaz vs Iveco Battle is ramping (yeah right, Russian Pro's versus International amateurs). Maybe Macik has a chance with Kees Koolen in a second Big Shock Iveco / Tatra, but no Gerard de Rooy again. His uncle Hans Stacey was slated to drive, but he had to bow out due to a discovered heart condition. Vic Versteijnen will replace him.
- Also a merger, Mammoet Rallysport works in a joint venture with De Rooy, Martin and Mitchell vd Brink driving Iveco's
- co driver replacements, First Wouter Rosegaar was slated to guide Khalid al Quassimi, but he's been drafted away by Mattias Ekströms Buggy team EKS to help Sebastian Eriksson
- Sven Quandt upped sticks and moved the whole Mini infrastructure over to Audi's new E Tron Project. Peterhansel, Sainz, Ekström all aboard
- Hans Weijs makes his debut in the SSV's with his own built Arcane buggy together with Michel Bex. Wishing him luck
- First retirement already, after a shakedown one of the Rebellion Buggies caught fire
- A bit of sad news as well, just before the start, Karel Loprais, Paris Dakar veteran and uncle of trucker Ales Loprais has passed away. His career reads a lot like that of Jan de Rooy. Started as a factory worker for Tatra in the sixties, became a test driver and participated in the African Dakar rallies from 1986 until 2006. Odpočívej v pokoji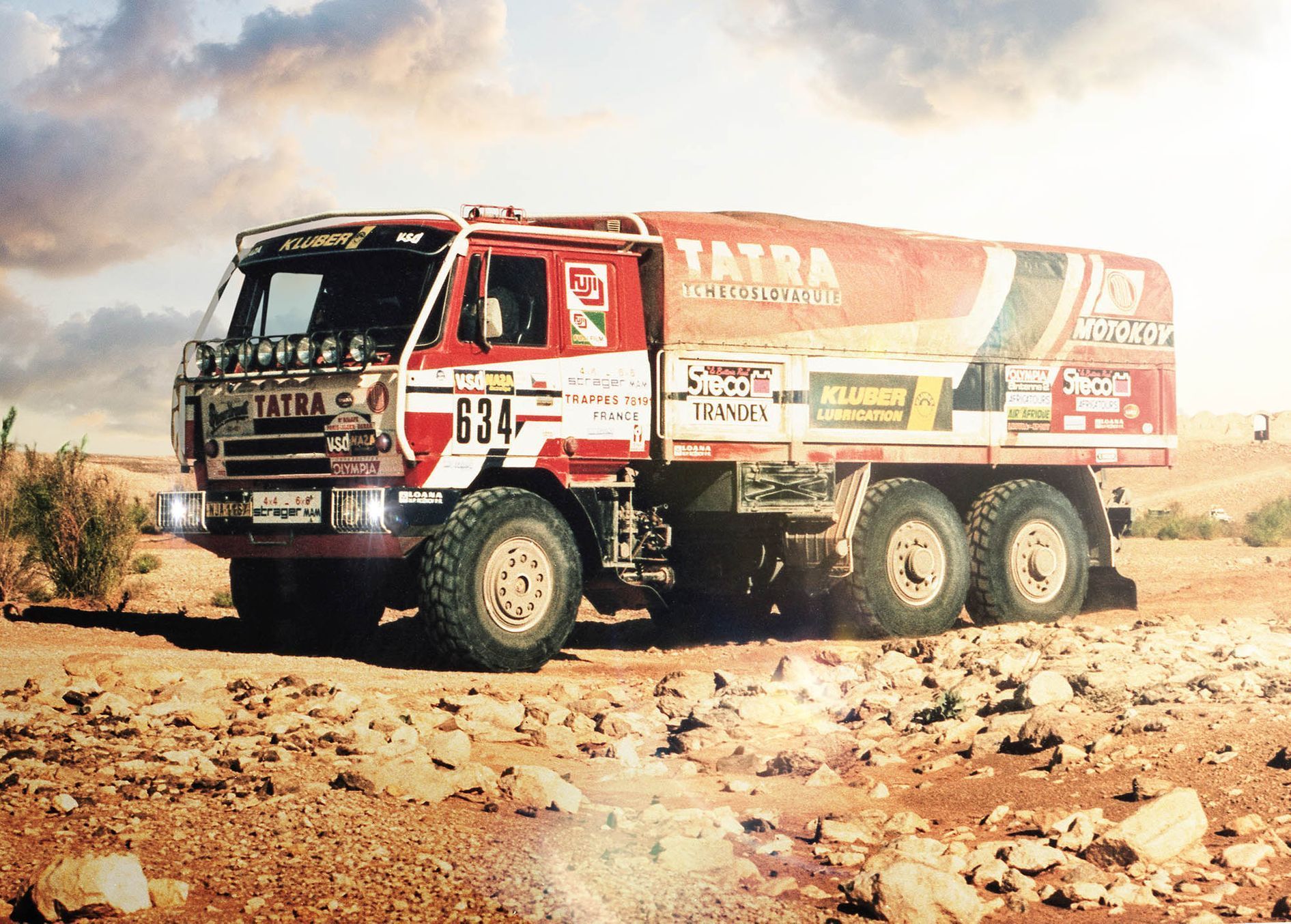 Edited by Alex79, 31 December 2021 - 18:21.