A couple of days ago I stumbled across one of the late Geoff Goddard's print files - marked 'Challenger'. Here's what it contained.
All Photos: The GP Library
Presumably 1938-39 in Reg Parnell's Derbyshire workshop - his 'Challenge' (as then entitled) putative GP car under construction. Note coil-spring front suspension...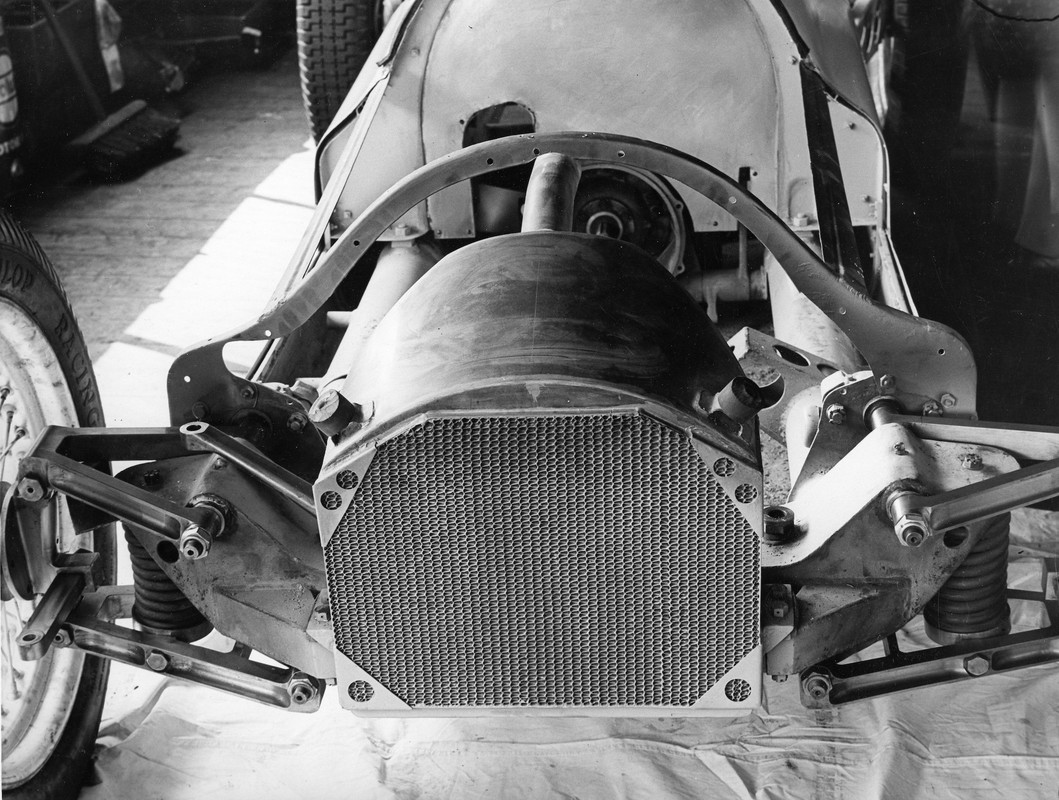 As compared to this postwar front suspension shot - of which more shortly... - taken at the 1947 British Empire Trophy meeting at Douglas, Isle of Man. That front suspension tower was plainly something of "a blacksmith job".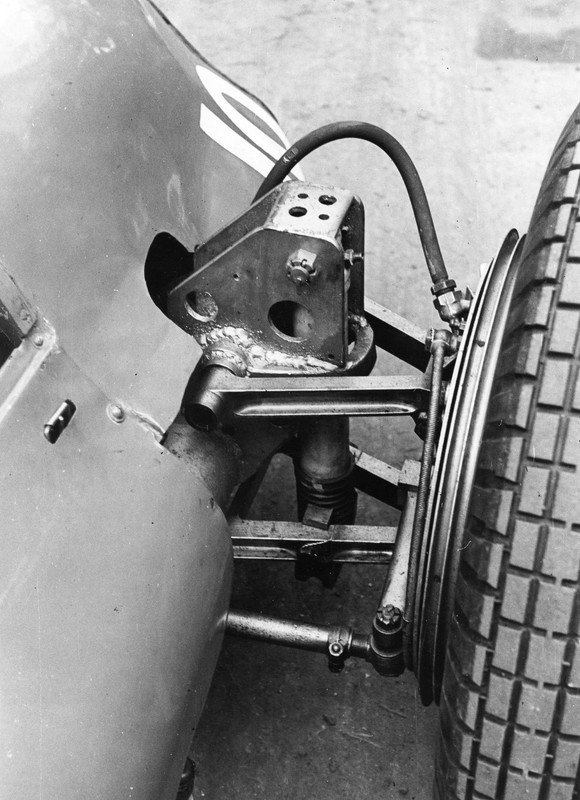 This print (below) is inscribed on the back "R. Parnell's 'Challenge' - new body, November 1940".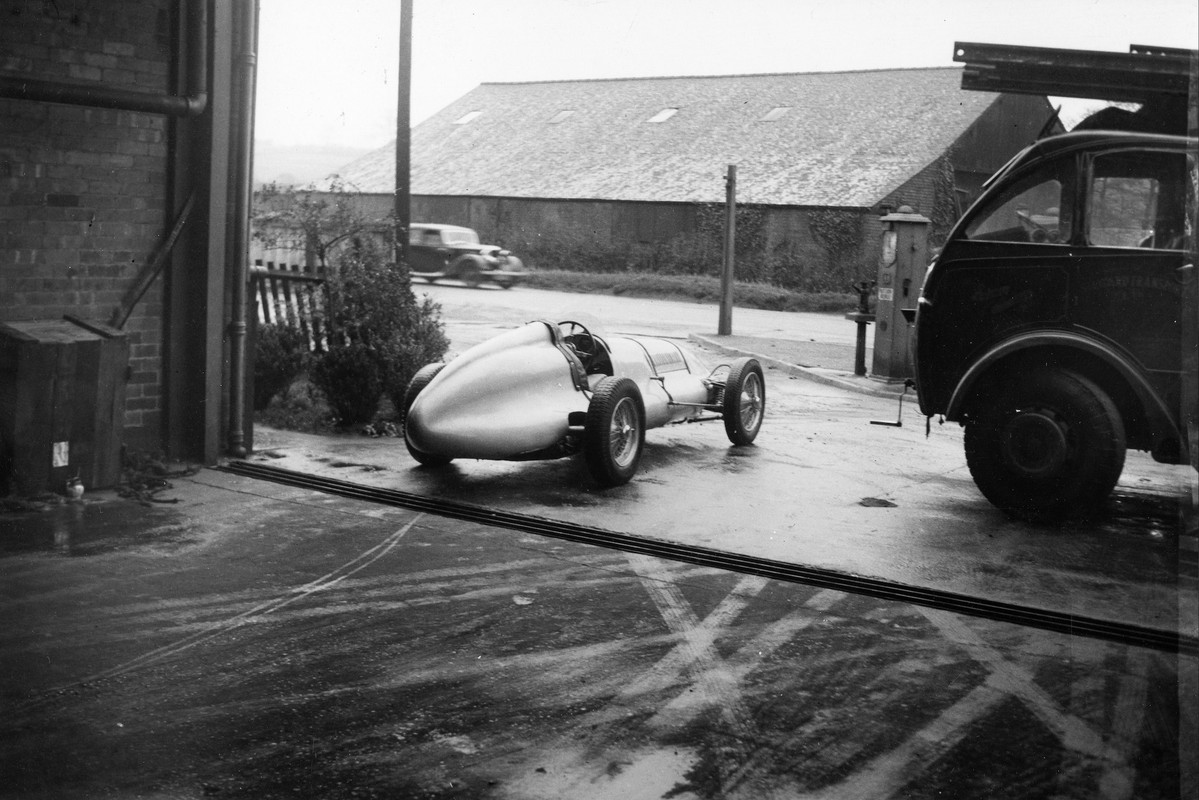 The following print is similarly captioned on the reverse: "Reg Parnell Derby visit Challenge January 16, 1945".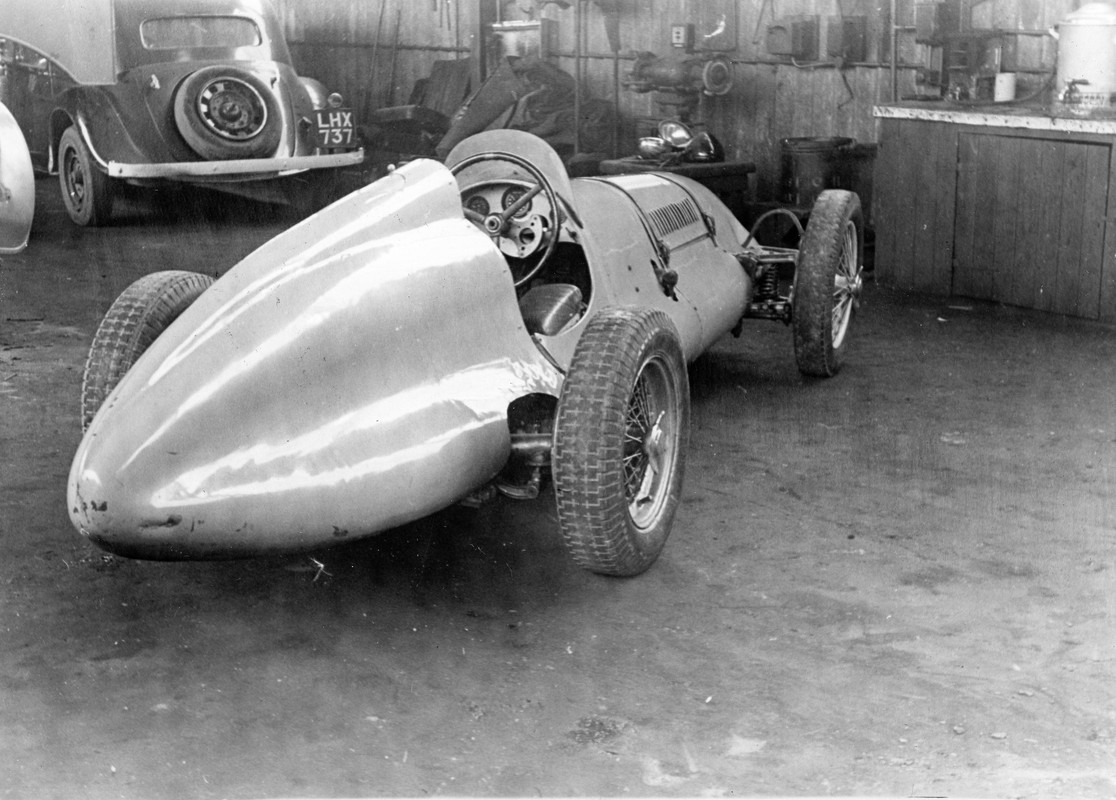 Cockpit - uncaptioned but probably from the 1947 Douglas, IoM, set.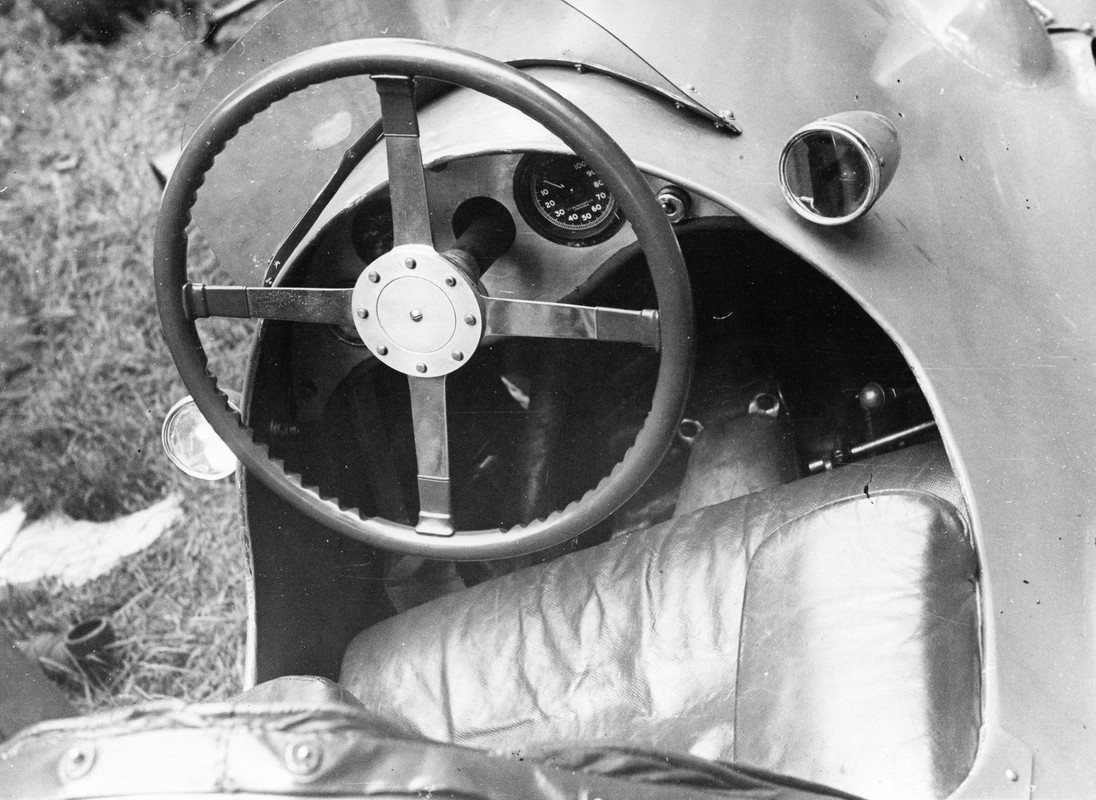 This next one bears on the reverse "Challenger 1947" - and it shows the car at the British Empire Trophy meeting, Douglas IoM, when it was driven by the Parnell/Ashmore equipe's oppo David Hampshire...and used the straight-8 Delage engine in place of the ERA unit with which it had made its isolated debut at Prescott hill-climb, 1939.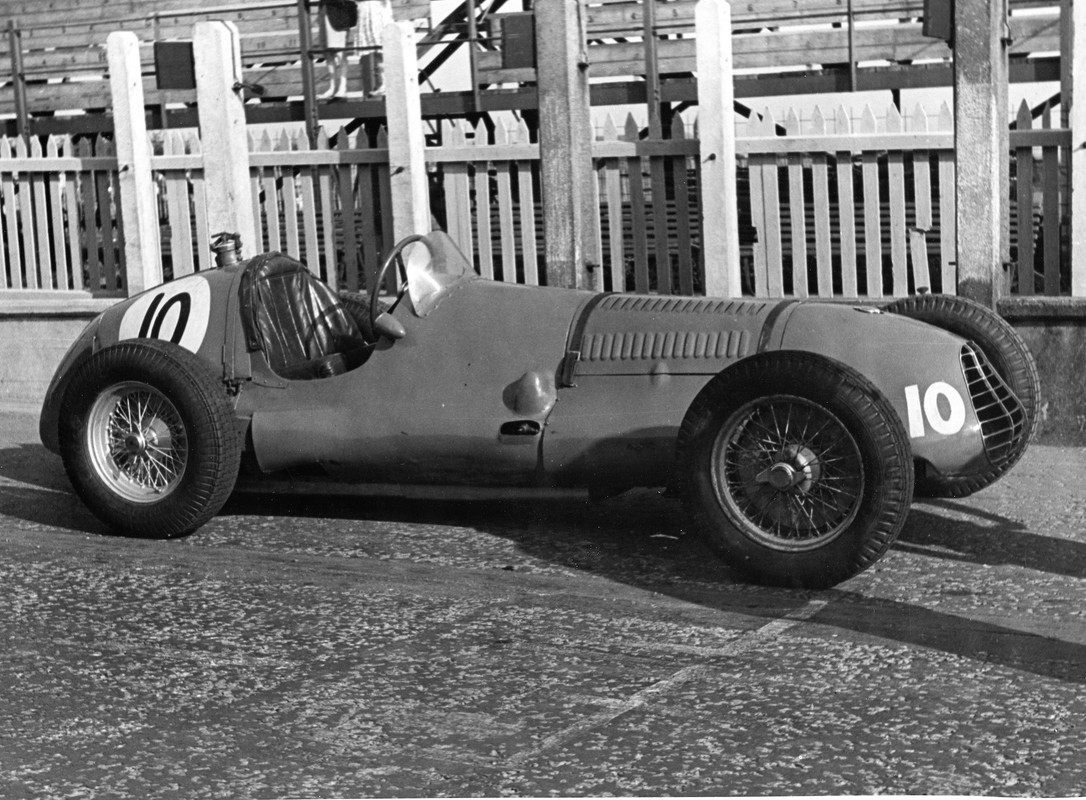 B.Bira with David Hampshire and 'Challenger' in the Douglas, IoM, pits before the 1947 British Empire Trophy race there.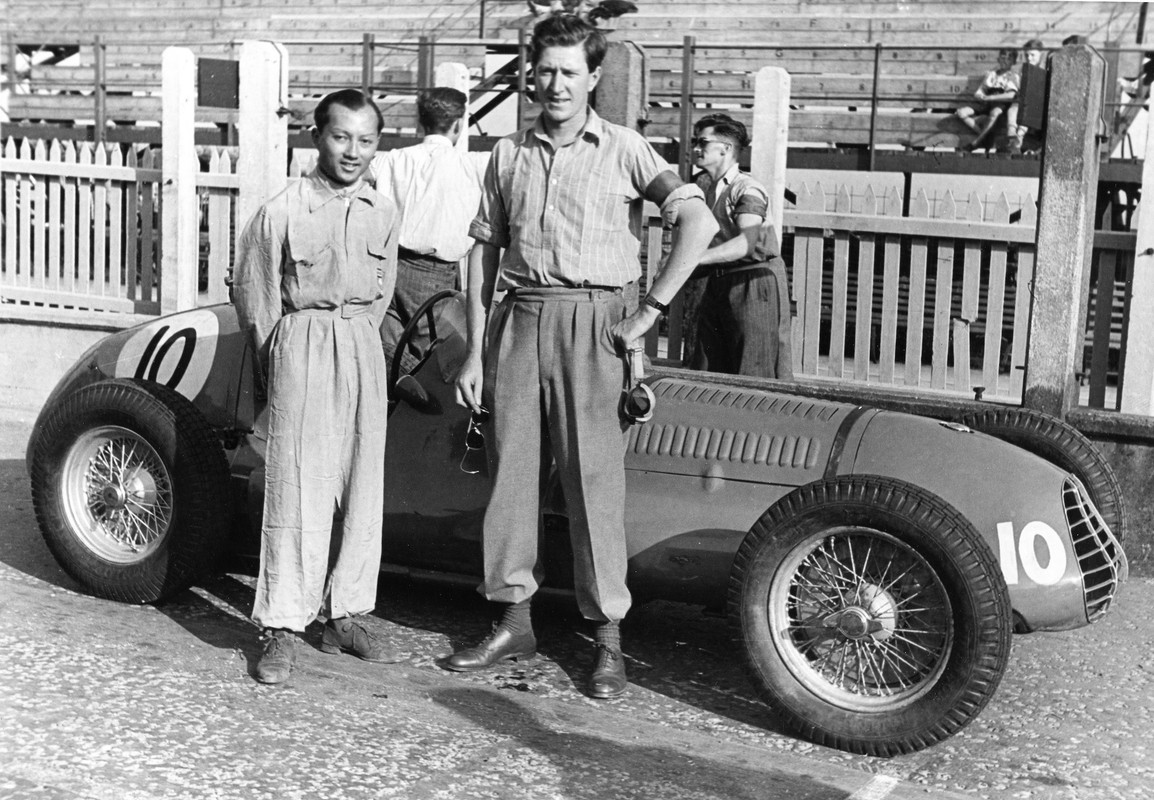 This next one is captioned "1947 Empire Trophy - Front of Challenger showing IFS by Lockheed Strut hydro-pneumatic (300lbs per sq in) with wish bones (sic)"
This reflects how Parnell had acquired a set of the aviation undercarriage-derived Lockheed struts under development for the BRM GP car project - the very items which caused such ructions within the BRM Trust when Raymond Mays had his personal sprint special built with ERA engine...and using similar strut suspension. Avuncular Reg - with great connections within Rolls-Royce at Derby - certainly benefited from them.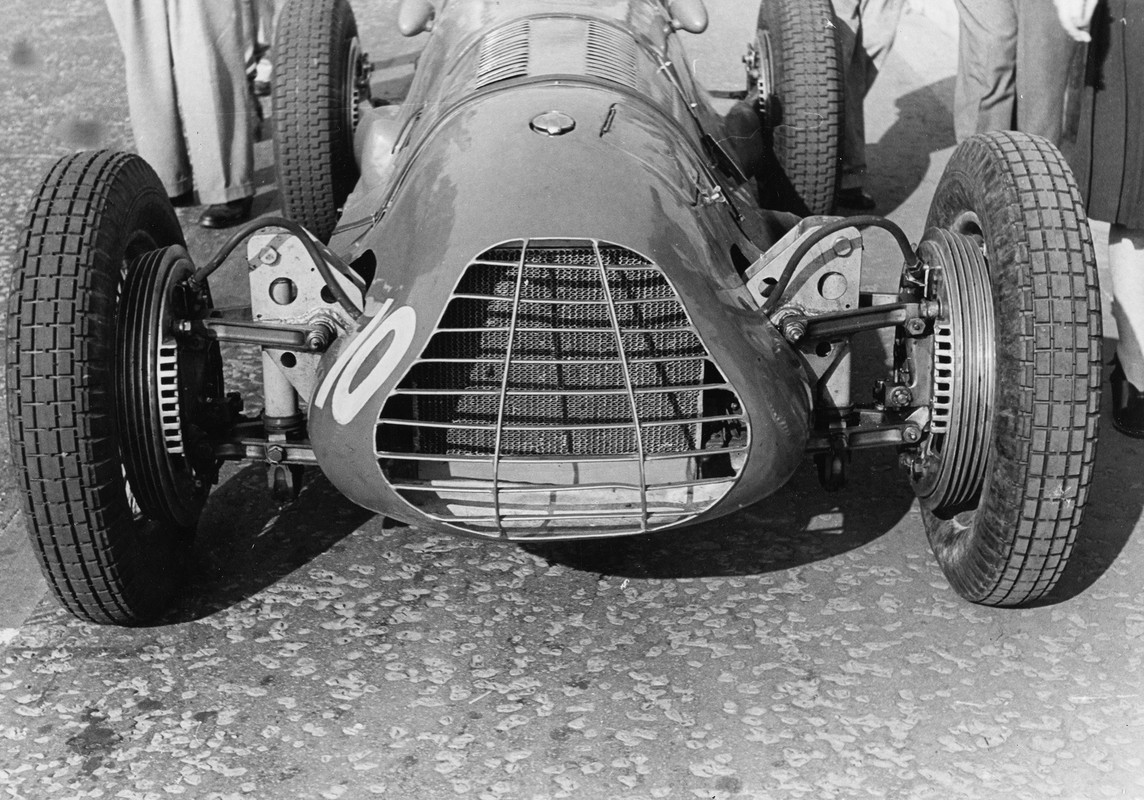 Below: "Challenger Isle of Man"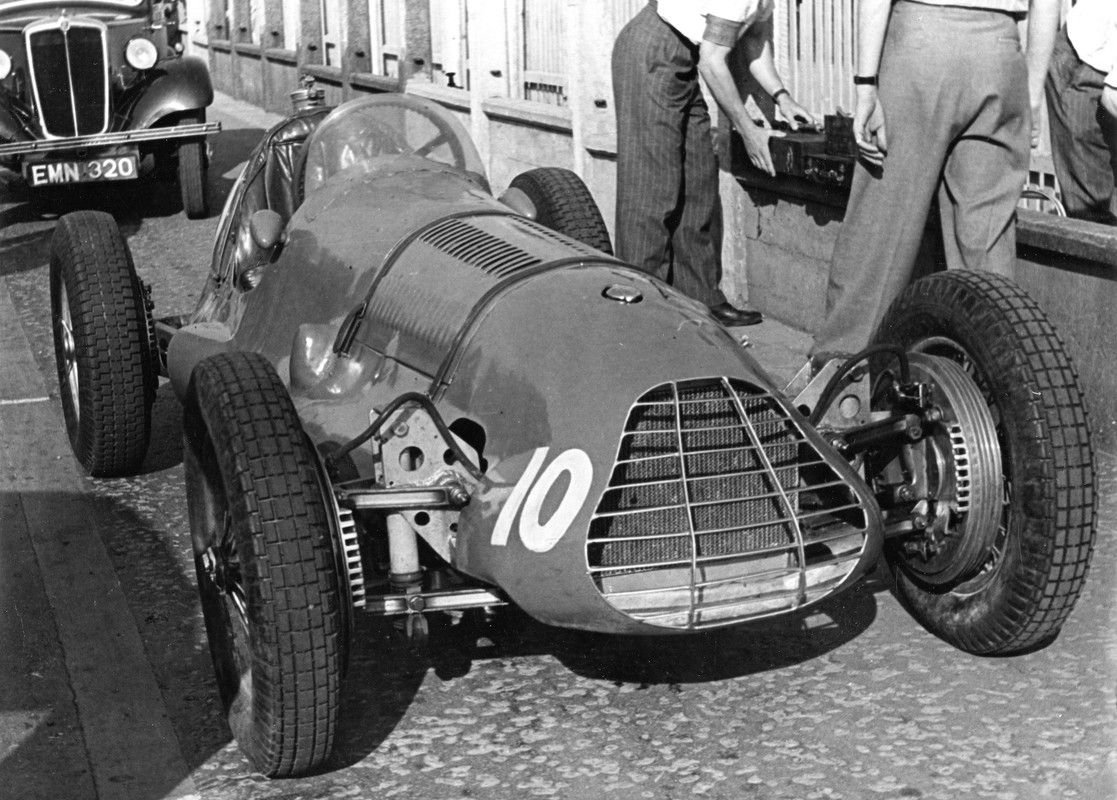 Next: "1947 Br Empire Trophy IFS of Challenger by Lockheet Strut (pneuma-hydraulic)"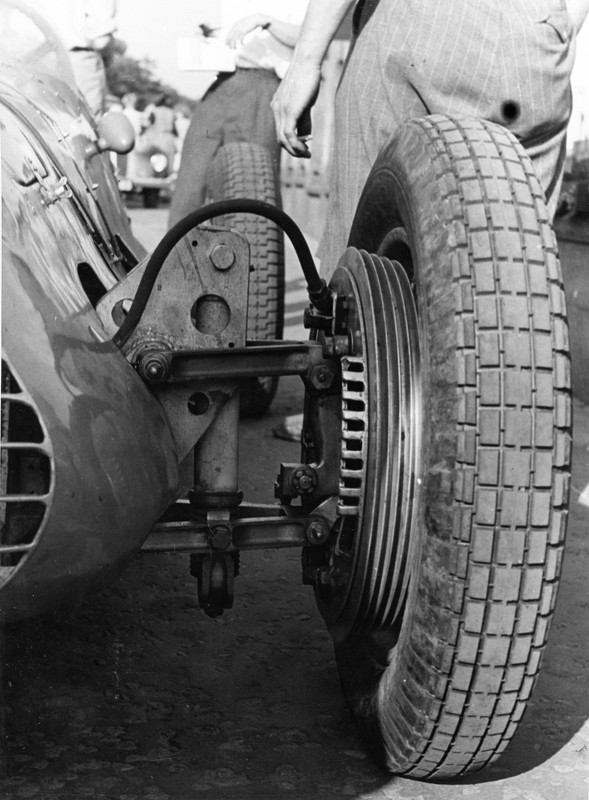 "1947 Empire Trophy Rear suspension of Challenger (De Dion)"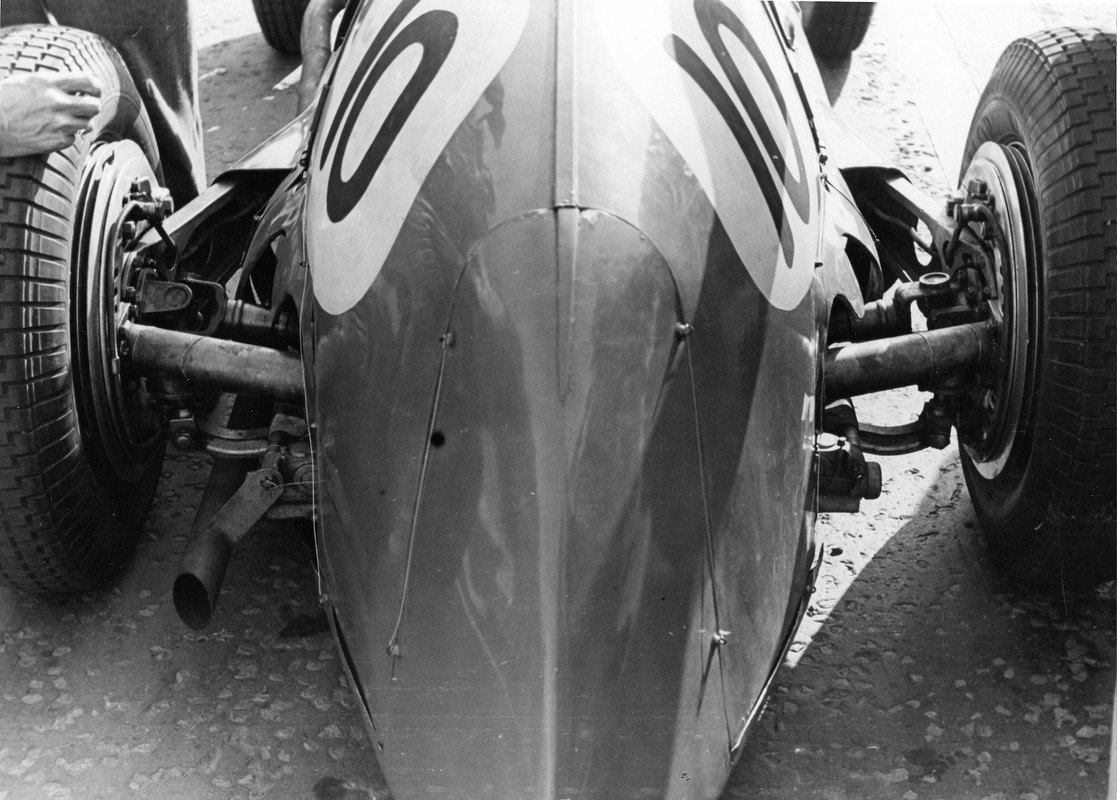 "Challenger IFS"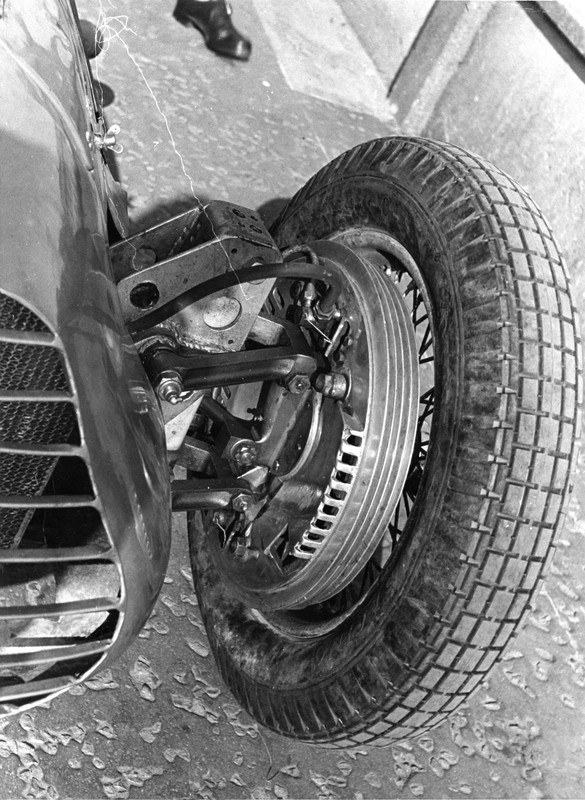 Uncaptioned but this is the 1926-27-originated straight-8 Delage engine installed in the Challenge/Challenger chassis postwar.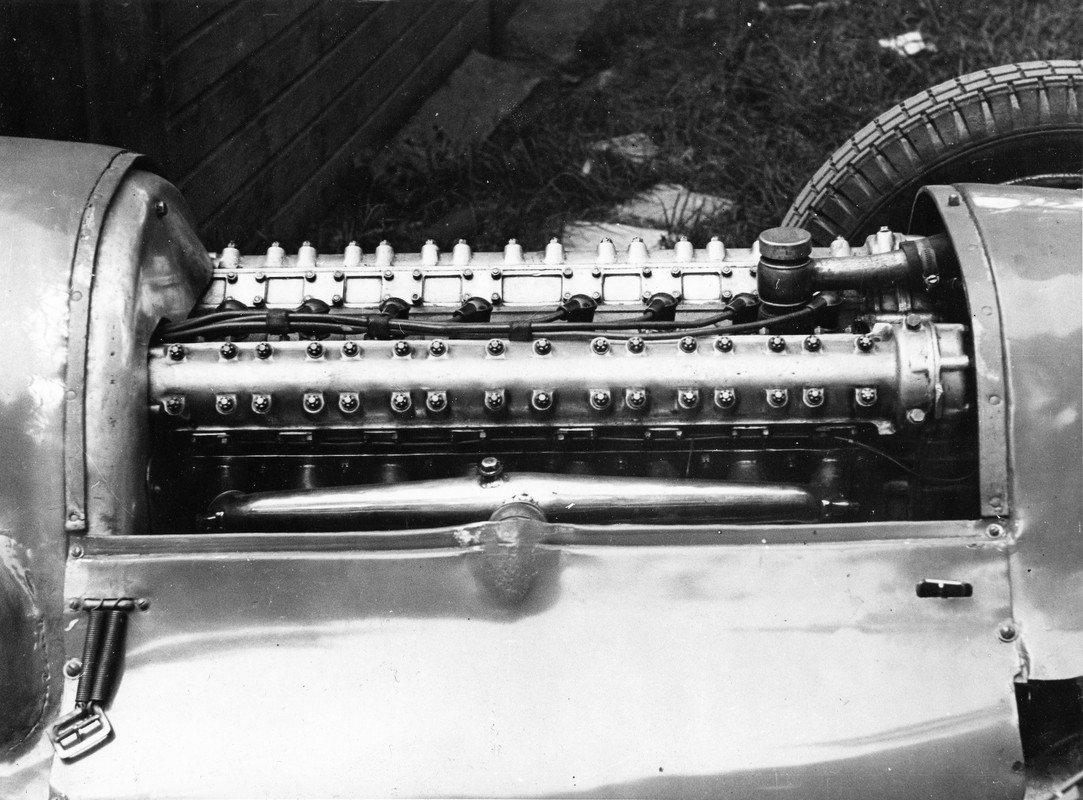 DCN
Edited by Doug Nye, 14 April 2022 - 15:10.