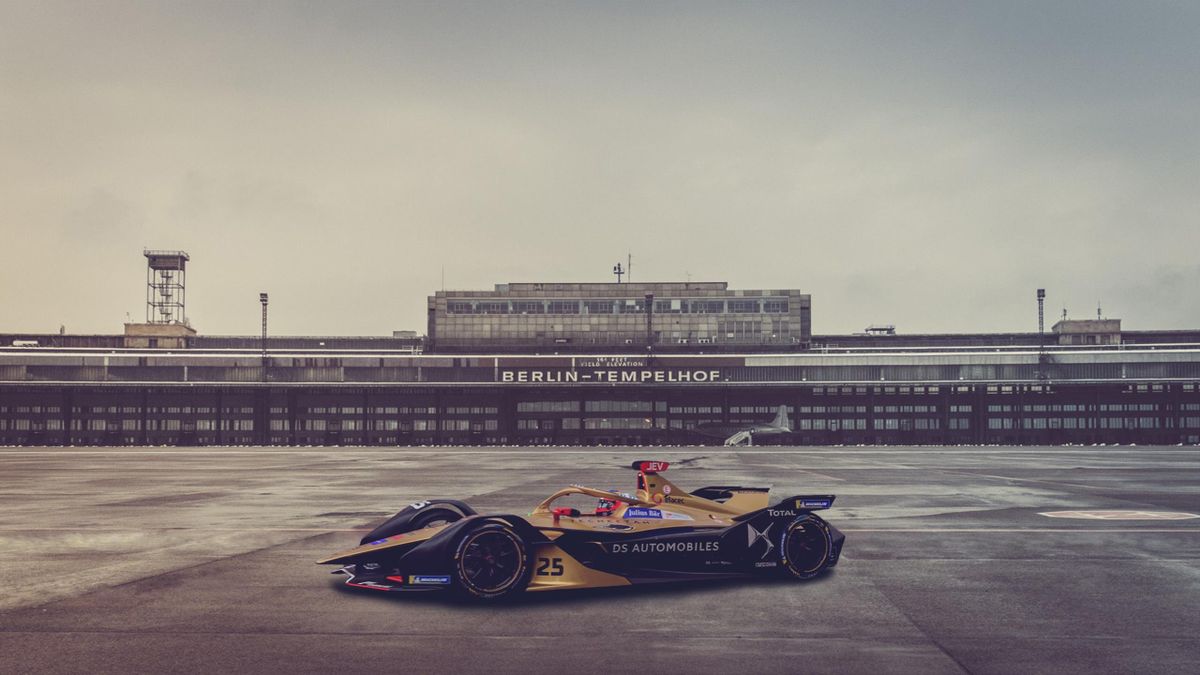 WHEN: This weekend, 2 Races, Saturday & Sunday!
WHERE: Tempelhof Airport, Berlin
WHY: This has been the best Gen 2 season yet, and the championship battle is getting real!
---------------------------------------------------
THE CLASSIC OF FORMULA E
The Formula E CLASSIC returns for another season of drama & on track madness!
Racing in the Old Airport, Formula E has embraced the Tempelhof of Berlin as one if its most iconic locations, in calendar since Season 1 [2014-2015].
(With an exception: in Season 3, FE actually raced in the city streets, still in Berlin tho!)

Wide, with long sweeping corners, tight bits and two hairpins, the circuit is a techinical challenge also for its super abrasive surface.
It's usually scortching hot out there in Berlin mid-may: this also plays a role in the race day, as the teams will have to look out for tyre wear & battery heat!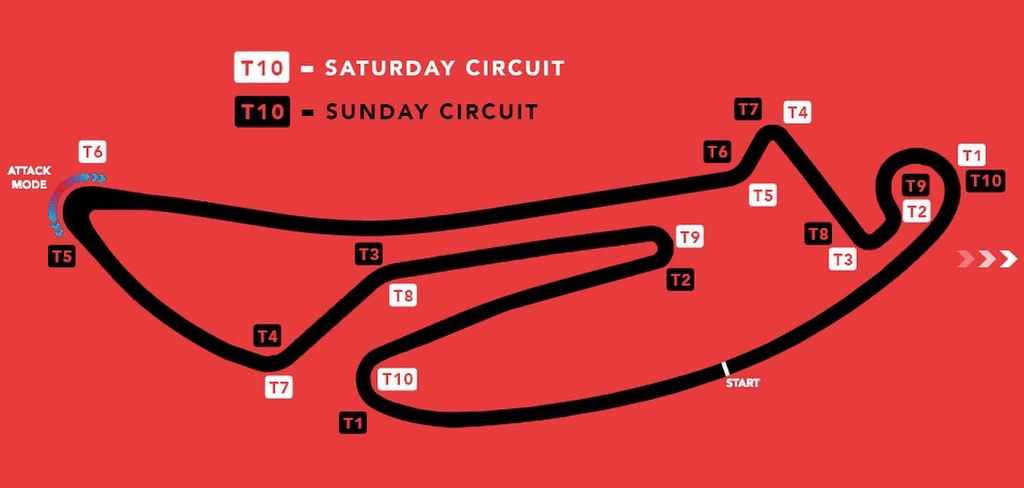 BERLIN e-PRIX WINNERS

2015: Jerome d'Ambrosio
2016: Sebastien Buemi
2017: Felix Rosenqvist (Race 1) || Sebastien Buemi (Race 2)
2018: Daniel Abt
2019: Lucas Di Grassi
2020: Da Costa (Race 1) || Da Costa (Race 2) || Gunther (Race 3) || Vergne (Race 4) || Rowland (Race 5) || Vandoorne (Race 6)
2021: Di Grassi (Race 1) || Nato (Race 2)
Formula E drivers will face another major challenge this weekend: racing the circuit one way on Saturday, than reverse on Sunday!
Reverse Layout produced a bonkers race last season, with crashes, drama & most of the title contenders having a nightmare of a day, while De Vries stayed out of trouble for the WDC Win!
Do you remember last year's race?
Formula E is ready for another great race weekend, this season has been a major step-up in terms of racing, thanks to the new Qualifying System.
As a result, the best drivers & Teams are always in front, fighting for the big points, making the championship fight much more fair & interesting.
We come from the Monaco e-Prix, another very good race, with plenty of action going on around the full Monaco GP Circuit.
Stoffel Vandoorne stormed to victory after Pascal Wehrlein's Porsche stopped on track for a techinical issue.
But it was drama all around!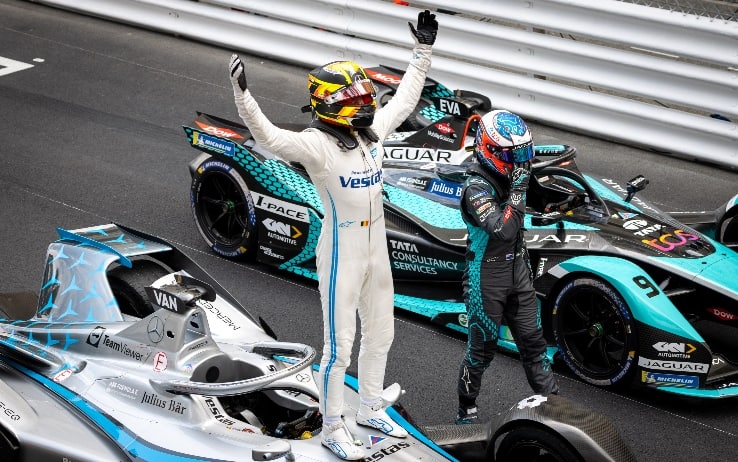 CHAMPIONSHIP FIGHT GETTING INTENSE!
The season is getting intense, the championship fight is getting real, every round could be decisive from now on!

After Monaco, Vandoorne leads the standings for Mercedes, with 81 points, followed closely by Jean Eric Vergne (DS Techeetah) at 76, Mitch Evans (Jaguar) at 72 & Robin Frijns (Envision) at 71 points.
Those four drivers seems to be the early title challenge favourites, as there is a big gap now to Edo Mortara, who sits in 5th position but at 32 points distance.
Nyck De Vries is in trouble: the Mercedes WDC 2021 is struggling this season, and he's sitting in 8th place overall, 42 points from the leader.
Will we see the narrative change in Berlin?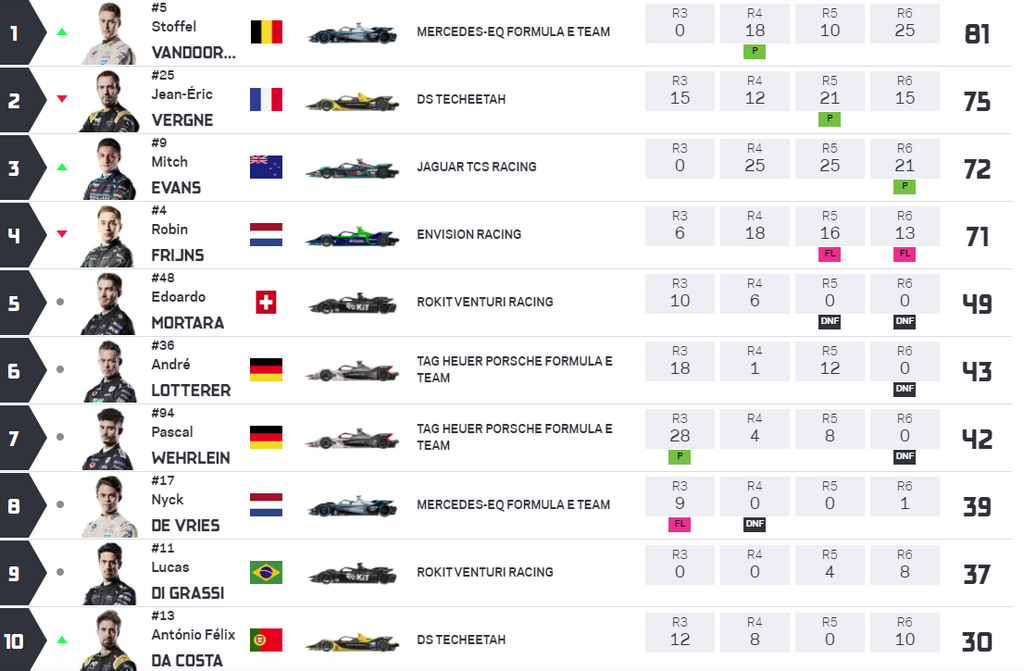 TUNE IN FOR A WEEKEND OF RACING!
Racing on Saturday & Sunday, it's going to be an action packed two days of racing at the Tempelhof.
Be sure to tune in, Saturday Race will also be on Channel 4 in UK!

SATURDAY
6.15 - FP1
8.00 - FP2
9.45 - QUALIFYING
14.00 - RACE 1
SUNDAY
6.15 - FP3
8.00 - FP4
9.45 - QUALIFYING
14.00 - RACE 2
UK TIMES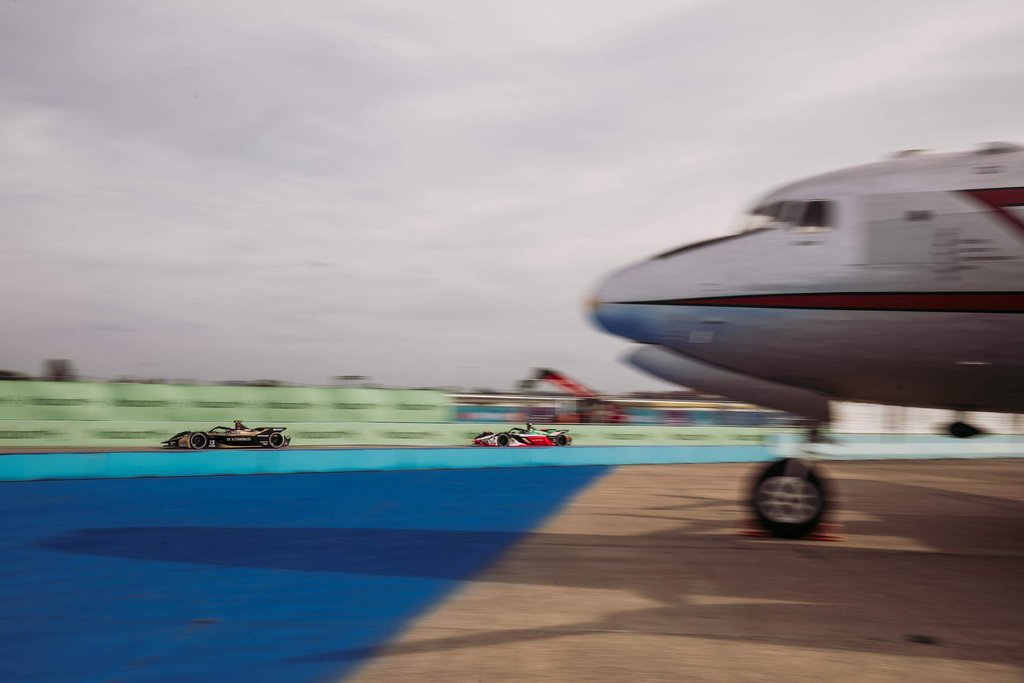 Edited by thegamer23, 12 May 2022 - 10:56.