It's strange how thought processes develop within a fevered mind.
Just watching the bicycle-racing Giro d'Italia Stage 20 labouring around the Dolomites, when mind wandered onto the early-'50s Coppa d'Oro delle Dolomiti road race for cars using several of the same or similar roads - Porsche 356s running there - Otto Mahé one of the drivers - thinks, I wonder how the celebrated one-armed driver lost the use of his arm, look it up, oh motor-cycle accident c.1934, and then...hey, fascinating Mathé Porsche special - the Austrian's Fetzenflieger, his tremendously successful ice-racing 'sparking flyer'... And here it is.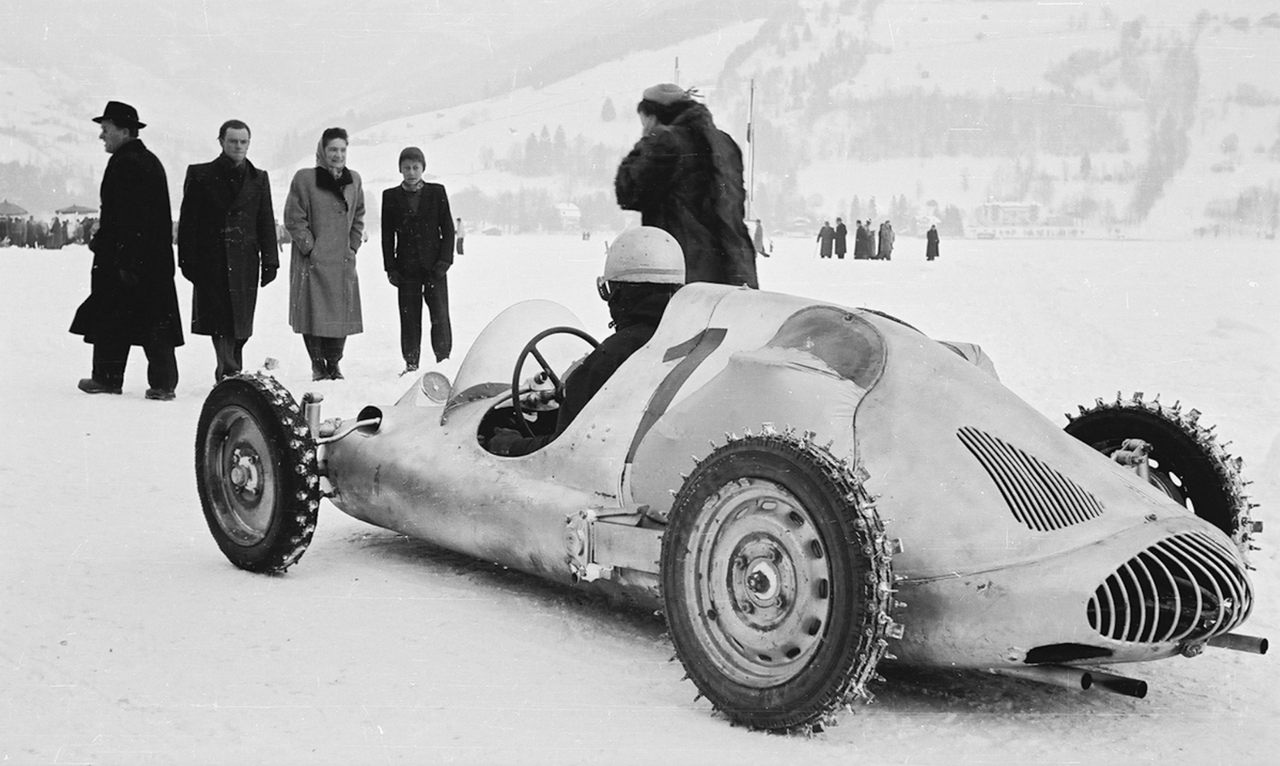 Now, back to the treaders, then Monaco qualifying - yes, another exhausting Saturday...

DCN
Edited by Doug Nye, 28 May 2022 - 13:21.