As the last days of an Aussie Autumn nears the season end, The Austin 7 Club's Historic Winton took place at North-Eastern Victorian race circuit, Winton Motor Raceway for the 45th time. A job well done and thoroughly enjoyable weekend for the gathered enthusiasts to celebrate old cars and bikes.
The fog hung around both days to add to the atmosphere.
So after 2 long days and the drive home, here's a small sample from Saturday practice and the first race start. More will follow as time permits.
Nick Mansell's Elite heading into Turn 1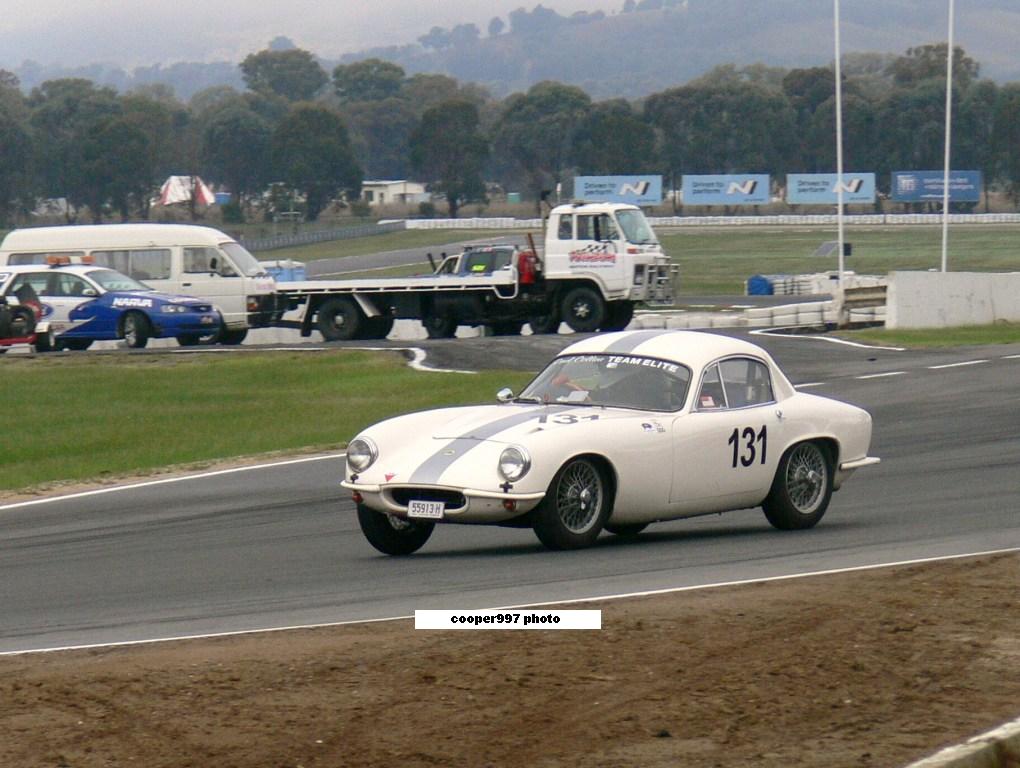 Adam Bressington's Cooper S got through Turn 1, however Peter Van Summeren's Lotus Cortina was trying to find a line.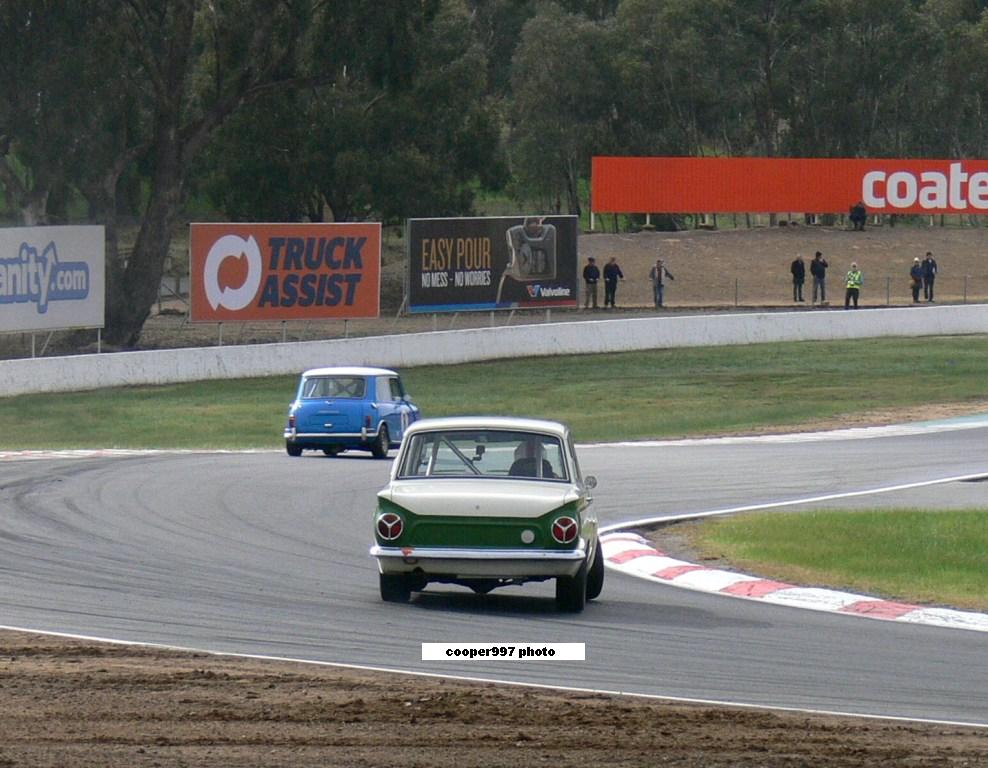 The bikes leave the line...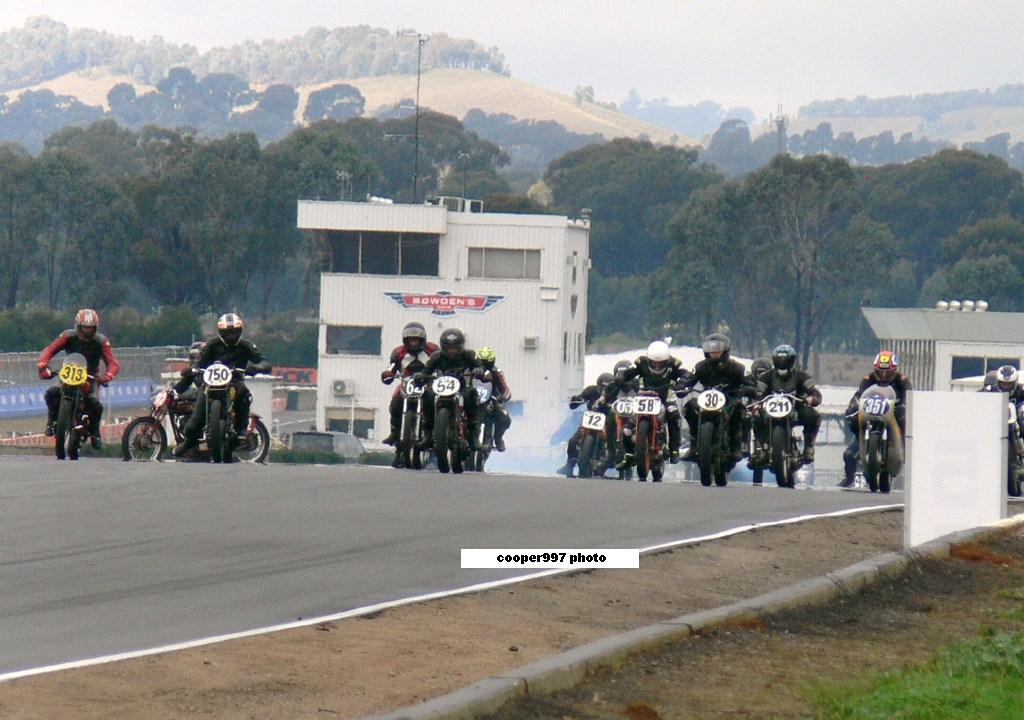 Stephen