Whilst doing some research on another topic, I noticed this interesting article in the February 27 1967 Sydney Morning Herald re: the final sale of assets of the Total Team.
For the Northern Hemispherites among you ... the drivers were Pete and Leo Geoghegan and of course Frank Matich.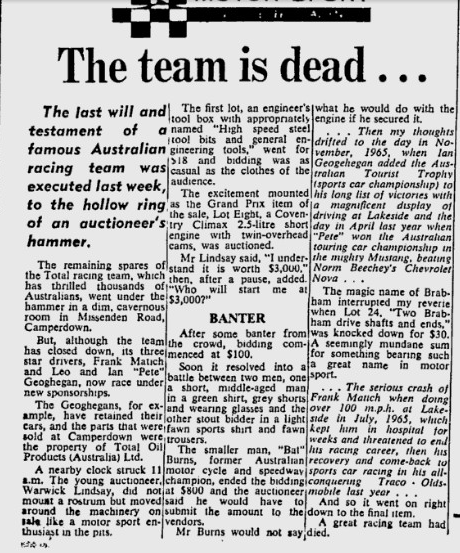 My question is, was the final offer for the "Coventry Climax 2.5 litre short engine" ever accepted, or what did it sell for?
Might be still sitting on some workshop floor gathering dust. You think?
Come on Ray ... you must know this.
Cheers Steve W