Last Monday evening, post-Goodwood, somewhere in Hampshire, around dusk...
Real 250GTO completing this memorable line-up of genuine-engined, otherwise replica 'Sharknoses' and Dino 246SP - so reminiscent of the Maranello factory yard press conference, 1962. The scene was so evocative I thought it worth sharing.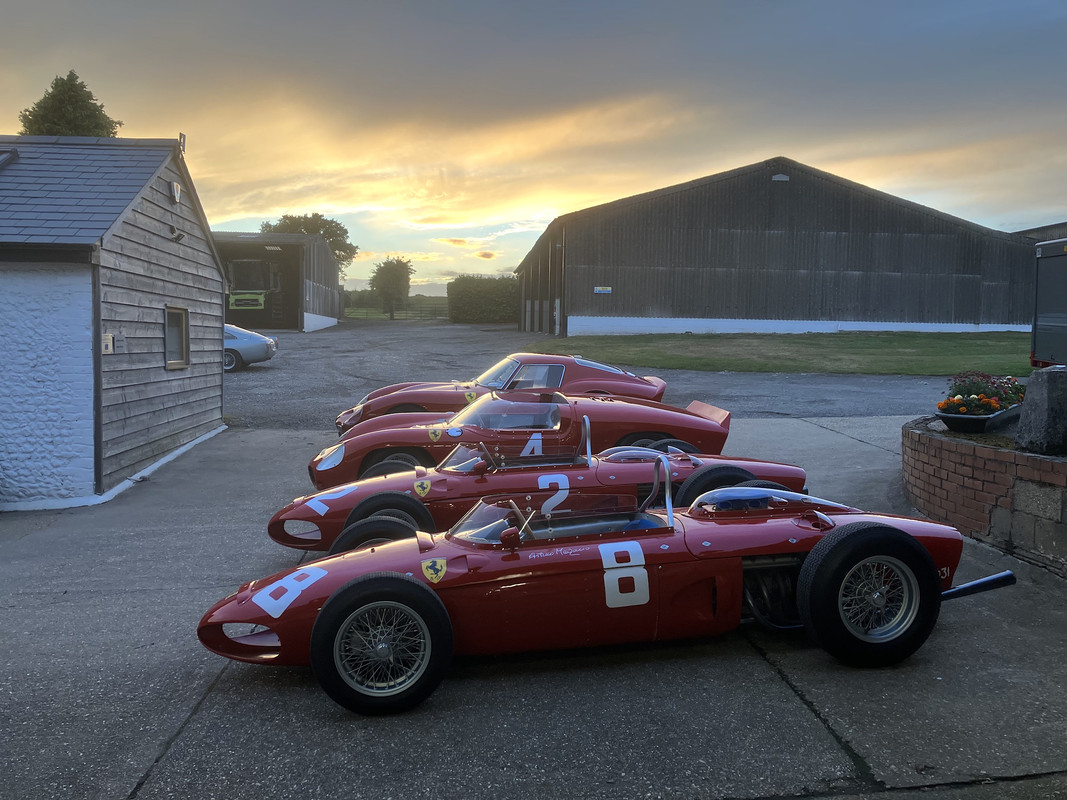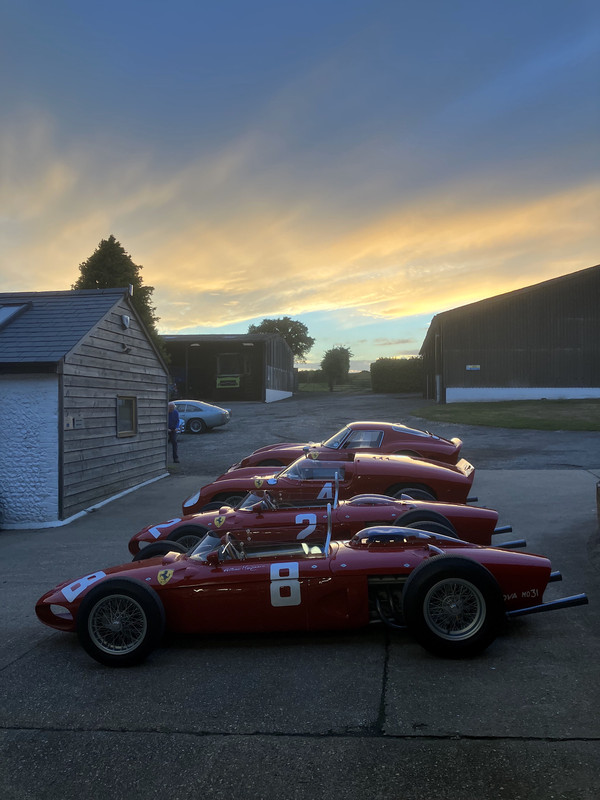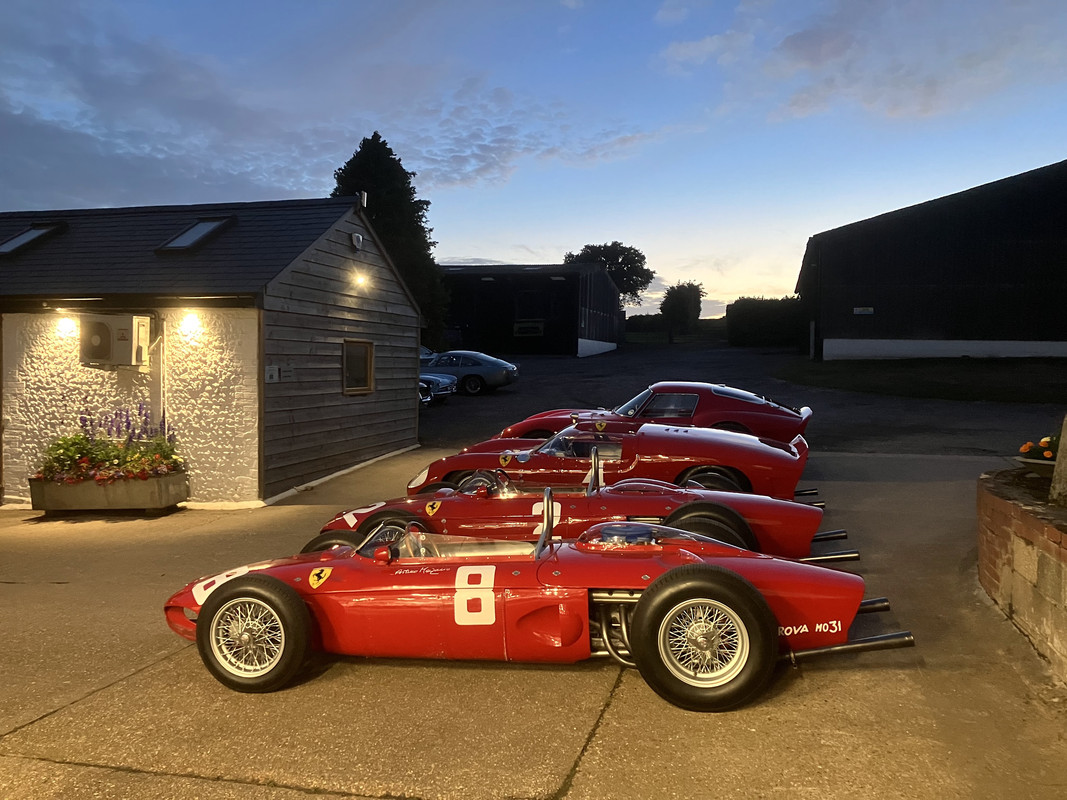 Photos Copyright: The GP Library
DCN
Edited by Doug Nye, 29 June 2022 - 19:33.