At Goodwood my friend Louis Monnier of the ACO appeared, saying "Doog, come and meet our President Pierre Fillon, he is here with our 'ypercar and 'e wants to present you with something...".
Ooh, err - well I wandered over, met M. Fillon by the car and with great charm he presented me with this: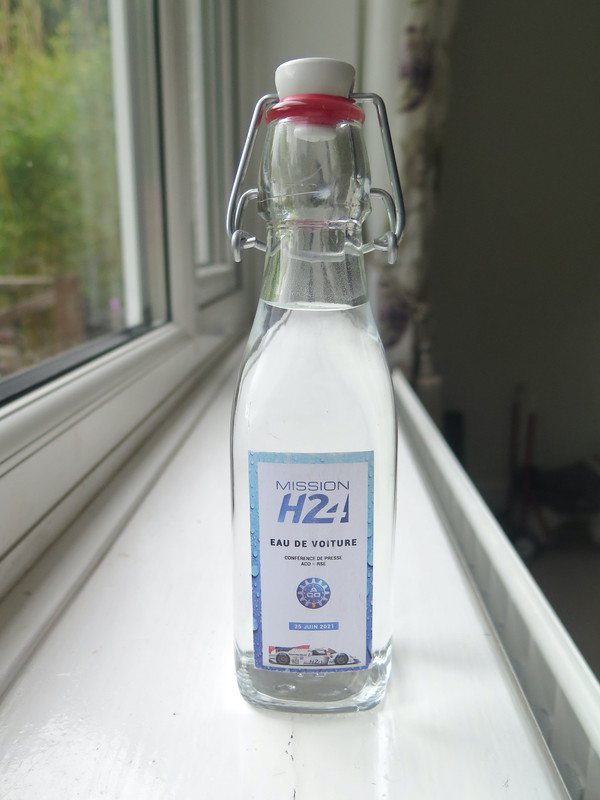 That's right - 'Eau de Voiture' - water drained that morning from the exhaust collector on the ACO's ADESS-chassised hydrogen Hypercar prototype, the major by-product of combustion/reaction within the car's power unit.
"You can dab it be'ind your ears - you can drink it - wash with it - cook with it - it is the purest H2O! And it was made by the car during its run this morning, right 'ere at Goodwood!".
Well I never.
Recalling the entries for the original Paris-Rouen Trial of 1894, which included 'system of pendulums' and 'gravity' in addition to 'steam' and 'internal combustion', and considering the natural-gas fuelled Bigata Douze discussed here recently, what other alternative fuels might spring to mind?
DCN