Simon Thomas, from Comber in Ulster, has just sent me this:
"How long to complete a lap?
"The answer is 88 years. Here is a photo of my 1931 Austin Ulster TT on the Donaghadee circuit last week where the County Down Trophy was held in 1934. David Yule from Dublin rolled the car on this the first right hand corner on his first practice lap badly damaging the car and hospitalising himself. The circuit is still there on public roads though widened in places..."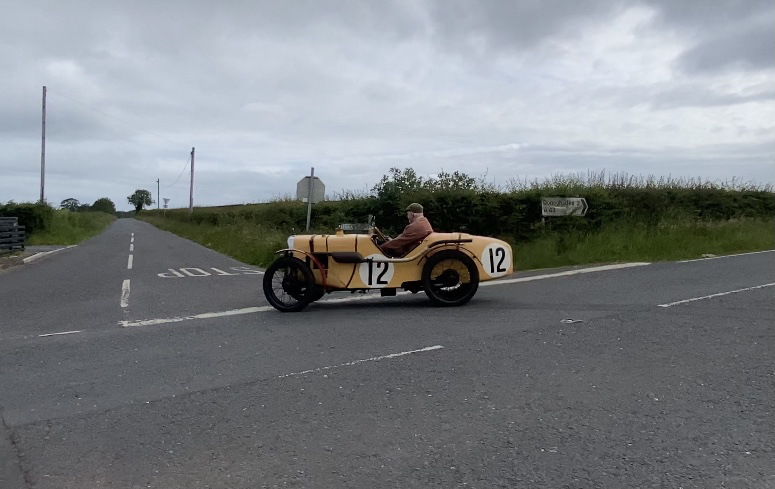 DCN (pp Simon T)