Intro

Greetings Racing connoisseurs of the Indycar variety, it's time to unleash some endearing entropy again as we are resuming our sundering, strange yet sweet sojourn through what we call the 2022 Indycar season.

We are currently exactly at the 82.352% completion mark of this season and after this weekend's 200 laps, we'll be at the 88.235% completion mark of the season. At this point, you might start feeling the dissipated dread of the apparent all-consuming linear progression of time as perceived from the human experience, but I appoint most of this somewhat uncomfortable temporal logistical blame on the fact that our much loved series literally wants to cram in most of it's season in June and especially July. A move I never personally understood and do not enjoy as July is my yearly energetic low-point so to say.

I guess my bio-rhythm is synched mostly to the Supercross, Nascar and MotoGP calendar than Indycar. On the plus side, it could be worse - Don't get me started on Formula E...

As stated above, this GRAND PRIX marks the 15th competitive event of the 17 numbered series and the title is at this moment in time, literally a question posed to a

I'm not gonna post the points, as I'll let my gut do the talking - Dixon has now shifted into inevitable status and I do not know if Will Power and still un-Will Power his way to the title now. As much as I want Dixon to get an equal record 7th title, the hidden Pisces side of me ( Penske is a Pisces, but the organization is soooo Virgo ) wants either Power or more specifically Newgarden to get the reigns at the end of the day becoming only the 13th person to have 3 or more Indycar titles as opposed to Power becoming the 26th person to win 2 or more. I won't comment on Ericsson as I just don't know what to say man, and Palou has given his soul to the ruinous powers. It's between Penske and the karmic force of Dixon. Mytho-poetic.


Theme of the OP - time and that's 6 Degrees of Indycar or how Motorsport but specifically Indycar can transend time and space through quantum collapse or inter-temporal networking.

This race is officially named The Bommarito Automotive Group presented by Axalta and Valvoline 500 or more easily, the St. Louis 500, even though we aren't running 500 miles, but 325 and it has 200 laps. Sound better than St. Louis 325 or 200 though I guess.



This is what happens when you try to find out more about this weekend's sponsor

World Wide Technology Center, better know as Gateway has first hosted our series during The Sundering or THE SPLIT in 1997 and is geographically situated Madison, Illinois with is famous for NOT being St. Louis Missouri.



Not St.Louis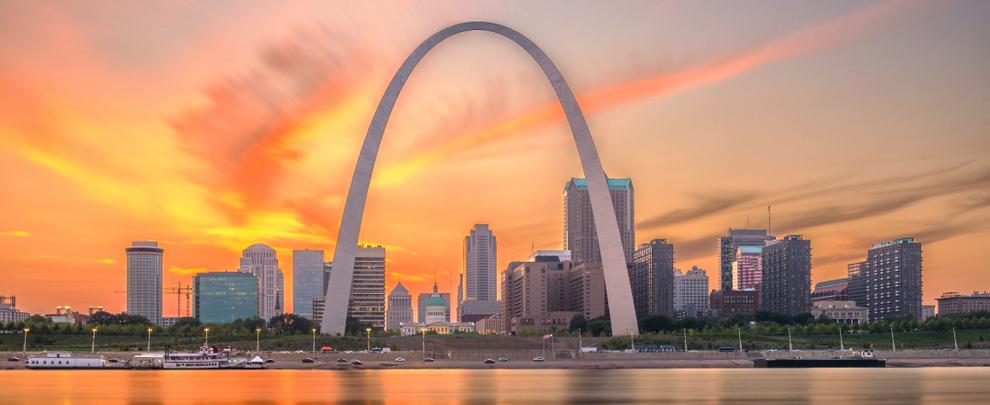 St. Louis

The city of St. Louis, Missouri, home to the despicable St.Louis Blues is the second largest city in Missouri ( Kansas City is the biggest lol ) and is found on the confluence of the Mississippi and Missouri river.

As Red Stick beautifully showcased in last year's OP with the alluring Amerindian settlement of Cahokia, this part of the world has been a cradle of civilization since ancient times.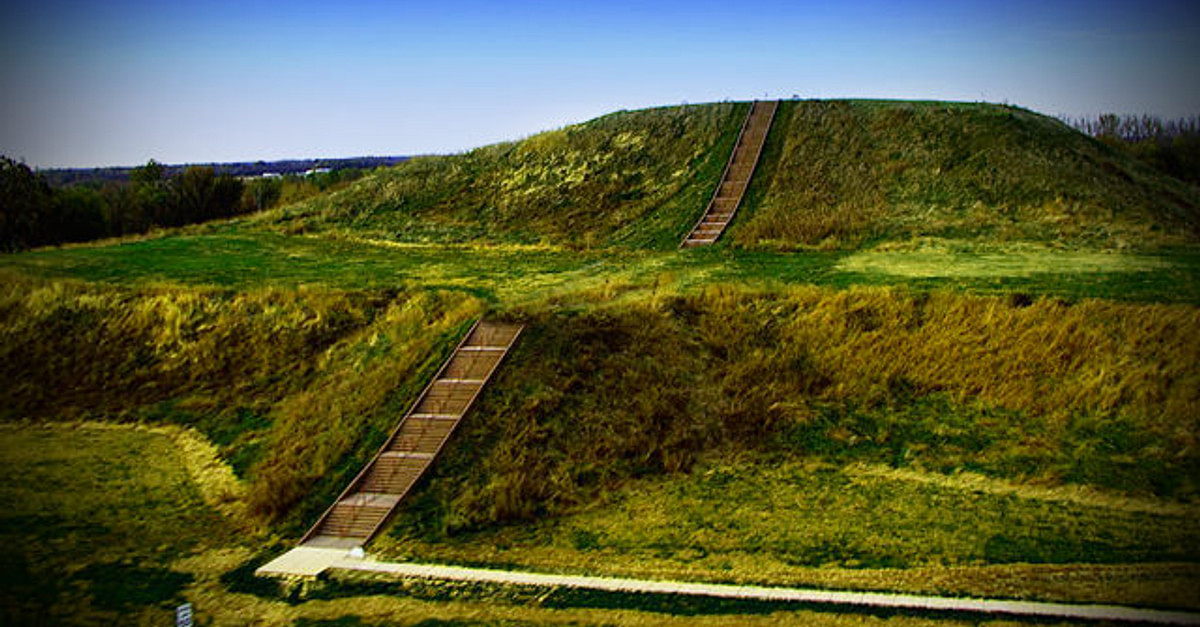 Obligatory Cahokia mention

The modern version of this, embodied by the aforementioned contemporary settlement was founded in February 14th 1764 by French settlers in honor of old monarch dude, Louis the IX of France.



The Middle Ages were so whack

Louis IX, who later become a Saint, ruled medieval France from 1226 to 1270 and is most famous for being a crusader a-hole, notably of the 7th and the 8th in which he ultimately ceased being alive. I guess you can ask Toh'nee more about the historical details as he was the veteran winner at that period's 1248 Cavalrycar Aigues-Mortes 500 sponsored by Peasantry Serfdom that kickoff the 7th Crusade against the Ayyubids.

He was born Poissy, a commune Yvelines of the Ile-de-France region.




Poissy

This same commune is the birthplace of Olivier Lombard, of Racing Driver note, which competed in the Le Mans Series and WEC in the early 2010s as well as the ELMS in 2014 ( with Sebastien Loeb Racing's Audi GT ) and 2016 ( with a podium at Silverstone in the #22 !SO24 Ligier LMP2 ) and Blancpain GT Sprint in 2015 ( with the #83 Bentley ).



Here's Lombard together with Norman Nato for that hydrogen Mission 24 whatever thing, more recently.

He had his career season during the 2011 Le Mans Series ( the series become FIA WEC in 2012 ) at the wheel of the #41 Greaves Motorsport Zytek LMP2. Together with co-drivers Karim Ojjeh ( younger brother of Mansour Ojjeh ) and Tom Kimberly-Smith they won that year's 6 Hours of Imola and 6 Hours of Silverstone.




But the biggest triumph came at the now LEGENDARY ( and my favorite ever race of all time ) 2011 Le Mans 24 Hours, where they won their LMP2 class!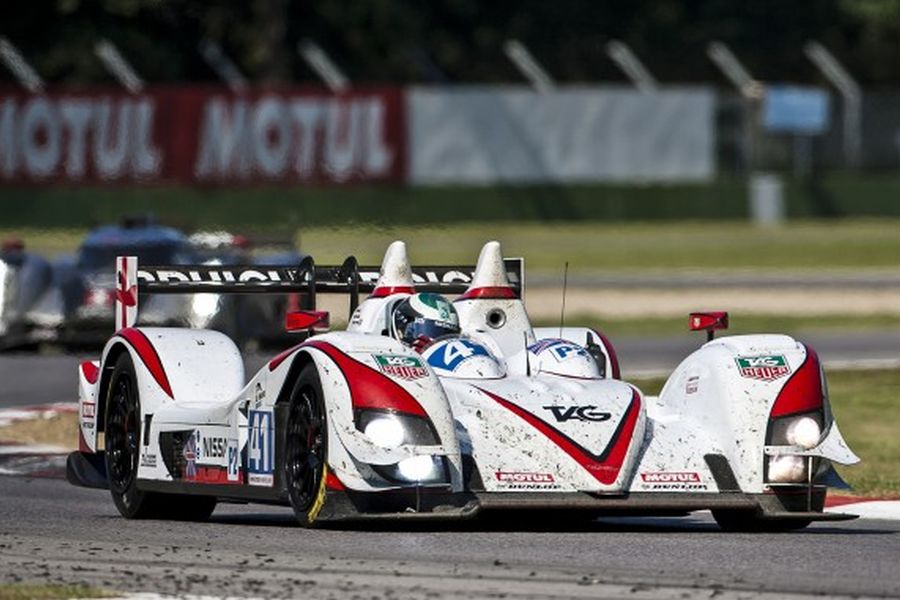 Greaves Motorsport would go on to win the ELMS outright in the 2015 season with drivers Jon Lancaster, Gary Hirsch and Bjorn Wirdheim and with two great wins at Silverstone and Paul Ricard.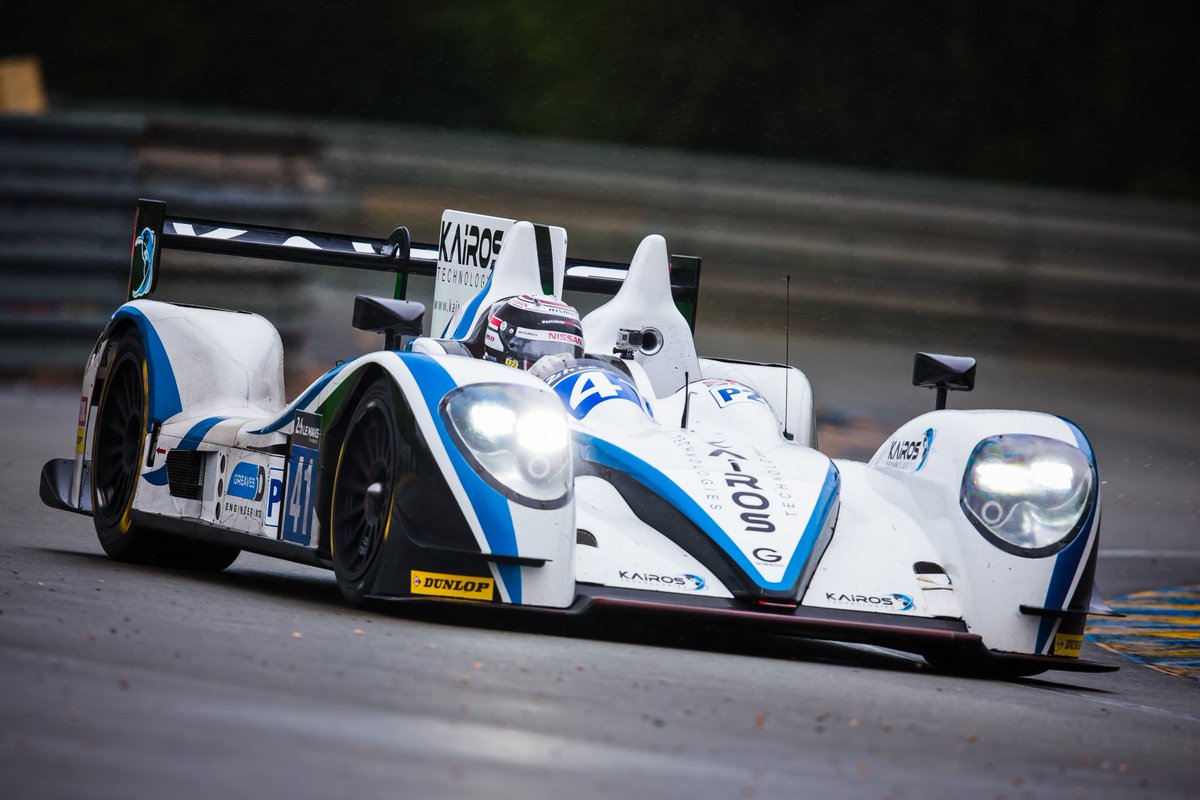 The last year, we'd see Greaves Motorsport compete, would sadly be the next in 2016 ( I might be mistaken ) Again it was in the European Le Mans Series with full-time drivers Julien Canal and one Memo Rojas.




Memo Rojas is a driver well-known in Endurance Sportscar circles. He is a 4 time Grand-Am Champion with none other than Chip Ganassi Racing in the years 2008, 2010, 2011 and 2012.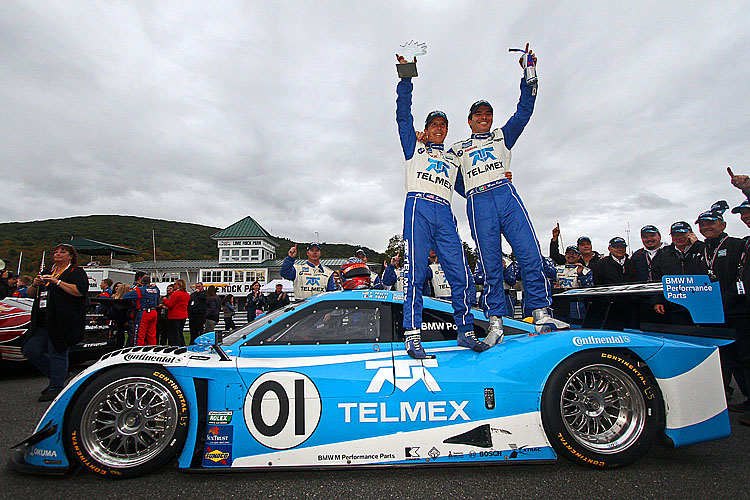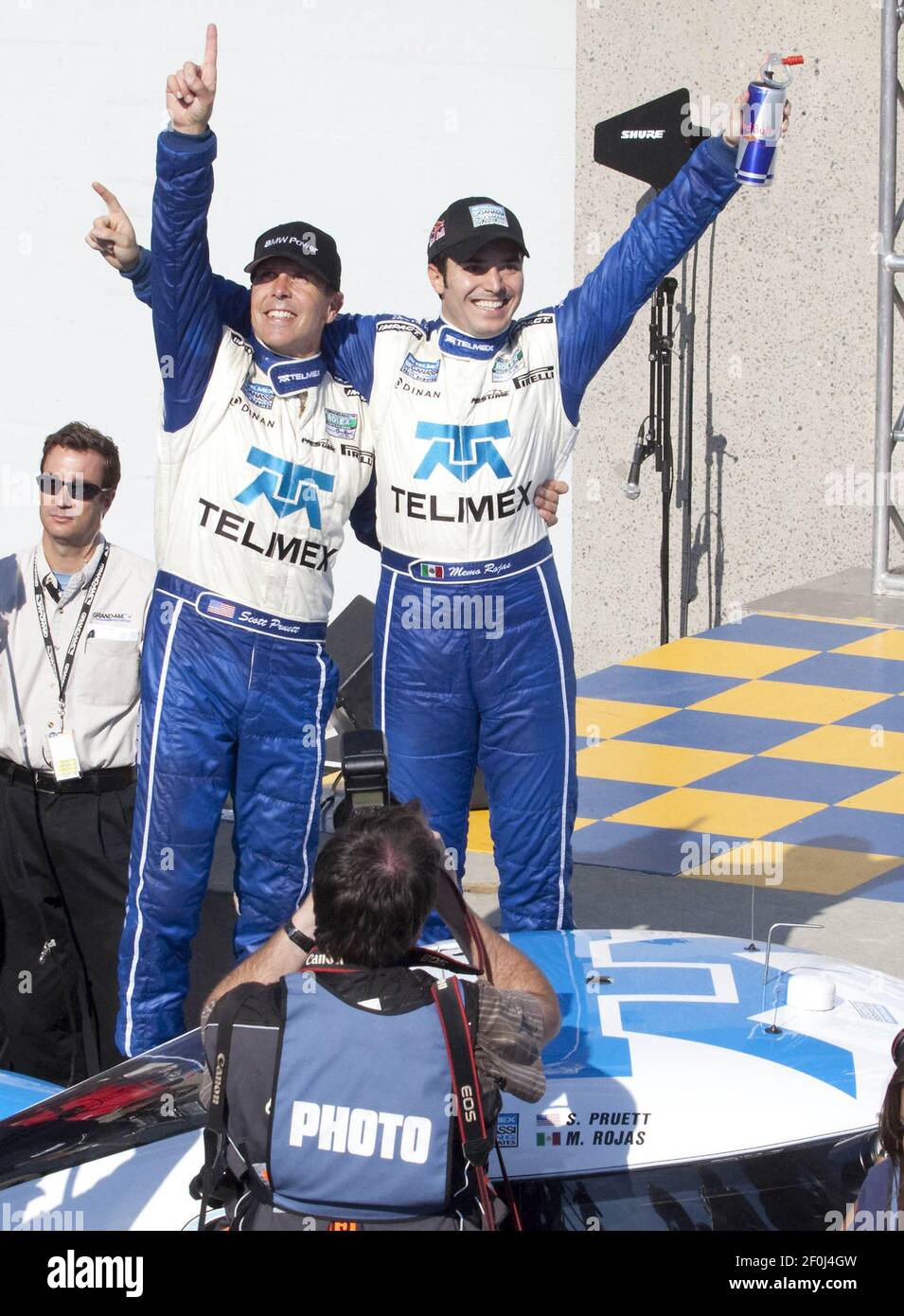 As well, when ALMS and Grand-Am merger in 2014 to become the modern incarnation of IMSA - paving the way for a new US Sportscar golden era - Memo drove for the #01 Chip Ganassi Racing Ford Ecoboost Riley DP with full-season driver Scott Pruett.



Great wins by the #01 at Long Beach and COTA

They won at Long Beach, COTA and the crowning achievement of that year, the 12 Hours of Sebring together with Marino Franchitti, brother of Dario.




2014 Sebring 12 Hours Winners - Memo Rojas, Scott Pruett, Marino Franchitti

Dario unwillingly vacated the #10 Chip Ganassi seat in Indycar after that horrid race in Houston 2013 and in 2014 that seat went to a certain Antedilluvian deity - Toh'nee Kah'naan - setting in motion the karmic dominos that will eventually lead to this thread and our current Indycar Champion Alex Palou fall to the maddening whispers of the Ruinous Powers.



Toh'nee won the last race of the 2014 season at Fontana, the same day Power won his current sole Indycar title - am I tempting fate ?



Simpler times at Ganassi

So here we are, a trans-geographic inter-temporal quantum network of sub-partical strings that led from Louis the IX of France to Alex Palou and of course, Indycar.

RACE DETAILS

TRACK


SCHEDULE - you do the timezone maths Edition


INTRA-SERIES MOTORSPORT SPECIAL UPDATE

One thing I'd like to add is that if you feel the Racing itch on Sunday, tune in at around 3pm Eastern for the Nascar Cup race at the mythical Watkins Glen road course as we have 2007 F1 World Champion KIMI going left AND right in the #91 Chevy Trackhouse Next/New Gen Cup car!





COMPULSARY YOUTUBE VIDEO TO SET THE MOOD





TAROT CARDs FOR THE RACE - in Cat format to placate the heathens

King Ov Wands




Drive: Expansion of spiritual individuality
Light: Inspiration, spiritual activity, a strong will
Shadow: Despotism, egoism, intolerance
4 Ov Wands




CELEBRATION & COMPLETION

I think these are the Championship protagonists with the orange one, the eventual winner - no Palou allowed.


A BLESSING TO CLOSE THE THREAD

I'll leave you with a famous quote of Louis the IX to end this introductionary post and give the stage to you dear Indycar brothers and sisters. May we have a fun, competitive, vitalizing yet ultimately safe race. See you Saturday evenin' - Cheers.


Edited by OvDrone, 17 August 2022 - 16:32.