If nobody else is going to mention it, I think it is appropriate to mark in some way here the passing of Her Majesty Queen Elizabeth.
Coincidentally, motor sport was revolutionised from top to bottom through the 70 years of her extraordinary reign - with her nation's industry and sportsmen playing an immensely significant, and often game-changing role.
When her father died in February 1952, and Queen Elizabeth succeeded to the throne that he had never expected, nor even wanted, 'Autosport' matched the mood of the time with this tribute.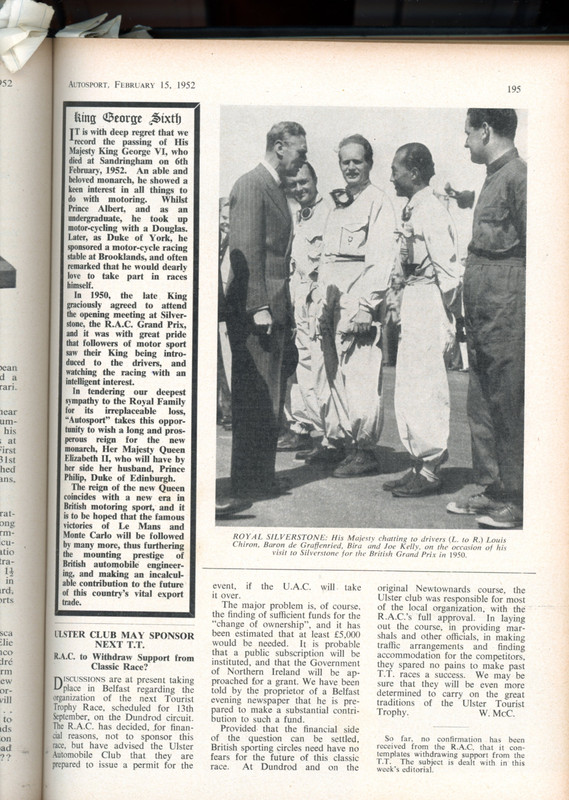 [
Which I feel was most appropriate - and which is presently, justifiably, again appropriate to parallel.
But one fears that Carolean motor sporting feats will hardly match those of our 'New Elizabethans'.
DCN
Edited by Doug Nye, 11 September 2022 - 15:06.