عشاق رياضة السيارات أهلا بكم في الرياض
WHEN: Race 1 on Friday, Race 2 on Saturday!
WHERE: Ad-Diriyah, Riyadh, Saudi Arabia!
WHY: Formula E's Macau, the most challenging street circuit in the calendar, always producing drama. And now with Gen 3!
WEEKEND SCHEDULE | UTC TIMES الرياض
THURSDAY |||||||||||||||||

Free Practice 1 | 15.30 UTC
FRIDAY ||||||||||||||||
Free Practice 2 | 11.00 UTC
Qualifying | 12.50 UTC
RACE 1 | 17.00 UTC
SATURDAY |||||||||||||||||
Free Practice 3 | 11.00 UTC
Qualifying | 12.50 UTC
RACE 2 | 17.00 UTC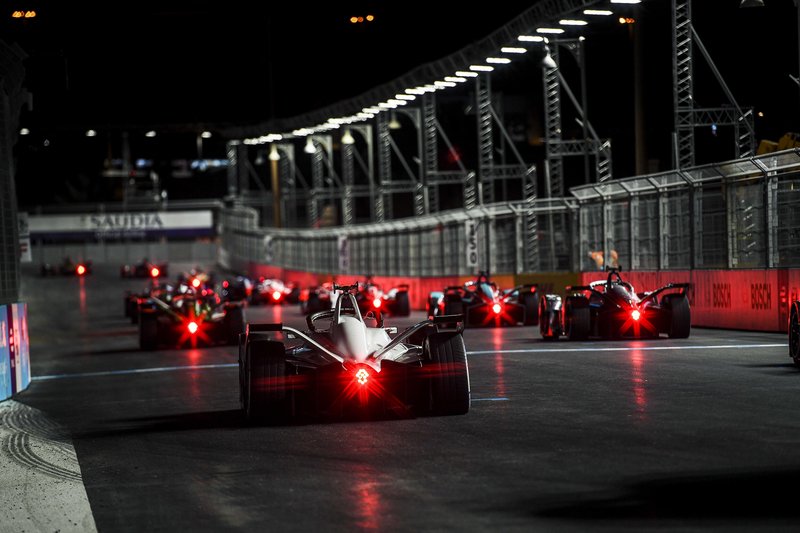 GEN 3 BAPTISM OF FIRE ON THE TOUGHEST STREET CIRCUIT!

The Ad-Diriyah e-Prix is considered by many as Formula E's Macau: the most challenging street circuit in the calendar, always producing drama.
The runoffs are short, the walls close, the track surface is made slippery by the sand. Go offline, and you're in the wall, hard!
Gen 3 cars arrives in Riyadh after a quite solid debut in Mexico City, also in terms of reliability: 17 cars finished the race, with only one retirement for tech issues.

Riyadh will be a baptism of fire for the new cars, with much more extreme conditions: temperature will be a factor, as the qualifying is set to be in the hot local afternoon, while the races will be on a much colder track, in the evening.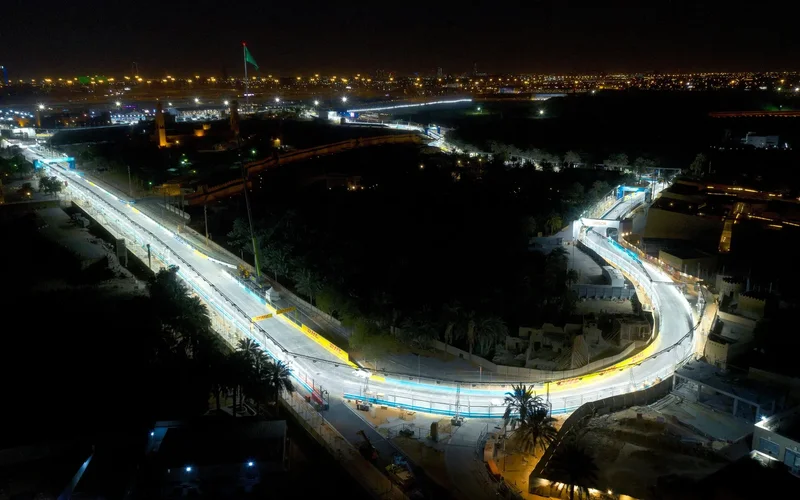 The 2.4 Km Ad Diriyhah e-Prix Circuit features all sort of corners & challenges for the drivers: it's a continuous effort for the drivers, with literally no time to rest as the track swings up & down across the old city, with a fast & sweeping section with walls close by.
First sector is more technical, slower, with some big brakings, perfect opportunity for overtakings.

If Mexico was deemed as very physical with these new Gen 3 cars, Riyadh should be THOUGH for the drivers, that are called to wrestle this lighter, more powerful cars around the Saudi venue.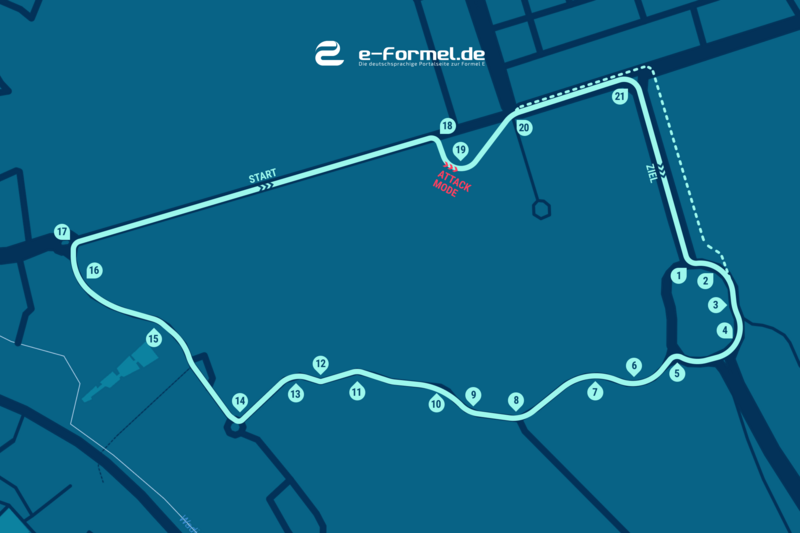 Let's jump onboard with Alexander Sims, Mahindra driver last season and poleman in Season 6 around this super difficult Formula E track!
EMERGENCY BRAKES INSTALLED!
Given the street circuit nature of Diriyah, the lack of major runoffs & the stop&go characteristic of the tracks, teams have vocally asked FIA to bring an emergency solution for the occasional yet dangerous issues that happened in Pre-Season with the new Gen 3 car.

In fact, given the lack of rear brakes & the high amount of Re-Gen on the front (so, front brakes not really on temperature either), the drivers struggled to stop the car in case of a battery failure scenario.
At least 4 shunts happened in Pre-Season for this very reason, but here comes the solution!

A secondary brake system (not much detail on that) has been installed on the cars and will be tested before FP1.
An emergency system, only to be used once in case of failure. Will be monitored by FIA via telemetry.
https://the-race.com...re-saudi-debut/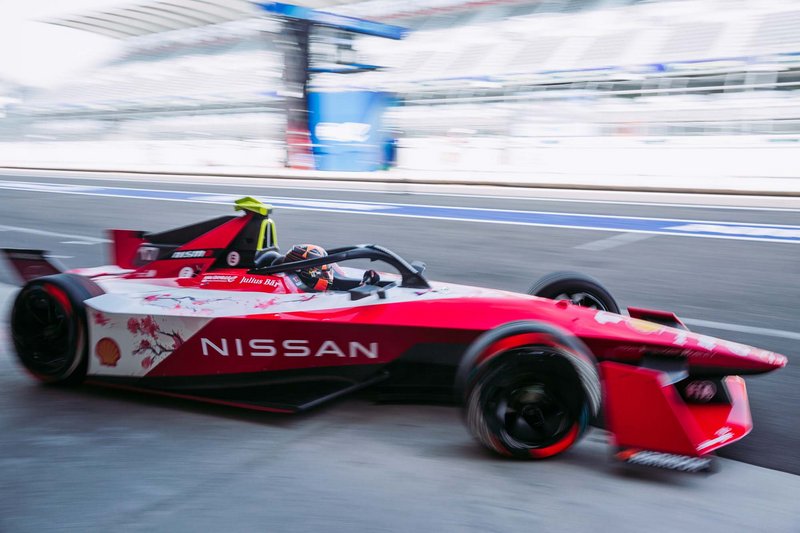 POSITIVE DEBUT FOR GEN 3, BUT LOT OF ROOM FOR IMPROVEMENT!
As previously said, Gen 3 Debut in Mexico was mostly trouble-free and clean.
It wasn't the most spectacular or action packed Formula E race ever, but it was a solid one, with a good buildup towards the end with a big 4 way fight for the last podium place.
The event itself was great for the spectators, and a massive crowd of nearly 50k was packed on the grandstands for the Mexico City E-Prix.
A success!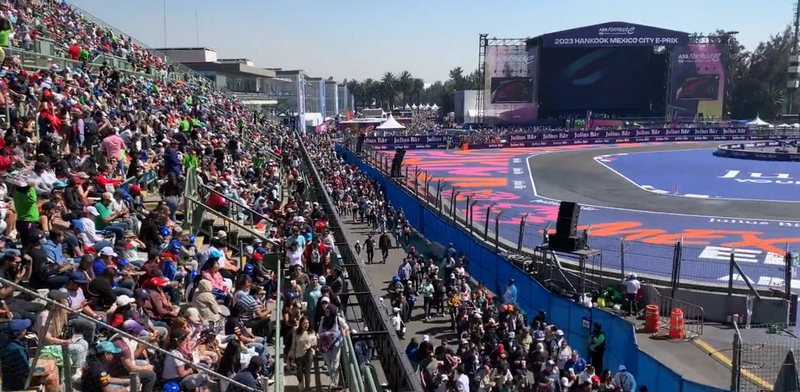 These new cars looks more agile & quick out of the corners, and the drivers can push more in the races, as confirmed by Jake Dennis, thanks to the increased Front-Regen.
However, the overall grip is even less than with Gen 2, that's on the new Hankook tyres wich are extremely hard & durable, as FIA requested.

So, the overall laptimes are still similar to the previous Gen, while the dynamics of the veichles changed completely.
Even the racing feels different: more open wheel-esque, with drivers calculating their moves more, rather than throwing the car on the inside, waiting for the contact.

Mexico was just the first step of a brand new era, and we're comparing it to peak Gen 2 development.
Let's see how the teams & drivers will keep finding gains in the new package, and how much they'll be able to extract performance out of it.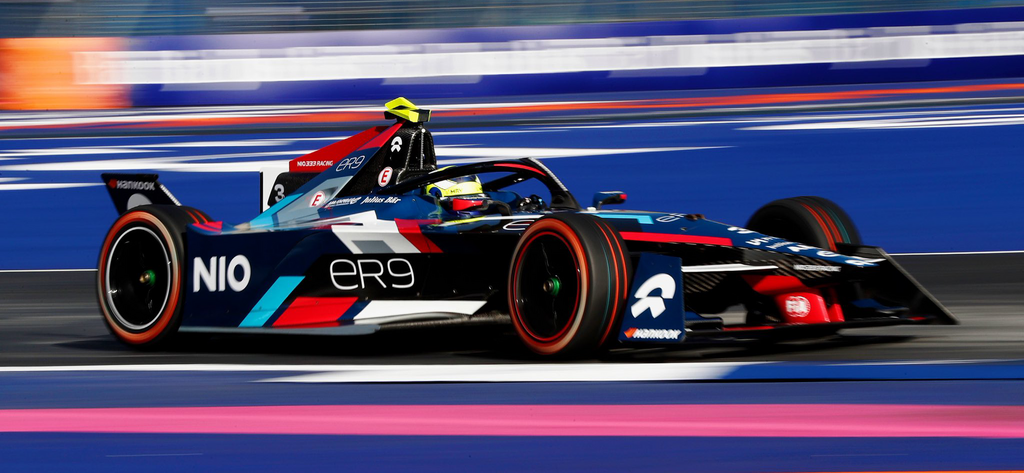 CAN DENNIS & ANDRETTI REPEAT MEXICO SUCCESS?

Mexico City saw a phenomenal drive by Jake Dennis taking the win by 7 seconds, what a debut performance in Gen 3 for Andretti-Porsche.
All the Porsche powered powertrains did very good in Mexico, in fact: Wehrlein finished 2nd in the factory team, while Lotterer finished 4th in the second Andretti.

A great start of the season for the german manufacturer, but will it happen again in Riyadh?
The circuit is completely different from Mexico: everything could change!

In the first race of the season we also saw a brilliant Lucas Di Grassi taking Mahindra to the podium after taking a maiden Pole Position.
The Indian-based team is looking for another good result before Hyderabad, the first ever Formula E indian race that's gonna be held later this season.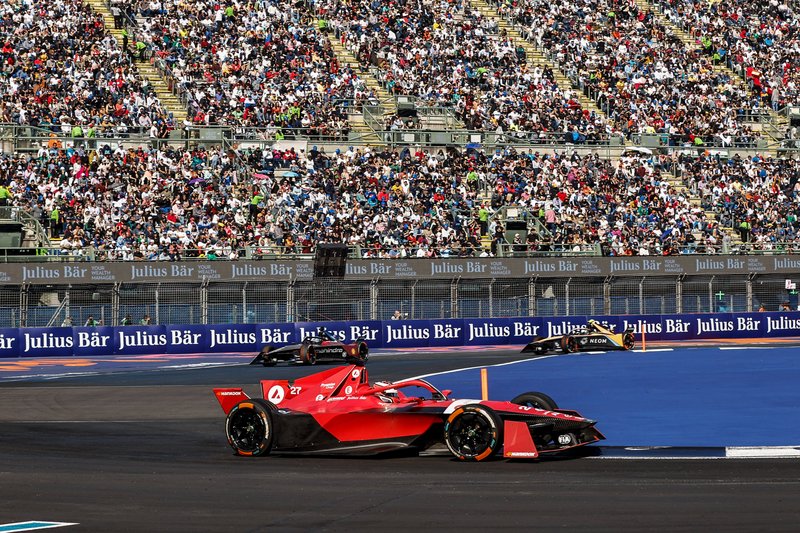 Jack Hughes did great at debut all weekend long with McLaren: the rookie was fast in quali, fast in race, even though he lacked a little bit of aggression in the fight with Lucas di Grassi.
He eventually finished 5th, but was still impressive.

Another Rookie, Sacha Fenestraz was fast in quali, pushing the Nissan in the quali duels when nobody expected it.
Other drivers that impressed in quali, Dan Ticktum, doing great in quali with his NIO333 before a penalty for power over-use destroyed his race.
Biggest disappointments of Mexico were for sure the DS-Powered cars: Penske & Maserati.
Current World Champ Stoffel Vandoorne & Jean Eric Vergne were marginally on the points, mostly invisible all weekend long.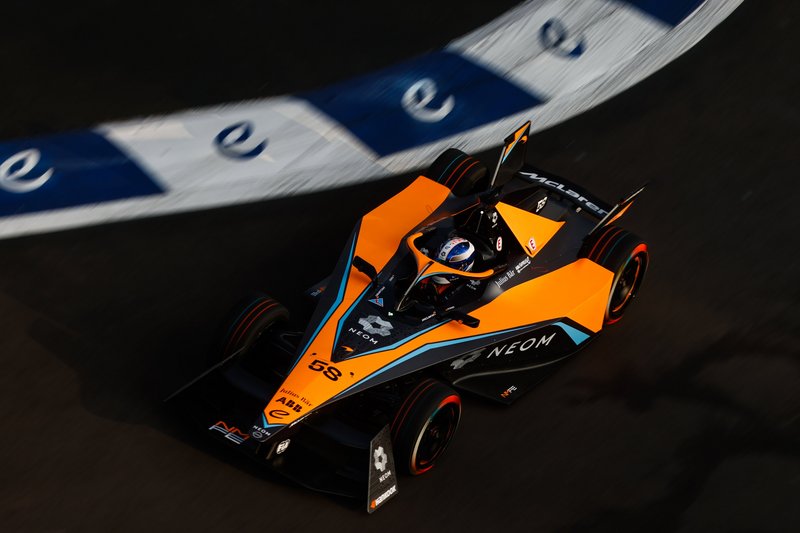 Super fast in testing, Maserati was nowhere to be seen in the race.
Will they bounce back in Riyadh?

A weekend of technical issues & frustration saw Jaguar leaving Mexico with just an 8th place for Mitch Evans and a DNF for Sam Bird.
But we can expect the english manufacturer to be fast later in the season.
MEXICO CITY E-PRIX HIGHLIGHTS
VAN DER LINDE REPLACES INJURED FRIJNS!
Big news in terms of lineup for this weekend.
Unfortunately, Robin Frijns has fractured his hand & wrist in really bad fashion during the first lap of the Mexico e-Prix.

Cars in front of him suddently slowed down exiting the chicane, and the dutchman of Abt smashed into the back of Nato, with the steering wheel going crazy & slamming on his left hand.
He was hospitalized and he'll need a long period of recovery: according to TheRace, he'll comeback only in the last part of the season.

As we wish him a good & speedy recovery, his place will be taken by South African, GT star, Kevin Van Der Linde
Quite a difficult task for him: jumping into a new car with zero km's of driving experience, just some simulator runs.

His main objective will be to finish both races, keep it off the walls and to gather experience.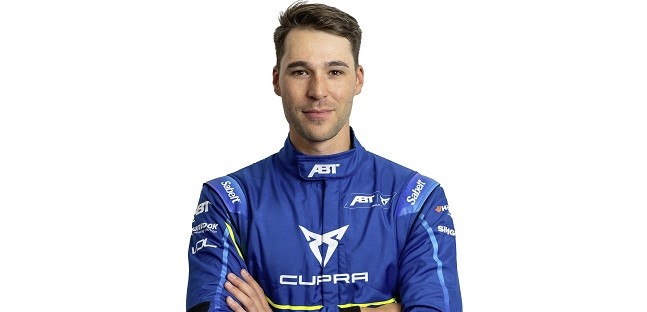 WHERE TO WATCH FORMULA E?
Take a loot on the Formula E Website, pick your country and see where and when it's gonna be aired!

https://www.fiaformu...n/ways-to-watch
BROADCAST LIST BY COUNTRY
(in spoiler because it's a huge list)
Check it out so you'll know where to watch every session!