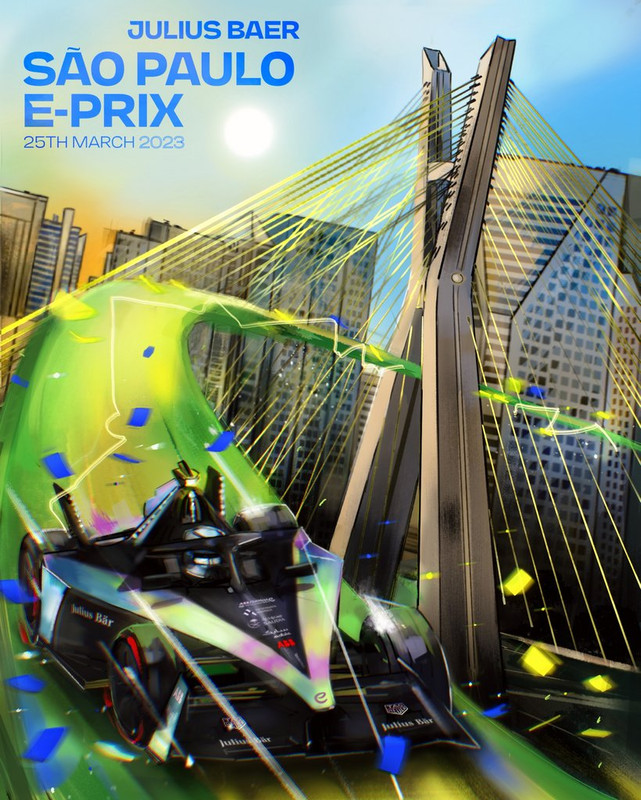 WHEN: This Saturday, March 25th!
WHERE: In the streets of São Paulo, Brazil, using sections of the famous Indycar layout!
WHY: Championship fight wide open, great battles on track, drama all around. Gen 3 is delivering!
---------------------------------------------------------------------------------------
BONKERS RACING IN THE SAMBODROMO!
Formula E is ready to electrify BRAZIL!
After years of rumors, the full electric championship makes its debut in one of Motorsport's most legendary lands: home of legendary drivers such as Ayrton Senna, Nelson Piquet, Emerson Fittipaldi, and most recently, Felipe Massa.

São Paulo, one of the biggest cities in the planet, is ready to host an historic round of Formula E.

Gen 3 is going to bring a Carnival of Motorsport in the City's Sambódromo, a location that has also been used in the past by Indycar Series!
Different surfaces, bumps, chicanes, fast straights, the Gen 3 cars are going to slide & dance a Samba this Saturday!
E-Racing is back in South America: São Paulo is ready to deliver a classic!

Let's dive right into it!

THE NORISRING OF FORMULA E?
The resemblance is uncanny, this Sao Paulo street circuit really reminds of the german's classic Norisring, home of DTM!
This means: short, fast dash, with hairpins & chicanes between long straight sections.

A 2.933 km fast, stop & go track, that will showcase Gen 3 cars potential of acceleration & speed, with top marks expected to be around 270/280 km/h at the end of the main straight.
There are multiple overtaking zones around there, the stop & go nature of the track should be good for racing.
Simulator lap with Lucas Di Grassi: https://twitter.com/...109138348564480
Does the track looks familiar to you?

Well, than you might be an Indycar Fan!



The track location is in fact the same of the 2013 Sao Paulo Indycar Race: the Formula E cars will run along the Sambadromo straight in the opposite way compared to what Indycars did, than they'll face a new combination of corners.
So, slightly different & shorter layout than from what Indy did back than, but same vibes!
Let's get into the Sao Paulo vibe: do you remember who won back in 2013 in Indycar?
Enjoy this extraordinary battle between James Hinchcliffe, the major of Hinch town & the japanese hero, Satoooooooo!!
THE BEST FORMULA E SEASON SO FAR?
Doubts about reliability & about the cars were huge before the Mexico City E-Prix in late January, but once it hit the track, the Gen 3 Era of Formula E racing has been DELIVERING!

Every race has better than the following one: Mexico, a solid, clean start of the new era with Jake Dennis of Andretti running away in the lead and a big scrap for third place between Hughes, Di Grassi, Wherlein & Lotterer.
Than we had Wehrlein's stellar weekend in Diriyah with a double win, and Jake Dennis's monster comeback from P13 to P2.

Than Formula E raced in two new locations: Hyderabad, India, was a bonkers, chaotic race in pure Formula E style, with crashes, drama & a big battle for the lead till the chequered.
It was a Jean Eric Vergne's masterclass in defence, holding back Nick Cassidy despite having lower energy.
But the sesaon's best race so far was the last one: Cape Town.
A stunning location, the fastest Formula E track ever that produced a CLASSIC, with a final battle for the lead between two old teammates, Antonio Felix da Costa now at Porsche & Jean Eric Vergne, in DS.
Da Costa an amazing overtake at the penultimate lap on JEV, maybe the best overtake in Formula E ever, launching his Porsche inside a fast, sweeping corner, dancing on the verge of disaster, a few inches from the wall.
With the early favourite, Championship leader Pascal Wehrlein crashing out at the first lap of the race, the championship battle now feels ALIVE.
Less than a race distance separes Wehrlein from the rest of the pack, that is coming back strong.

Vergne, Da Costa, Dennis, Cassidy, Buemi, are all realistic championship contenders, and others will join the party as all the teams starts to discover the full potential of Gen 3.

In full Formula E style: It's WIDE OPEN!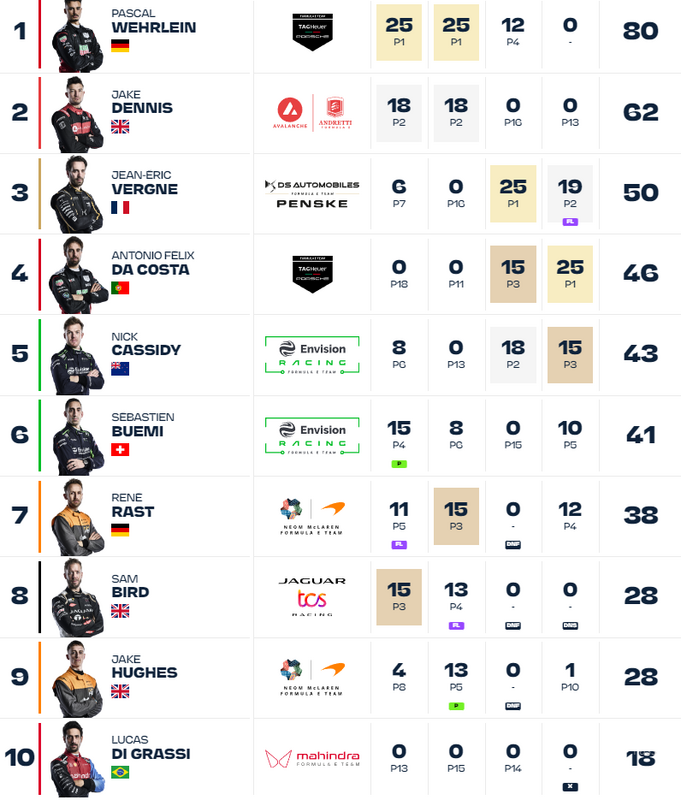 FORMULA E's BRAZILIAN MOTORSPORT HERITAGE
Formula E has always featured lots of brazilian talent in its grid since inception.
Among them a few names stood out: Nelson Piquet Jr, the historical Season 1 champion of Formula E with NextEV China Racing.
Nelson Piquet Jr raced in Formula E for 5 seasons, before switching off to TV commentator duties: he's now in the commentary booth alongside Jack Nicholls.
Bruno Senna, nephew of Ayrton, was one of the first drivers to believe in Formula E.
GP2 runner-up & former Lotus & Williams F1 race driver, Bruno raced for Mahindra in Seasons 1-2, scoring two podiums.
Felipe Massa, was the big name of Season 5. Coming from Williams F1, a lot of people expected him to be fast from the get go, but it was much more difficult than expected!
Venturi wasn't the best package in the grid, but Massa still managed to score one podium in Monaco in Season 5, in one of the most tight & exciting FE races to date!

But the biggest brazilian icon of Formula E is without a doubt Lucas Di Grassi.
Di Grassi believed in the project from the get go, and was involved in the promotion of the series since 2013.
Season 3 champion, runner-up in multiple seasons, Di Grassi is one of the GOATS of the sport, without a doubt: he raced all the races, all the cars, even got a podium at debut with Mahindra Gen 3 in Mexico.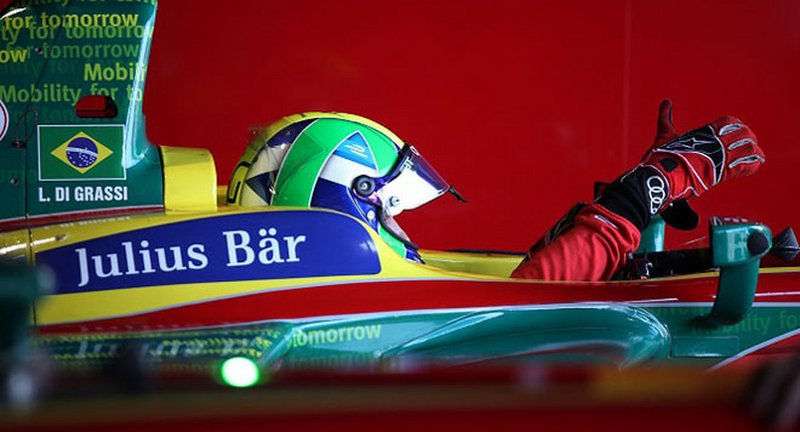 But when Di Grassi's reign will be over, in 150 years or so, another Brazilian talent is ready to step up.
His name is Sergio Sette Camara, driving for NIO333, and he's racing with Ayrton Senna's colours at the back of his helmet.
He showed great raw speed in qualifying, some very good races since his debut in Season 7 with an uncompetitive Dragon Penske.
Now he's racing for NIO333, with much better chances of scoring big points, as they showed already also with Dan Ticktum.
Can this be his weekend on Home Soil?
Could Di Grassi or Sette Camara WIN in front of the home crowd?
Everything is possible in Formula E!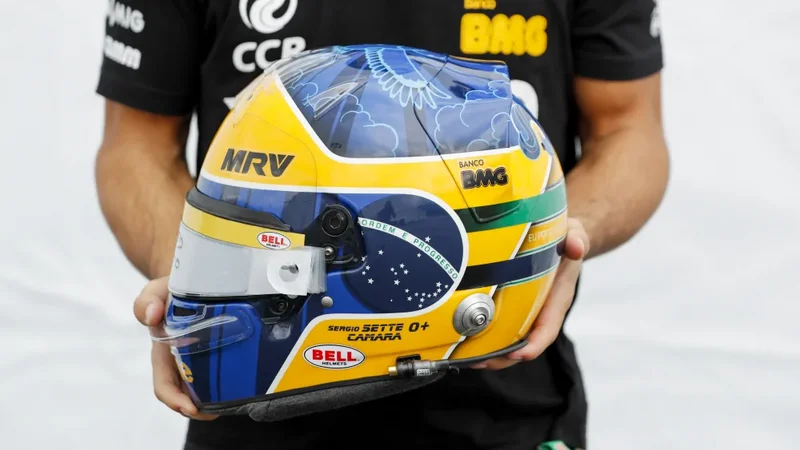 A DREAM COME TRUE!
"I can't wait to race in Sao Paulo" says Lucas Di Grassi
"It's been a dream since the first Formula E race for me, back in 2013. It has been close a couple of times and hasn't quite happened but after 10 years of hard work and persistence it's finally happening in Season 9 and for the start of GEN3
Iit's very emotional for me to be racing there.
I'm from Sao Paulo, I was born just a few minutes away and grew up there. It's going to be amazing racing in front of my home fans.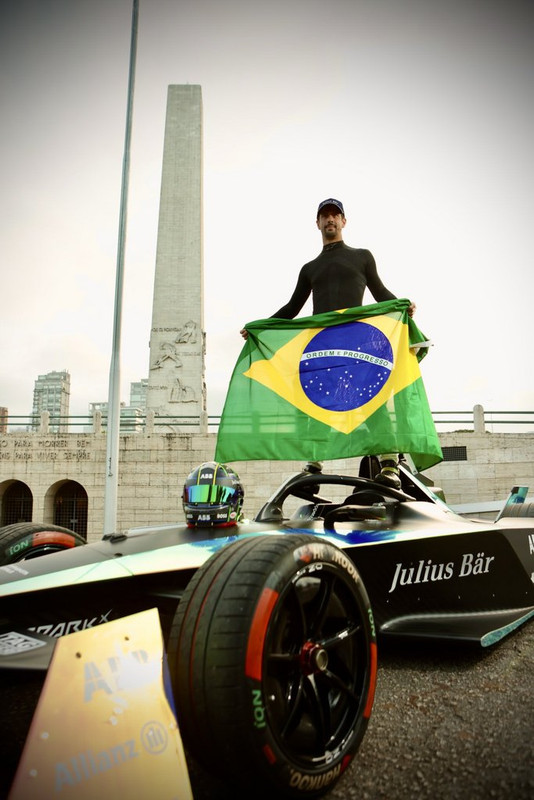 "The circuit at the Sambadrome looks like it will be amazing and the thousands of people that like to join carnival and spend some time in Brazil will be able to stay for the race, Zero Summit and the Big music festival happening all on the same weekend.
I'm sure the passionate Brazilians will fill up the grandstands!" - says Di Grassi.
SCHEDULE OF THE BRAZILIAN E-PRIX
Alright, let's see how the schedule looks ahead of this weekend's Brazilian e-Prix.
Worth mentioning that rain threat is pretty consistent all weekend long, with currently a 50-60% rain chance on Saturaday afternoon.
It's drizzle season in Brazil, so....everything can happen also under that regard!

FRIDAY
19.30 UTC || FREE PRACTICE 1

SATURDAY

10.30 UTC || FREE PRACTICE 2
12.40 UTC || QUALIFYING
17.00 UTC || BRAZILIAN EPRIX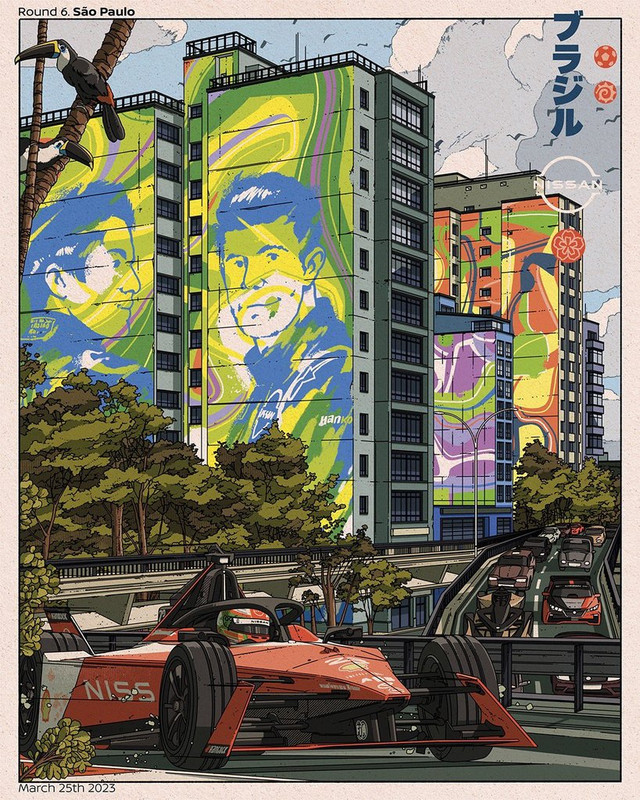 Edited by thegamer23, 22 March 2023 - 13:54.