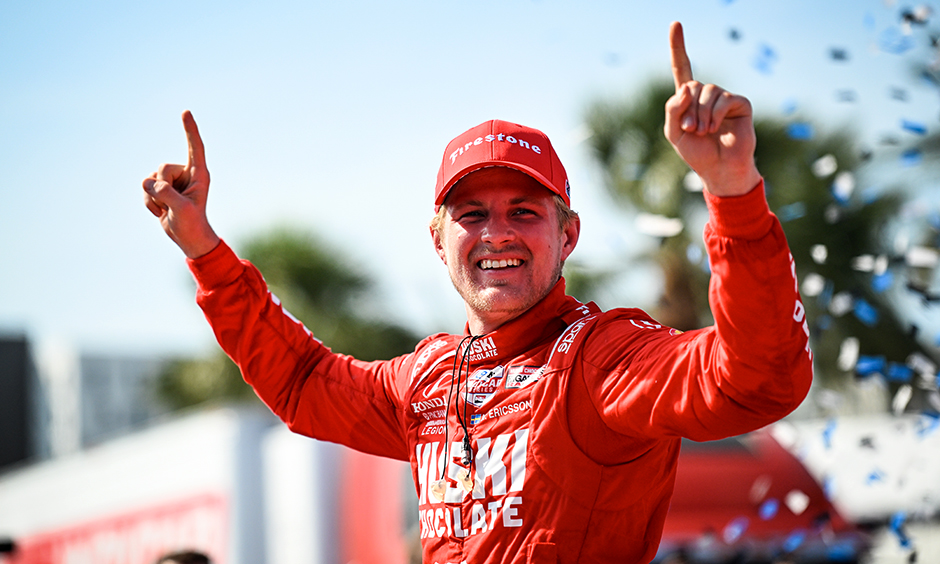 One down, 16(?) to go! Since opening day in St Petersburg, the clocks have changed, astronomical spring has happened, the neighbour's magnolia has made a very weak attempt to blossom and a bumblebee keeps bouncing off my front window. However, no more Indycar races have taken place so in this particular speedway imaginarium we remain as we were, contemplating the spectacle of three (3) drivers throwing away a victory, soft compound Firestones falling apart, Marcus Ericsson scooping up the broken china and refashioning it into a nice victory mug, and what felt like a dozen also-rans blundering into each other with more or less spectacular results. This is a familiar pattern. Didn't even mention Colton Herta and his underwhelming afternoon. All the same, a sidelong glance at the trouble Faenza-wards suggests he might as well be not fulfilling his potential in familiar surroundings.
Where are we this weekend? It's the first oval race of the season and the only one before the Big May Event in Indiana. Texas! Texas is fast and the track surface has a weird sticky substance on it – probably the result of a curse from a local witch or shaman – that upsets everyone and requires highly technical remedial measures such as driving on the same bit of track over and over so it gets rubbery and grippy.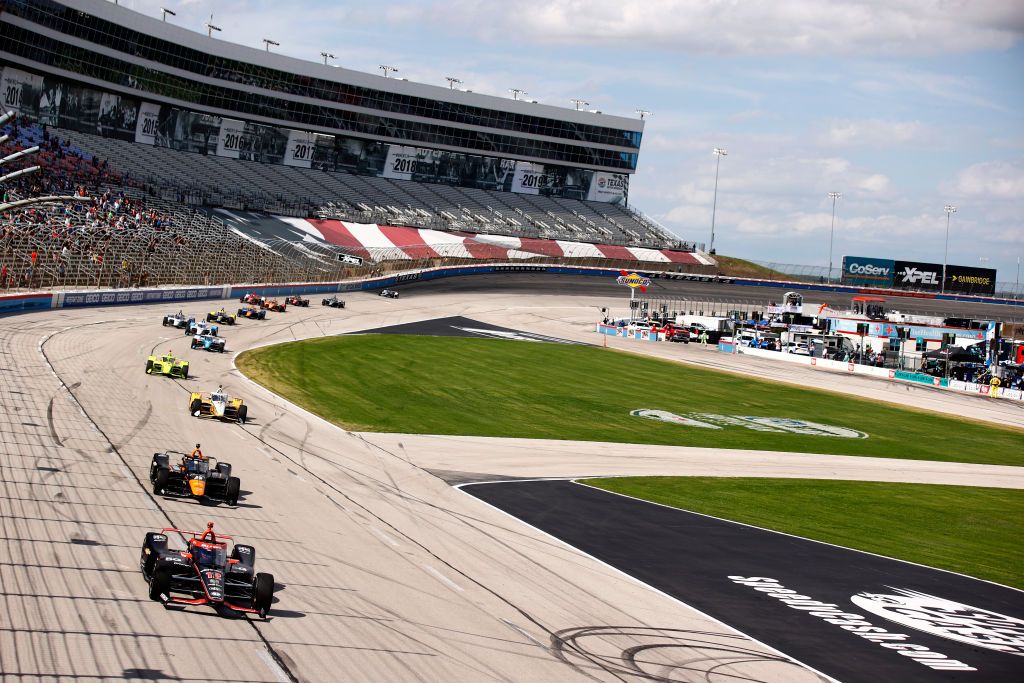 Last year they still got a good race in, as the brave and handsome Scott McLaughlin fought off a succession of rivals before being mugged on the line by his sneaky and unlikeable Penske teammate Josef Newgarden. Other years they don't and the race devolves into a high-speed parable of who will accept their fate of driving single-file for 1000 laps (Dixon) and who will be punished (O'Ward) for their hubristic attempts to improve their station. Which will we get in 2023? I don't know. However, I do know that the race pays the same either way, and they all have some catching up of Marcus Ericsson to do, lest he win the championship and cause embarrassment.
Schedule: local Texas times, so add on 6 hours to get to BST and another one to get whatever time it is in western Europe. NB: this race is starting before midday, which is rather old school Indy 500.
Saturday 1 April
8am-9am: Practice 1
11.15am-12.15pm: Qualifying
12.45pm-2.30pm: Practice 2
Sunday 2 April
11am: Indycar race
So there you have it. You can watch the race and then eat your lunch or tea afterwards. Amazing!