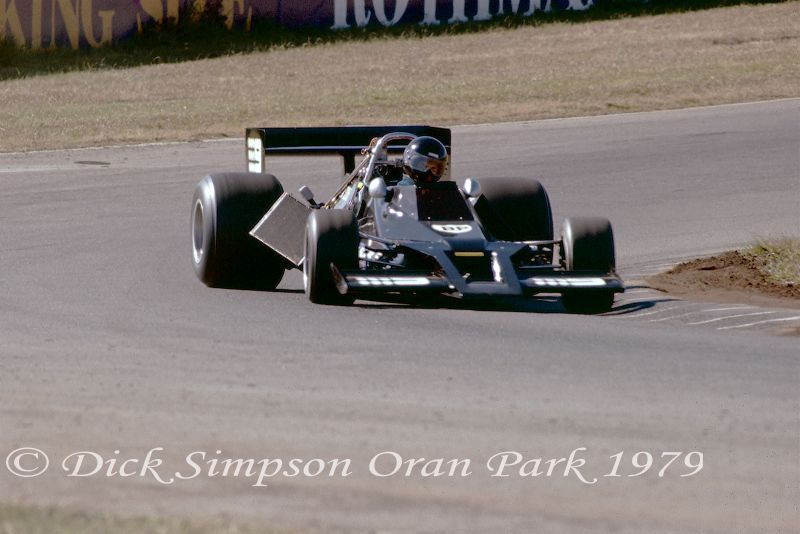 Originally posted by rasimmo
Hullo Ray, that pic was taken on Saturday the 28th July 1979 at Robin Orlando Corner, Oran Park, during practice for the 2nd round of the Australian Drivers Championship. KB was entered in the program but I don`t think he raced on Sunday. It`s a scan of an Ektacolor print film negative, so I dont have any EXIF data to back that up ( I love digital cameras ). From very unreliable memory Sandown was on in September 79.
Dick, I wish we'd had that photo when we were doing the F5000 book!
Just looking back over the
RCN
report on that Oran Park (though I'm not all that sure you can trust the bloke who wrote that...), it discloses the following about practice:
After winning the AGP, John Walker should have been the man to beat in this company, but his car suffered engine problems in practice and didn't get a time. Also missing out was Bartlett, KB's refurbished Brabham running up to the clattering of valves hitting pistons. Its new engine had the cam installed a tooth out and was to miss the race.
I wonder if he actually saw the car on practice day? He should have, he only lived up the road and loved F5000s.
He did see it at Sandown, however, and his friend Greg Falconer took this shot (previously seen in this thread and it was used in the F5000 book)...
Edited by Ray Bell, 23 November 2015 - 21:50.