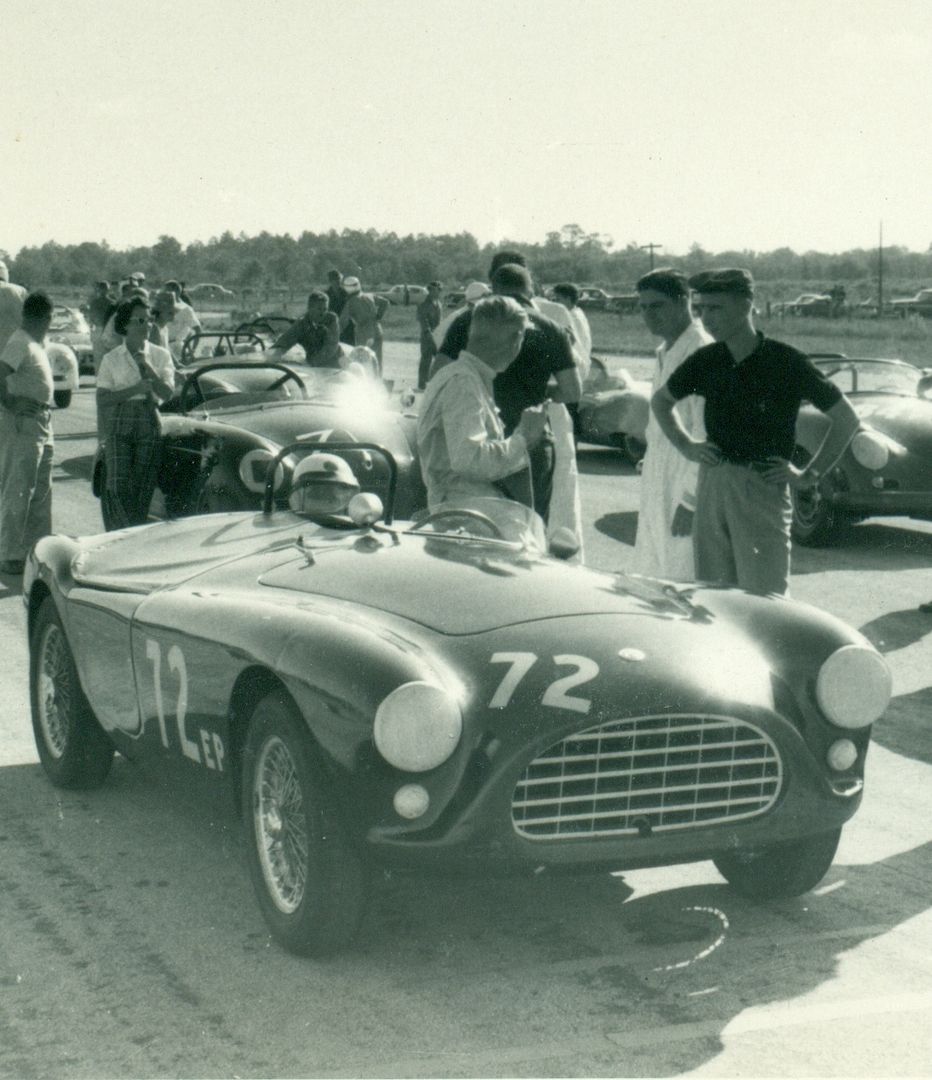 Dunnellon Park,Florida- November 1958: lined up for Race 1, a 12-lapper for EP and Under, Lonnie Rix with his blue 1957 AC Bristol #72. On the right is Bill Dunn, who raced the #57 AC.


Moments later, just before the flag is dropped: Rix, Dunn and Cuban-American Johnny Cuevas in his #83 Carrera. Cuevas won the race, with Rix second overall and 1st in EP.

As part of our series on 1950s racers from the Southeast, we would like to start a thread on Lonnie Rix, an accomplished amateur driver who competed in many of the same races as Richard Macon, Roy Schechter and Charlie Kolb. Born in the small farming community of Garwin, Iowa, on April 28, 1933 [a recent headcount shows a total population of 533], Lonnie seemed destined to become a cabinet maker, just like his dad. Yet, his life took a turn and in the end he became a good customer of the AC factory in England. Lonnie has a cabinet filled with SCCA silverware to prove his racing prowess. Having attended Carroll Shelby's racing school in Texas certainly helped, but Lonnie Rix had real talent. In fact, Rix won the very first event he entered, claiming both the novice and the feature races at Chester, SC, in April 1957.
Sometimes Lonnie was unable to attend the races he entered. He happened to be employed by the U.S. Air Force and flying missions intervened. At one point Morocco was his base. However, in most cases he managed to make it to the starting grids just in time. Thanks to Lonnie's scrap books and photos, we'll have the opportunity to have another look at those long-forgotten SCCA Regionals in Georgia, South Carolina, Florida and Alabama.
all research Willem Oosthoek- photos lent site Lonnie Rix collection
Edited by Jerry Entin, 15 August 2014 - 20:21.