There's only a few more weeks left of the year, so now would seem to be as good a time as any to start looking ahead to what 2020 will bring...
Has anyone recovered from *that* final round yet? It looked like despite leading the championship for the majority of the year, Colin Turkington was on course to miss out following a controversial race two collision with Matt Neal. It had put him near the back of the grid for the last race of the year, with main rival (and Neal's team mate) Dan Cammish the firm favourite to win the title in just his second year in the championship. Turkington surged through the pack in a remarkable drive, but it still didn't look like it'd be enough. And then...
Turkington was left to claim his fourth championship (matching Andy Rouse's record in the process) in the most dramatic circumstances imaginable. The top three of Turkington, Andrew Jordan and Cammish were separated by just two points. A fitting end to what has been a typically exciting decade of BTCC action, which has gone from strength-to-strength under the NGTC regulations. Will 2020 come close to matching that drama, as Turkington seeks to become the most successful BTCC driver ever? You'd think it unlikely, but then again, you never know with this series!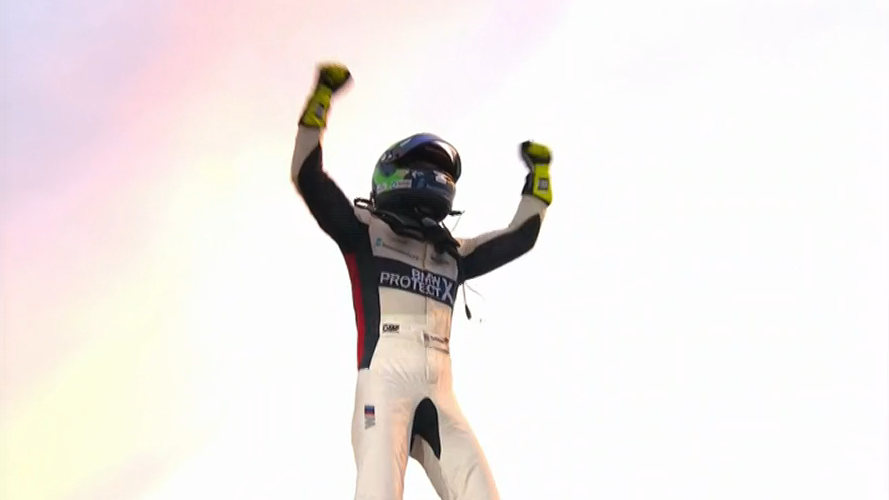 What's new for 2020?
Whilst it's rare for many teams to have confirmed their plans by this stage - what we do know is that the series will once again have a very healthy grid of 30 cars. https://www.autospor...5439.1473766647
One of the biggest additions from that is confirmed that multiple race winner, BTC Racing, will expand to three cars for the new season. Elsewhere, Speedworks (Toyota) will remain with just the one, whilst BMR - having concluded its partnership with the departing Subaru - slims down to just the one car for 2017 champion Ash Sutton, in the biggest news of the off-season so far.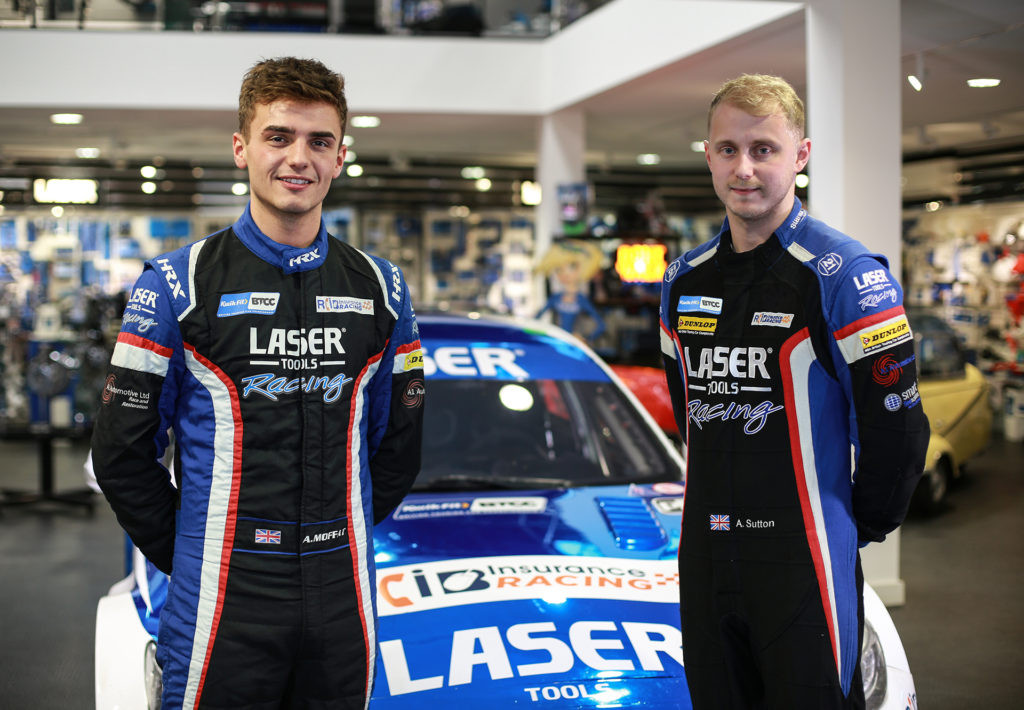 The move is part of a new partnership with Laser Tools Racing, which ran the Infiniti Q50 from the middle of 2019. Sutton, remarkably, only took a single win last season as the Subaru showed its age. But surely he begins 2020 as one of the title favourites.
His competition is likely to include Colin Turkington - who, whilst not yet officially confirmed as yet, will surely be so imminently. Cammish, who came oh-so-close to winning the championship, is already confirmed. It'll also be interesting to see what progress Speedworks can make in their second year with the Corolla. Tom Ingram, the '18 runner-up, is very likely to be back again. Less clear is for '13 champion Andrew Jordan, following the withdrawal of his longtime title sponsor, Pirtek. Jordan previously spoke of a desire to race elsewhere, but a very strong 2019 campaign might be enough to convince him to stay on, if he can find the budget. Also of interest is rumour of a return from Gordon Shedden following an unsuccessful stint in WTCR. Although if he does return, it will have to be at a different team to the one he won three titles with, unless Matt Neal decides to retire from racing this winter...
The other interesting news of the winter so far is news that Excelr8 Motorsport, who made their debut in the series this year with a pair of ancient MG6s, will field a pair of Hyundai i30 Fastbacks. It's always great to have another new make and car on the grid, so it'll be interesting to see how they do.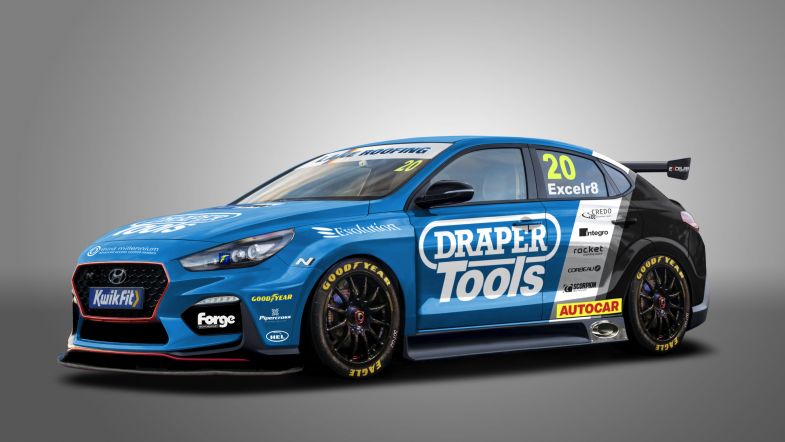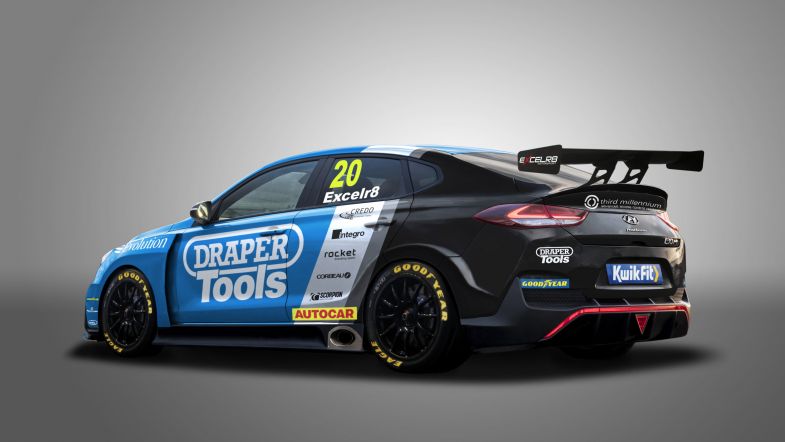 Calendar
There's a couple of interesting changes to the calendar this year. Donington Park opens the season, rather than the traditional Brands Hatch Indy, whilst a first visit to Silverstone takes place in April. There's also a second visit to Silverstone (the vacant round, following the removal of Rockingham from the calendar a couple of seasons ago) - and it'll be the first time the BTCC will race on the International Circuit. That's sure to add some interest towards the closing stages of the year.
Rounds Date Venue/Circuit
1,2,3 28/29 March Donington Park (National)
4,5,6 11/12 April Brands Hatch (Indy)
7,8,9 25/26 April Silverstone (National)
10,11,12 16/17 May Thruxton
13,14,15 13/14 June Oulton Park (Island)
16,17,18 25/26 July Snetterton (300)
19,20,21 15/16 August Croft
22,23,24 29/30 August Knockhill
25,26,27 26/27 September Silverstone (International)
28,29,30 10/11 October Brands Hatch (Grand Prix)
The only other change worth noting is that Goodyear replaces Dunlop as the series' tyre supplier. Although given this is really just a change of branding, it's unlikely to really result in any major changes to the racing.
Think that's pretty much everything covered up to now! So, how do you see the new season going? Anything you'd like to see? Who are you backing for the title? It's early days, but it's already shaping up to be yet another fantastic season. Roll on March...

Edited by JHSingo, 07 December 2019 - 19:23.